It's going to be a family affair for Nichelle Prince when she takes to the pitch for the Canadian women's team at next month's Olympics in Rio.
The Ajax, Ontario native had the opportunity to play in front of her family during the 2014 U-20 FIFA Women's World Cup, and Canada's recent two-game friendly series versus Brazil in Toronto and Ottawa. This time around, her family is hitting the road with her, as the 21-year-old embarks on her first ever Olympics.
The striker, who has six goals in 18 appearances for Canada, recently sat down with Sportsnet to discuss her upcoming journey and what it means to be an Olympian.
What was your initial reaction when you found out you were named to the Olympic squad?
I was actually at school with some of my friends when I found out, and honestly I was just super relieved about it. I think it didn't hit me that much at first. I was just relieved to see my name on the roster and after coming home, talking to my parents, I think that's where more of the excitement came. I was proud to see that I did it.
Has it officially hit you yet that you're an Olympian? It must be a special achievement as an athlete.
It's something that I've always dreamed about and even just saying it is kind of weird sometimes. I think, right now, we're in the training phase, so I'm focused on that, but I think once we get to Brazil, it's definitely going to hit me even harder that I'm officially an Olympian.
What are you looking forward to the most when you get to Brazil?
We're actually not staying in the Athlete's Village because our games are in Sao Paulo and not Rio. But, the first couple of days when we get there, we're actually going to be in Rio and I'm excited to be able to see the village. We get to see all of the athletes that are going to be there and I think that's going to be an amazing experience. That's such a big part of the Olympics. I'm really excited to just go down there and see what everything is like.
What about your family? Is anyone joining you in Brazil or will they be watching the matches from home?
My parents are actually going to be there, along with my older sister. It's exciting that they're finding the time to watch me because it's a huge deal for me to have them there. They've been there for all of my big tournaments and they've supported me all the way. It's really a big deal to have them come down to Brazil and watch me. It wouldn't be the same without having them in the stands. It's pretty cool.
Some of your teammates have already been to the Olympics. In fact, this will be a third go for some of them. How are they helping you and the others who have never taken part in this event?
They've been great. They've been preparing us to not only prepare for the games, but also to enjoy the huge experience we're going to be facing. They say it's about having that balance of being focused, being prepared on the field, but also making sure that after a month, we don't go by and say 'Wow, we didn't enjoy the experience we've had.' They've been sharing their experiences with us about their past Olympics and really just giving us tips on how to stay focused and enjoy our time. Honestly, they've been great. We're really lucky to have people with that experience, who have been there and done it before.
What do you know about the teams you're going to face in your group (Germany, Australia, Zimbabwe)?
Personally, I've actually never played against any of those three teams, but obviously some of my teammates have and our coaching staff is honestly one of the best at scouting and getting game plans ready for us. We feel very prepared for it. It's going to be a tough group for us, but the way we've been preparing so far and the information we have about them, I think we'll be ready to go.
You were already in the Canadian youth program when the senior team won the bronze medal in 2012. Now you're part of the group going to the Olympics. How do you look back four years ago and remember their run to the podium?
I was on the U-17 team at that time and I think it was even before our World Cup. I just remember falling in love with the team in 2012 and that whole experience of me watching from my living room couch, cheering them on and being so excited for them. To think that four years later that now I'm going to be that person for other girls at home, it's honestly a surreal feeling. I just think about the last three years and my journey with the youth teams and now with the senior team, it's crazy how it's all come together and I'll be able to do for others what this team has done for me when I was younger.
You're also on this journey with a group of players such as Kadeisha Buchanan, Ashley Lawrence and Rebecca Quinn, whom you've been playing with since early in your youth days. That must be a special feeling.
It's amazing to have those players with me. I feel like I've grown up with them, pretty much, through the provincial program, with the national training centre program and then with the youth national teams. I've grown up with them and it's crazy to see our transformation. Some of us have moved positions and have been on the team and then not been on the team. It's crazy to think that we've been through that journey together. It's great to have them around.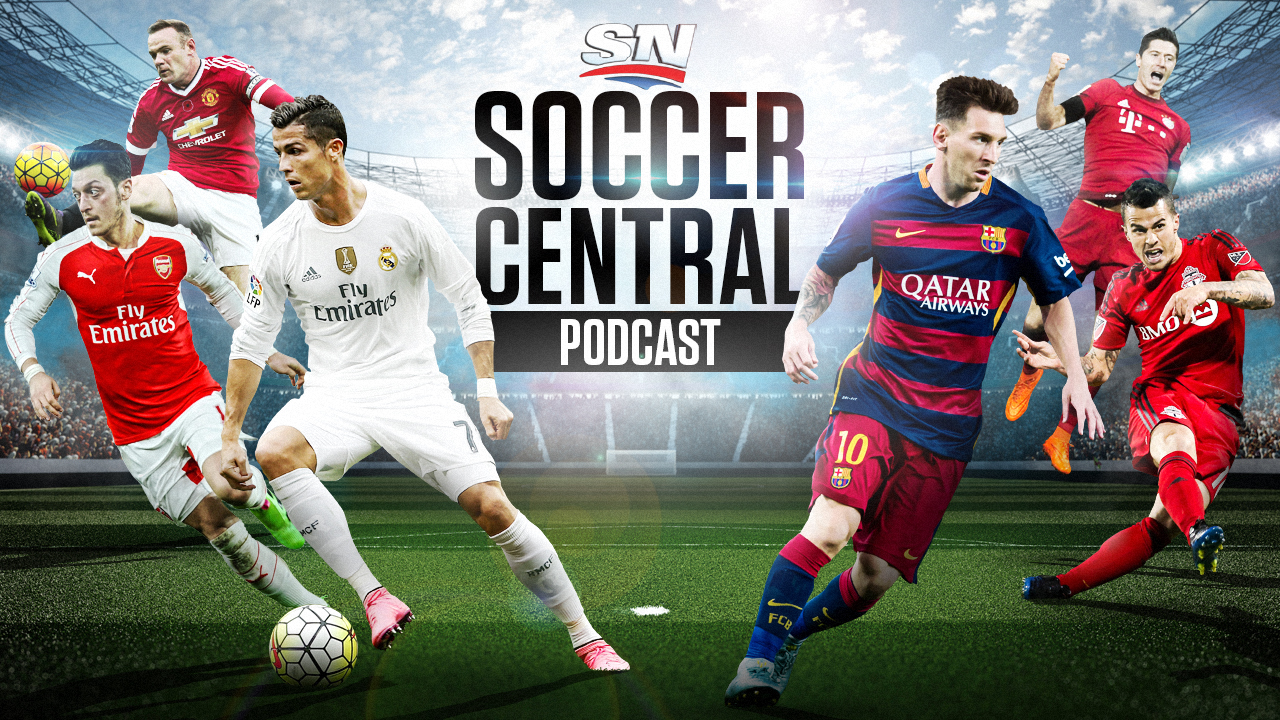 Sportsnet's Soccer Central podcast (featuring Thomas Dobby, Brendan Dunlop, John Molinaro and James Sharman) takes an in-depth look at the beautiful game and offers timely and thoughtful analysis on the sport's biggest issues.