The 2016 National Women's Soccer League season is quickly approaching, a season in which Canadians should figure prominently.
The league announced its Canadian allocations during the recent Olympic qualifying tournament, with 11 players in all set to participate. Those selected will have their salary paid by the Canadian Soccer Association.
The number of Canadian allocations has fluctuated over the years. The NWSL's inaugural season in 2013 featured 13 players from Canada and each of the then eight teams, minus the Western New York Flash, received two Canadians.
In 2014, the CSA had the chance to increase their allocation number to 18 because of the addition of the expansion Houston Dash. They decided to give 16 players the special allocation status, but two of them didn't suit up: Selenia Iacchelli for health reasons and Lauren Sesselmann, who wanted to pursue opportunities as a free agent until she suffered an ACL injury.
Canadian numbers returned back to 13 in 2015. Many of the allocated players missed significant time with their respective clubs due to the FIFA Women's World Cup.
This year, the NWSL will completely avoid matches in the regular season during all FIFA dates. The league will also take a 25-day hiatus from August 1 to August 25 during the Olympics in Rio. The season opens on April 16 with three matches (FC Kansas City vs. Western New York, Houston vs. Chicago and Washington vs. Boston). Regular season action concludes in late September.
Here's a closer look at where the 11 Canadians will suit up this season:
Boston Breakers
The Breakers have no Canadians, allocated or otherwise. Striker Nkem Ezurike played for Boston last season, but saw sparse action and has now headed overseas to join Swedish club Vittsjö GIK.
Chicago Red Stars
After having a league leading four Canadians last season, Chicago only has one left in defender Rachel Quon. However, she's no longer allocated by the CSA. Goalkeeper Karina LeBlanc retired, forward Melissa Tancredi is slated to go to Sweden to play for KIF Örebro after this month's Algarve Cup and striker Adriana Leon was traded.
Houston Dash
Picked in the first round of this year's college draft, striker Janine Beckie will make her professional debut in the same state where she wrapped up her college career. The Texas Tech standout is expected to be a key catalyst for the Dash's attack.
Allysha Chapman is entering her second season as an allocated player for the Dash. She and Beckie helped debut Houston's new kits, which pay homage to Major League Baseball's Houston Astros.
Chapman is one of Houston's most important defenders and will likely see considerable minutes. Her match time was cut short in 2015 due to participating in the World Cup and a subsequent lower body injury she suffered during that tournament.
Although not allocated, Lauren Sesselmann is expected to return to the Dash.
FC Kansas City
Desiree Scott is back in the NWSL after spending two years with Notts County of the Football Association Women's Super League. During her first stint with FCKC in 2013 she was a key cog in their midfield and was named to the NWSL Second Team XI.
Orlando Pride
The latest NWSL expansion team features two Canadians: Josée Belanger and Kaylyn Kyle. This will mark Belanger's first professional stint in North America and first time being an allocated player. The 29-year-old has been a "jill-of-all-trades" for the national team, most recently lining up as a fullback and midfielder. However, she does have an exceptional nose for the net and it will be interesting to see how the Pride deploy her.
With her trade to the Pride, Kyle will be suiting up for her fifth NWSL squad. She, along with Americans Alex Morgan and Ashlyn Harris, were the first three members of Orlando's roster and have been used extensively in the marketing campaign for the club.
Belanger and Kyle will be familiar with coach Tom Sermanni. He recently spent some time with the national program as an assistant and technical director under John Herdman.
Portland Thorns FC
Christine Sinclair is one of two Canadians who remain with the same club they were initially allocated to in 2013 (Diana Matheson is the other). In 52 games with the club, Sinclair has netted 18 goals, five assists and won the inaugural league title.
The relationship between Sinclair and the city of Portland is a special one. She played her college ball with the University of Portland Pilots from 2001 to 2005, and twice won the MAC Hermann Trophy. Geographically, the city is close to her hometown of Burnaby, BC. All this combined, with the incredible atmosphere at Providence Park thanks to the appreciative Rose City Riveters supporters group, makes Portland the perfect club for Sinclair.
Seattle Reign FC
No Canadians have played for Seattle since 2014.
Sky Blue FC
Jonelle Filigno is still listed on the Sky Blue website. However, the club confirmed to Sportsnet the forward is not in their plans for 2016. She was not allocated by the CSA.
Washington Spirit
The Spirit will see two Canadians making their NWSL debuts: Stephanie Labbe and Shelina Zadorsky.
This is Labbe's first time playing professionally in North America. Dating back to 2009, she was in Sweden with stints at Piteå IF and KIF Örebro. The 29-year-old goalkeeper will have the opportunity to start in Washington, a crucial step for her as the backup to Erin McLeod on the national team.
Zadorsky has professional experience in Australia and Sweden, meaning her transition to the NWSL shouldn't be a difficult one. She's quickly establishing herself as a starting national team centre-back alongside Kadeisha Buchanan and this move will only help in her development.
Diana Matheson has been with the Spirit since the NWSL's inception. In 53 matches with the club, the midfielder has scored 25 times. She recently told Sportsnet that getting back on the field with the Spirit in 2015 was one of the highlights of her year, after having to deal with two major injuries.
Western New York Flash
For the first time in her professional career, goalkeeper Sabrina D'Angelo is allocated. She was sidelined by a shoulder injury last season, but she'll be given the chance to take the reigns as the club's starter this year.
Adriana Leon was acquired by the Flash via trade from Chicago, making this her third NWSL club. The more touches she gets the better, as she's currently on the wider national team roster and has not been with the group since last summer's World Cup.
---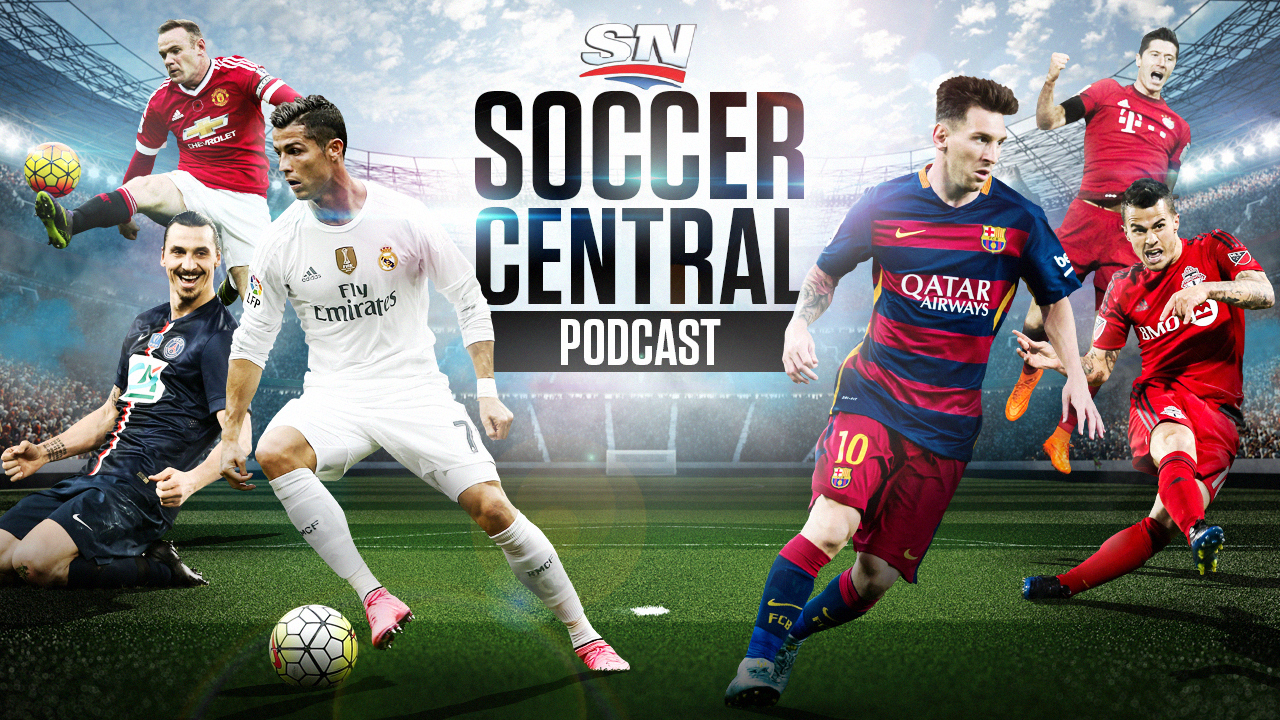 SPORTSNET.CA's Soccer Central podcast, hosted by James Sharman and John Molinaro, takes an in-depth look at the beautiful game and offers timely and thoughtful analysis on the sport's biggest issues.
Listen here | iTunes | Subscribe to the podcast
---