Canada's contingent of players head into the National Women's Soccer League pre-season with plenty of motivation after the Reds captured their first Algarve Cup just a week ago.
Although most players in the league have already gathered with their respective clubs, the Canadians were given a few extra days of rest after traveling home from the tournament in Portugal. They're supposed to join their teams by week's end.
Canada is set to face the Netherlands in a friendly on April 10 in Eindhoven. The opening weekend of the NWSL regular season is April 16, meaning those players taking part in the match versus the Dutch will miss the tail end of their team's exhibition action, but they will return in time for the regular season.
NOTE: The majority of Canadians in the NWSL are allocated players, meaning they are designated to play in the league by the Canadian Soccer Association. Their salaries are also paid by the CSA
Here's a closer look at how pre-seasons will play out for the Canadians in the NWSL:
Boston Breakers
No Canadians.
Chicago Red Stars
No Canadians.
This week, the club announced defender Rachel Quon would not return for the 2016 season after three years with the Red Stars. She was allocated by the Canadian Soccer Association in 2014 and 2015, but wasn't selected as an allocated player this year.
FC Kansas City
Desiree Scott – allocated
Scott reported to camp on March 16. The defending NWSL champions have six pre-season matches set up against various college squads from March 20 to April 9.
Houston Dash
Janine Beckie – allocated
Allysha Chapman – allocated
Lauren Sesselmann – invited to training camp
Beckie was selected by Houston earlier this year in the first round of the college draft, while Chapman returns to the Dash as an allocated player for the second straight season. Sesselmann is hoping to earn a roster spot, after being an allocated player for three seasons. Because the 32-year-old defender is American-born, she would not take up an international spot on the squad if she's offered a contract.
Houston has five exhibition matches set up, with games against three colleges and fellow NWSL clubs, Portland and Seattle.
Orlando Pride
Josee Belanger – allocated
Kaylyn Kyle – allocated
Belanger is slated to be in Orlando in the next few days. It's interesting to note, the club has her officially listed as a forward. She's spent the last 10 months suiting up as a fullback for Canada, and played some minutes in the midfield.
Kyle has been with the Pride since the start of pre-season because she wasn't on the Canadian roster that played in the Algarve Cup.
"We're missing our internationals, which is a big part of our team," Kyle said after a training session this week. "It's going to be nice getting them in and the level of play increases even more.
"For me, here, it's about setting an example. Taking my leadership from international and club play, and giving it to players that have never stepped on the club stage before."
Portland Thorns FC
Christine Sinclair – allocated
The biggest development with Portland is the signing of French international Amandine Henry. It will be exciting to see the 26-year-old midfielder on the pitch alongside Sinclair as a teammate rather than an adversary.
The Thorns are slated to play three pre-season tilts from March 27 to April 2.
Seattle Reign FC
No Canadians.
Sky Blue FC
No Canadians.
Washington Spirit
Diana Matheson – allocated
Shelina Zadorsky – allocated
Stephanie Labbe – allocated
The trio is headed to D.C. this week. Both Zadorsky and Labbe are NWSL rookies, while this season marks Matheson's fourth year with the Spirit. Their first pre-season match is set for March 19 versus the University of Virginia. After that, they have three more dates against college teams.
Western New York Flash
Adriana Leon – allocated
Sabrina D'Angelo – allocated
Because Leon was not selected for the Olympic qualification roster or the Algarve Cup team, she joined the Flash earlier this week. This is D'Angelo's second year with Western New York, but her first as an allocated player. As of now, the Flash only have two exhibition matches set. However, one of those matches is versus West Virginia University on March 19, which means they'll face off versus fellow Canadians Kadeisha Buchanan and Ashley Lawrence.
---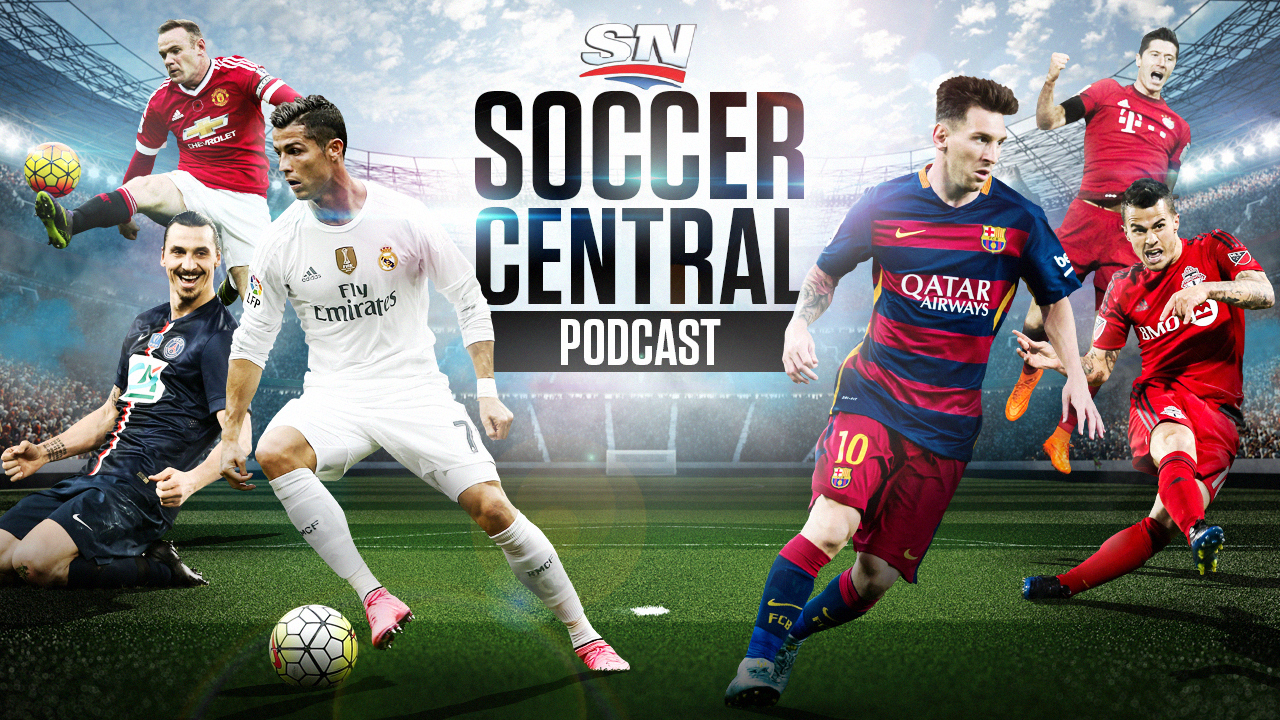 SPORTSNET.CA's Soccer Central podcast, hosted by James Sharman, takes an in-depth look at the beautiful game and offers timely and thoughtful analysis on the sport's biggest issues.
Listen here | iTunes | Subscribe to the podcast
---