VANCOUVER—Early this week, as the Vancouver Whitecaps trained at BC Place in preparation for the second leg of the Amway Canadian Championship semifinal, members of the team insisted on one thing in particular: No, they didn't underestimate the Ottawa Fury, who beat them in the first leg at TD Place Stadium last week.
"We knew they had quality," said defender Jordan Harvey of Ottawa, who compete in the second-tier North American Soccer League. "Everybody talks about a lower division—they've got guys who've played all over, in different leagues, MLS and all over, so we didn't look at it like that. They've got some good players and it showed. Now we have to make up some ground."
Making up ground on Wednesday evening in the second leg at BC Place means the home side will need to dominate possession and set the pace. They'll also be desperate for a clean sheet, with Ottawa leading the series 2–0 on aggregate (the away goals rule is in effect for the tournament).
While the match in Ottawa was an opportunity for Vancouver coach Carl Robinson to give some younger players an extended go—including first-team debuts for 23-year-old midfielder Ben McKendry and 15-year-old forward Alphonso Davies—the second leg will likely feature more of the team's regular starters (minus Christian Bolanos, Kendall Waston and Blas Perez, who are all away on international duty).
On Tuesday, the team announced the additions of Pedro Morales, Matias Laba and David Ousted to the 23-man roster.
"You'll see a few different faces in the team," Whitecaps assistant coach Gordon Forrest said.
And Harvey, a veteran of Major League Soccer who's been one of the team's most solid and consistent performers this season, said he's been eager to take the field since seeing his team lose on the road (he was on the bench for the game in Ottawa). Vancouver will need to put up a much stronger performance if they're going to defend the trophy they won last year. Now, at least, they have some sense of what they're up against.
"It was very physical," said Harvey of what he saw in Ottawa. "I don't think we matched that."
"Didn't surprise me, the energy they had," said goalkeeper Paolo Tornaghi, who started for the Whitecaps last week. "Of course the underdogs, sometimes they don't have nothing to lose, but this is the way soccer is: you have underdogs and you have favourite teams."
The Fury may have entered the ACC semifinal as the underdog, but they'll enter the second leg with a clear advantage. According to Ottawa midfielder Julian de Guzman, though, the team also knows to expect more from the Whitecaps this time around.
"We've pretty much poked the bear," said de Guzman in a phone interview with Sportsnet. "We're definitely going to expect a different Vancouver than we encountered in the first leg."
De Guzman, along with teammate Marcel de Jong, missed out on the first leg because of international duty. Both were in Austria representing the Canadian national team in a friendly with Azerbaijan, which ended in a 1–1 draw. But de Guzman and de Jong were released from the men's camp early to join the Fury for the trip to Vancouver.
"I had the opportunity to play in that tournament with TFC three years in a row, and I think it's a great experience," de Guzman said of his excitement at participating in the Voyageurs Cup. The 35-year-old, who has made four starts for Ottawa this season in the NASL, said his team has no qualms about an uphill battle.
"I think we've been underdogs this entire tournament, from the time we started against Edmonton," de Guzman stated. "I think it's an honest statement to make, and I think we'll just take it as it is. But being the underdog doesn't mean that you don't have a chance to win. It's important that we continue to show a lot of courage."
Getting de Guzman and de Jong back for the second leg is an obvious boost for a thinned-out Ottawa side. But with all the travel they've endured, it's tough to say how much of a factor they'll really be.
"Since the game in Austria I've just been busy travelling, trying to get over here," de Guzman said. "It's been almost three days now and I haven't really had a chance to train."
De Guzman noted that many of his injuries have resulted from the strains of travel. He'll take a wait-and-see approach to his fitness on Wednesday, though he noted that de Jong would likely have an easier time dealing with the scheduling.
"Marcel's younger than me," said de Guzman, laughing. "I think he won't have that much of a problem to bounce back."
Despite being unsure of how many minutes he'll get, de Guzman was clear on one thing: his team is prepared for an onslaught from a Vancouver side eager to avoid embarrassment on their home field.
"They're gonna come out guns blazing," he said. "We have to be wise in a lot of situations in how we manage ourselves with the ball—when we do have the ball, how we can provoke them to make fouls and really dictate the tempo of the game. And tempo, meaning not just being in possession of the ball but actually how we start a play, whether it's a throw-in or a free kick, or any type of set-up."
De Guzman is hopeful about his team's chances, even with Vancouver's many advantages.
"It's already been proven many times where the underdog somehow prevails in moments like this," he said.
The Whitecaps, for their part, aren't lacking in confidence either.
"You play another 90 minutes, and what is the past is the past," Tornaghi said. "We can't control it, so we are confident. We know the qualities we have. We know our strengths and weaknesses—and we're gonna go for the win."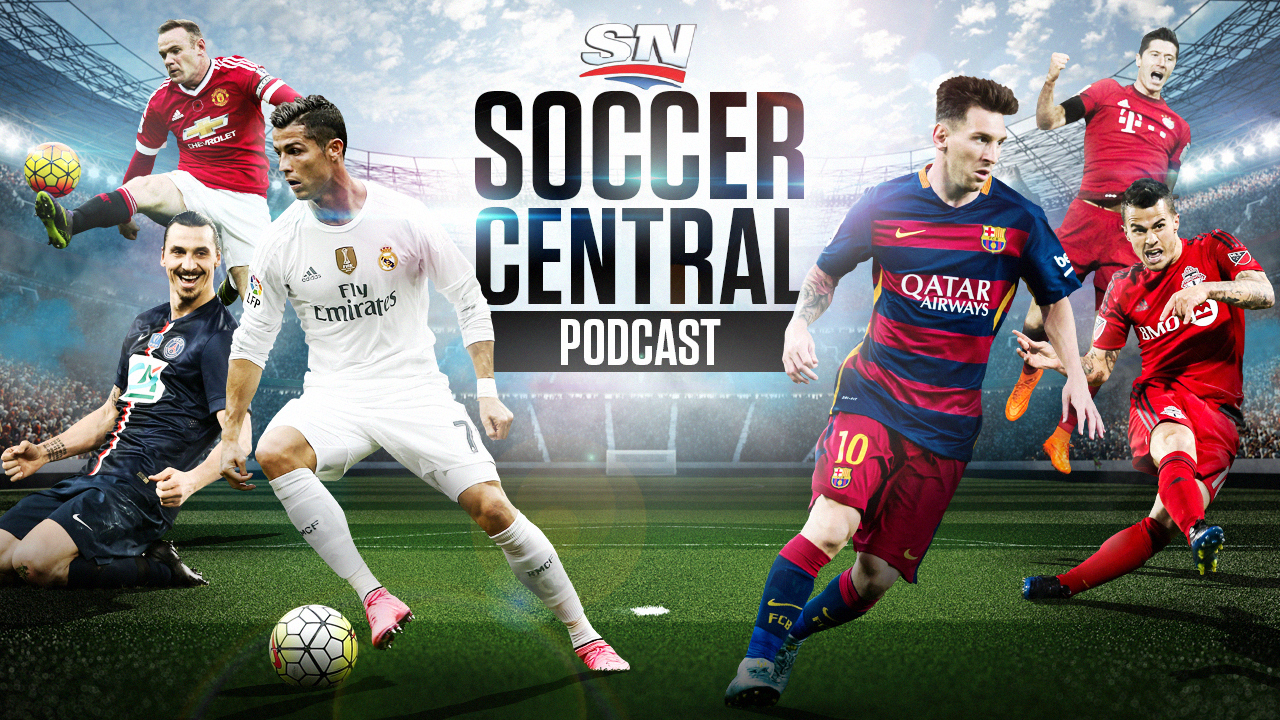 Sportsnet's Soccer Central podcast (featuring Thomas Dobby, Brendan Dunlop, John Molinaro and James Sharman) takes an in-depth look at the beautiful game and offers timely and thoughtful analysis on the sport's biggest issues.