The majority of pressing questions surrounding the Montreal Impact ahead of the 2016 Major League Soccer regular season focus squarely on Didier Drogba.
How many appearances will Drogba make in the 34-game campaign? Will he see out his contract with Montreal? Will the Ivorian leave early to join Chelsea?
Such queries are not surprising considering what he did in 2015. Drogba, 37, scored 11 goals in 11 regular season appearances and was a key player for Montreal down the stretch and in the playoffs.
But what about the other big question surrounding the Impact—namely, if captain Patrice Bernier plans to retire at the end of the year?
Bernier is coming off an uneven 2015 season. Having fallen out of favour with Frank Klopas, the veteran midfielder enjoyed a renaissance late in the year when Mauro Biello took over the coaching duties, including scoring a pair of goals in three playoff appearances.
Still, the Canadian international turns 37 this September and considering he's in the last year of his contract, questions about his long-term future are understandable.
Bernier, though, maintains he's not even thinking about retirement at this point.
"I'd like to play one more year, that's for sure," Bernier told Sportsnet in the build-up to Montreal's season opener on Sunday away to the Vancouver Whitecaps.
"I'll see how things go this season. I know this is not going to go on forever, and I'll evaluate it at the end of the year. If I still feel motivated and am feeling well, and I want to play longer, then I'll do it. You never know how things may turn out— my motivation may change and maybe I'll be ready to do something else. But right now, I'd like to keep going."
When put on the spot by Sportsnet and asked what he'd like to do when he eventually does call it quits, Bernier revealed he wants to go into coaching.
"I know opportunities to work in the media will always be there. But I'd like to be on the field. I'd like to coach—to what capacity I don't know yet—but I think I have a lot of experience, and I want to remain close to the field and the game," Bernier said.
---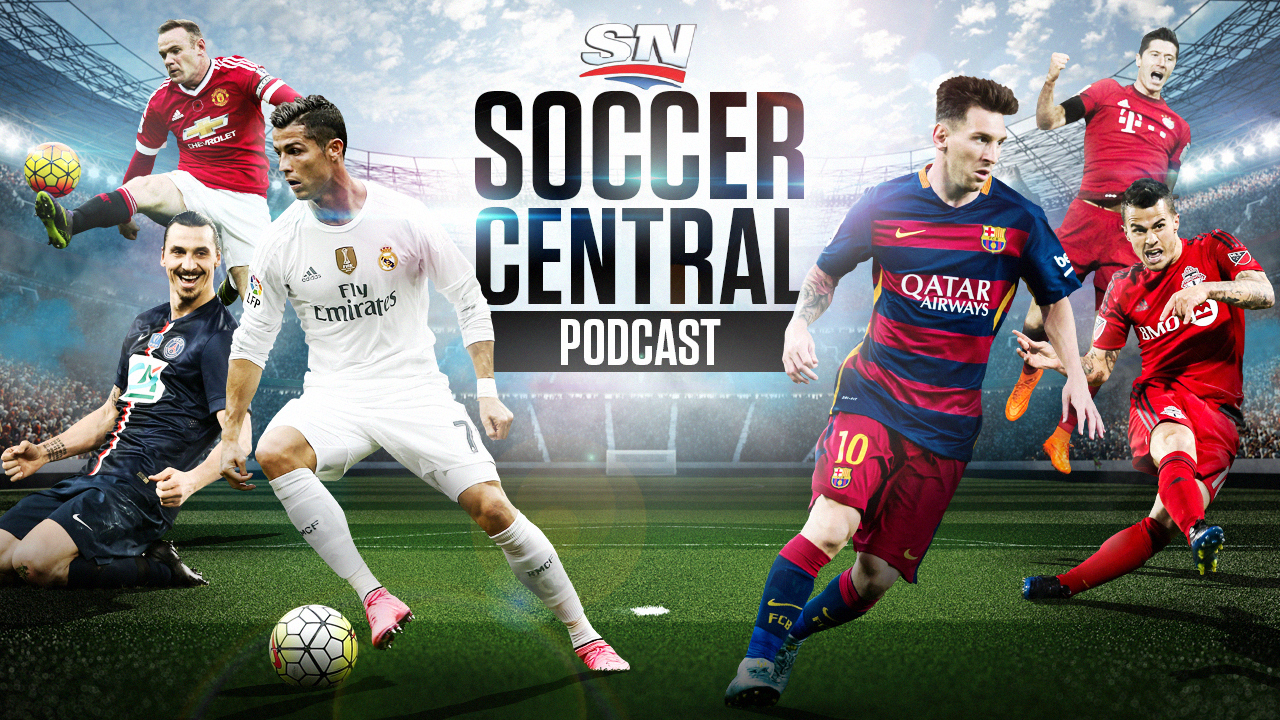 SPORTSNET.CA's Soccer Central podcast, hosted by James Sharman and John Molinaro, takes an in-depth look at the beautiful game and offers timely and thoughtful analysis on the sport's biggest issues.
Listen here | iTunes | Subscribe to the podcast
---
If this is his last year, here's hoping for Bernier's sake that 2016 is a lot less rocky than 2015.
A regular starter for Montreal since arriving in MLS in 2012, Bernier didn't figure into Klopas' plans last year, as he was used mostly as a substitute—or not at all—by his former manager. While Bernier didn't raise a fuss, his wife vented her frustrations on Facebook, calling Klopas' decisions "disrespectful" and "vicious."
Bernier was then granted a few days off to reflect on his future. Shortly after, Klopas was replaced by Biello in late August. Bernier was given a chance by his new coach and proved to be a solid contributor for the Impact in the final weeks on the regular season and in the playoffs.
Bernier is philosophical now when looking back on his metamorphosis from out-of-favour veteran to returning hero last season.
"It wasn't easy. I had it in the back of my mind that here I was a key player for the past three years… I'm not going to lie—I knew there were questions about whether I was finished or assumptions that if I'm not playing it must be because I couldn't perform any more," Bernier recalled,
"Maybe if I was 20, I would have dealt with it differently. But at 36, I understand that coaches don't always necessarily see you as a bad player—they just don't see you as what they're looking for. I needed to finish the year strong to prove that I wasn't playing because of my age, but because of a coaching decision beyond my control. I was eager to show that I could stay play and be a factor for the team. It worked out very well."
What will Bernier's role be with the Impact in 2016? He's not sure, but the Canadian knows full well that he can't expect to be a regular starter—and he's fine with that.
"At the age of 36, you want to be ready for all 34 games, but you also have be realistic. You have to be as fresh as possible, and so if I have to take a game off here and there to make sure when I do play I'm at my best, then that's what I have to do," Bernier offered.
He does admit, however, that time is running out on him to win an MLS Cup with Montreal. This season might be his best—and last—chance.
"We need to be a consistent 34-game season team. Last year we had ups and downs, and then we peaked at the right time. We want to stay where we finished last year—a successful team that was in the top tier," Bernier said.
"I'm not getting any younger, and it'd be nice to get a championship trophy. For the world of soccer, I am old, so it'd be nice to end my last few years with some silverware and think the group we have, we can't say were number one contenders, but we can be in the picture."