If fans Arsenal, Manchester United and Chelsea were to look back on this Premier League season then it's fair to say that they, like those more directly involved, would find little to be happy about.
The notion it can't get any worse, maybe? The notion that, actually, it could indeed get worse, and at least they aren't Aston Villa fans, perhaps? These are at best small prizes. Not genuine consolation.
For genuine consolation fans of these three clubs would have to go smaller scale. Specifically, down to the fact that out of three irredeemably disappointing seasons have emerged three genuinely talented, genuinely exciting, genuinely genuine youth team graduates who each, through their presence alone, suggest at the very least that there is something better to come next season for each of the teams they represent. You may have heard their names.
In the past month or so, Alex Iwobi at Arsenal (19), Ruben Loftus-Cheek at Chelsea (20) and, most spectacularly, Marcus Rashford (18) at Manchester United, have each done their bit to resurrect three deeply unsatisfying club campaigns into something marginally less unsatisfying.
---
Premier League on Sportsnet: Watch matches from the Barclays Premier League live on Sportsnet every week. Consult the broadcast schedule || Sportsnet NOW
---
Iwobi started for Arsenal against Barcelona in Camp Nou and was unerringly assured—as though someone had told him some dark secret about every other player on the pitch, the existence of which gave him absolute power over them all. Since then, he's delicately sewn together two goals and three (mercurial) assists in his first four Premier League starts, a teenager propelling a team that hadn't been scoring enough to 10 goals in five games.
Loftus-Cheek's impact has been a longer time coming, and less statistically straightforward, but after an assist against West Ham United midway through March, the player whom Jose Mourinho identified as the great hope for Chelsea's youth team has finally arrived into first team football and begun to deliver. He's started Chelsea's last three games, scored his first league goal for the club (against Swansea City) and, more important, imposed himself on the ball in a midfield that has looked utterly passive all season. This is not bad when working alongside Jon Obi Mikel.
And then there's Rashford, whose seven goals so far are compelling evidence that he's some kind of miraculous counterbalance to everything bad in the world, or at least in Manchester. Two goals in his debut to win a European tie; two to beat Arsenal when Arsenal really shouldn't have been beaten; one to beat Manchester City in the derby; one to get his team through to an FA Cup semifinal and one to relegate Aston Villa last weekend.
Clearly Rashford's impact—that of a local kid playing for one of the biggest clubs in the world—is the most substantial of the three players mentioned here and, in spite of the huge weight of dreary football that Louis Van Gaal's team has produced, the scale of his achievement is such that his presence may actually manage to overshadow Manchester United's troubles once nostalgia has had time to work its magic on a few memories.
Aside from the exact ranking details, though, each of these players has had a powerful, albeit intangible effect on their clubs. They've salvaged a little bit of joy from joyless campaigns. And the exact manner in which they've done it, in turn, brings about a bigger question about these overwhelmingly joyless seasons.
You see, Iwobi, Loftus-Cheek and Rashford would have been popular at their clubs almost regardless of how they'd performed—because they're youth team graduates and that always resonates with fans who can see versions of themselves out there playing for their teams. But they are all the more popular because their performances have been, in general, a step above anything their clubs have produced. And once this becomes an established opinion, which it has, how can we not then ask: why did these clubs not take a chance on them earlier?
Would it not have been a good thing to do to play Rashford, for example, a few months ago? The answer is that it's hard to tell exactly how young players might react to different situations—though of course coming into a team low on confidence can hardly be called the easy option. But surely they wouldn't have been any worse to watch than their older counterparts were for long stretches of the season? And if they had been: worse in what sense? Surely they couldn't have been less joyless to watch?
We don't get to find out the answers to these questions and that, perhaps, can go down as another unsatisfying aspect of these clubs' unsatisfying seasons. But we can state for certain that the most unsatisfying parts of Arsenal, Chelsea and Manchester United's seasons to date were the bits where their absolute conservatism was allowed to dictate their team selections.
United started its campaign by signing the 30 year-old Bastian Schweinsteiger. Chelsea started its season by hoping that 35 year-old John Terry could manage another year at the top level. Arsenal started its season convinced that loyalty to Francis Coquelin and Jack Wilshere was the way to capture a league title.
None of these propositions proved a winner, and as such it feels like the lesson is that in a Premier League awash with money—where mere maintenance of the status quo carries such great reward—perhaps it is sometimes a little too easy to be a little too cautious.
Certainly, the teams on the other end of the dividing line might work to reinforce this point. Leicester City's miraculous rise to the top of the table may have been compounded by a string of clean sheets towards the end, but the early work was done with gung-ho abandon. Tottenham placed a 19 year-old Delli Ali at the centre of its plans. Manchester City and Liverpool attacked in the home legs of their European quarterfinals even though they had the advantage of away goals. West Ham changed managers in the summer even though its old manager had done nothing less than a steady job.
These are the teams that ended up happiest and they all took clearly defined risks.
Now, of course risks can fail—I've cherry-picked examples here to an extent—but even failure having taken a risk cannot be as dimly unsatisfying as much of the seasons that Chelsea, Arsenal and Manchester United have just played out. In fact taking the risk on players such as Iwobi, Loftus-Cheek and Rashford is, in some ways, its own reward because of the simple thrill of a chance taken rather than turned down.
Ultimately it is the case that even failure on these terms carries more joy than some of the cautious decision-making that has characterised all but the last few weeks of these clubs' seasons. And ultimately we're left to feel that it's worth a go, isn't it? Caution this season didn't exactly set the bar high. Iwobi, Loftus-Cheek and Rashford have instantly set the bar far higher.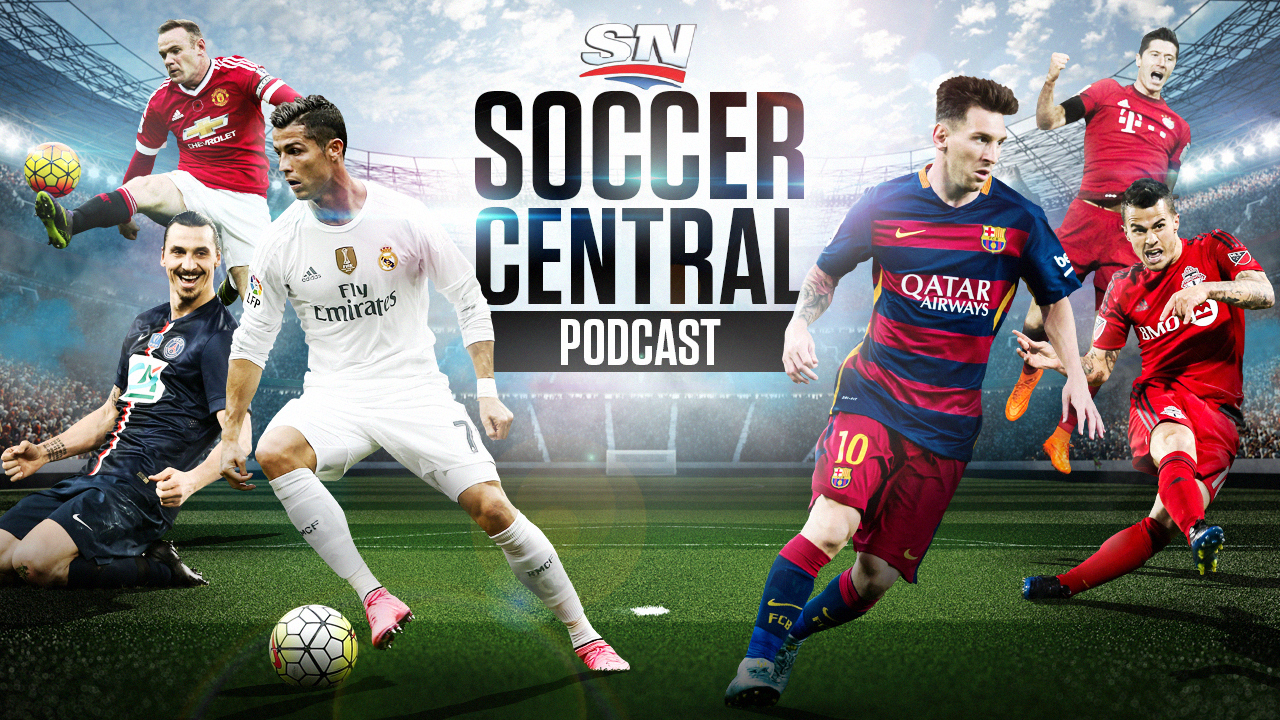 Sportsnet's Soccer Central podcast, hosted by James Sharman, takes an in-depth look at the beautiful game and offers timely and thoughtful analysis on the sport's biggest issues.