How many points does it take to win the Premier League? Sportsnet takes a look at the numbers.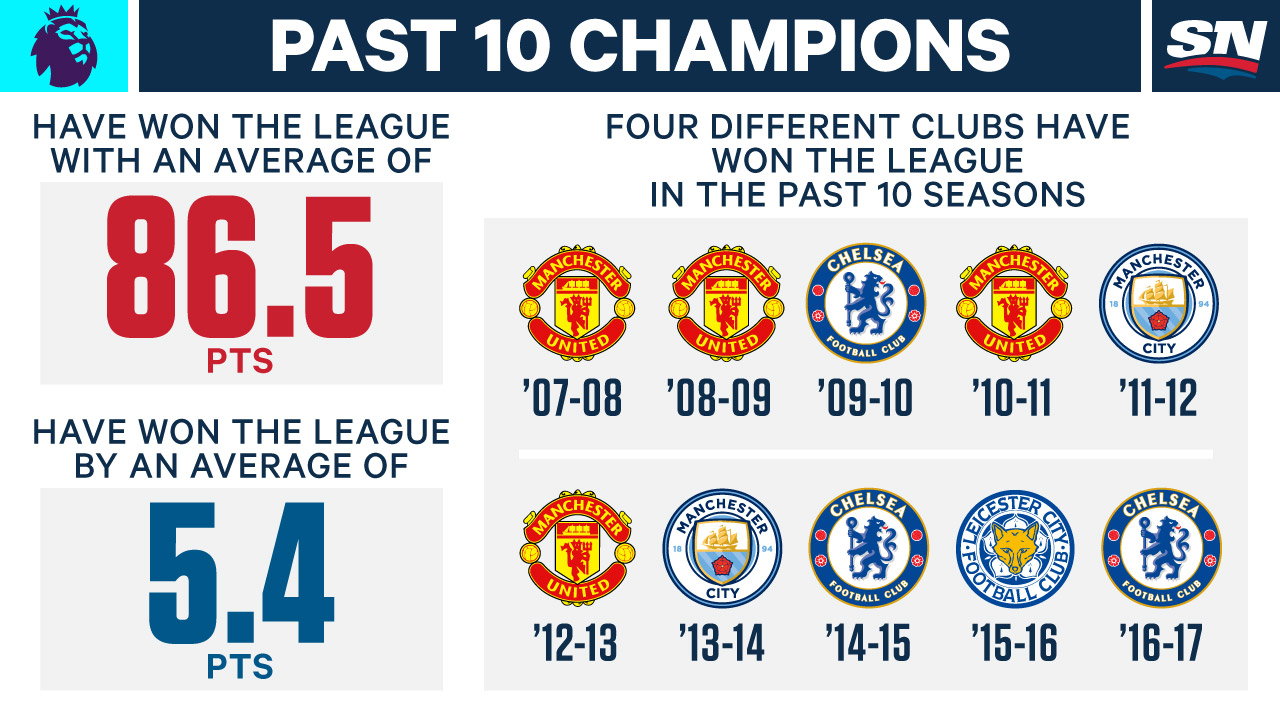 How does the Premier League compare to top leagues across Europe in terms of the biggest gap in points in the table?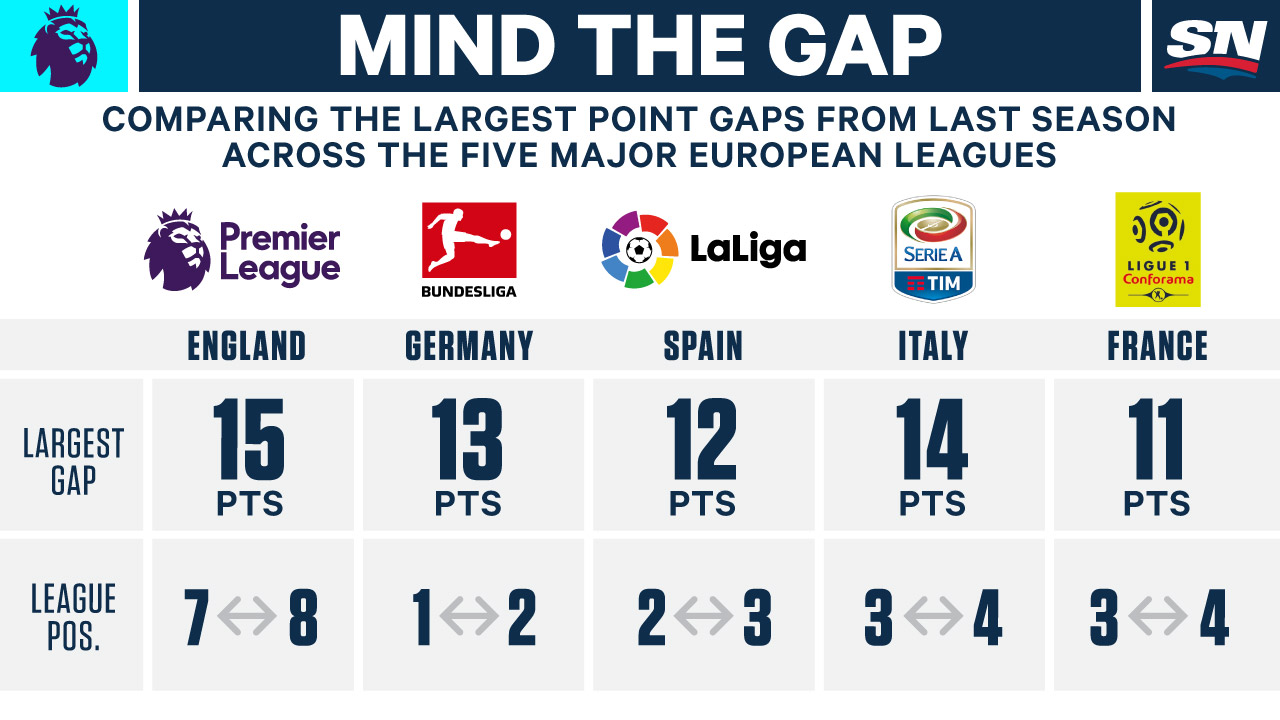 Watch five games from the opening weekend of the Premier League live on Sporstnet, including Watford vs. Liverpool and Manchester United vs. West Ham United. Coverage begins Saturday at 7:00 a.m. ET.