Wait long enough at the arrivals gate of any airport in either North America or the Far East and you'll eventually witness something distinctly synonymous with modern soccer. You'll see bleary-eyed Premier League players clutching neck pillows and designer wash bags, oversized headphones draped round their shoulders.
This is the way of the typical Premier League club on pre-season tour. As has become the convention, almost every self-respecting English "super club" takes itself to far flung corners of the globe around this time of year, with players still lagging from summer vacation greeted like The Beatles wherever they go.
For clubs—or more specifically, those who count the coins at clubs—it's a worthwhile exercise, with the likes of Manchester United and Chelsea earning millions from their travels. They might attempt to spin such trips as a method of giving back to fans around the world who don't have the opportunity to watch their favourite players for 11 months of the year, but these tours are primarily about money.
Are such tours really worth it, though? Competitions such as the International Champions Cup, which spans three continents and involves no fewer than 17 of European soccer's biggest clubs, are undoubted money-spinners. Their riches are difficult to turn down, with some teams commanding appearance fees of as much as £1 million, but what cost are Premier League teams paying by stretching themselves so thinly in pre-season?
To perform at their optimum across an entire season players, even those of the very highest calibre, need rest. But between major tournaments, such as Euro 2016 or the Copa America, and pre-season tours there is scant time for recuperation, pushing players to the absolute limit. Some clubs are compromising their chances before a competitive ball is even kicked.
However, there is a growing sense of realization. Clubs are starting to recognise just how harmful such exhausting pre-season tours can be. Premier League managers are now revolting at the demands being made of their players every summer.
Louis Van Gaal demanded a less strenuous pre-season schedule last summer, with Manchester United spending just two weeks in the United States as opposed to a full month the year before. This summer Sam Allardyce gave Sunderland owner Larry Ellis with an ultimatum over the club's pre-season plans, insisting that they stay in Europe.
"It's very important to us that we don't travel too far so we're staying in Europe," explained Allardyce, reflecting a growing sentiment among Premier League coaches. "Going around the world, flying to places like America, isn't right for any team to be doing when you're building up to another massive season in the Premier League. Staying in Europe enables us to get the players as fit as we possibly can."
There is increasingly compelling evidence to support Allardyce's point, backed by the belief that a tiring pre-season schedule can have a real impact on any team's prospects for the coming campaign.
Take Leicester City as a case study, for example. The farthest the Foxes travelled last year over the course of their pre-season tour was to Rotherham for a friendly match. Other pre-season games included trips to Lincoln, Mansfield and Burton. Claudio Ranieri's side would go on to win the title without ever flashing their passport at a border control.
Of course, Leicester's sensational title triumph was down to much more than just their pre-season schedule last summer, but did it give them an advantage over those who went gallivanting around the globe. It perhaps goes some way to explaining why they remained fresh as others faltered.
However, as Premier League champions everyone wants a piece of Leicester City, with Ranieri's team set for pre-season fixtures against Paris Saint-Germain in California and Barcelona in Sweden. This summer will prove a litmus test for those who reasonably claim a correlation between pre-season exerts and regular season success.
In a way, it's somewhat commendable that Premier League clubs give fans around the world the chance to watch their favourite teams first-hand, regardless of the true motives behind such pre-season tours. Over 110,000 turned up to see Manchester United face Real Madrid in a summer friendly in Michigan two years ago, illustrating the global passion for English soccer.
It's inevitable that this will be capitalised on by the Premier League itself, with Richard Scudamore's plans for a 39th game played overseas now more pertinent than ever. But until clubs are forced to, perhaps they should question whether racking up so many air miles is really such a good idea. Just because they can doesn't mean they should.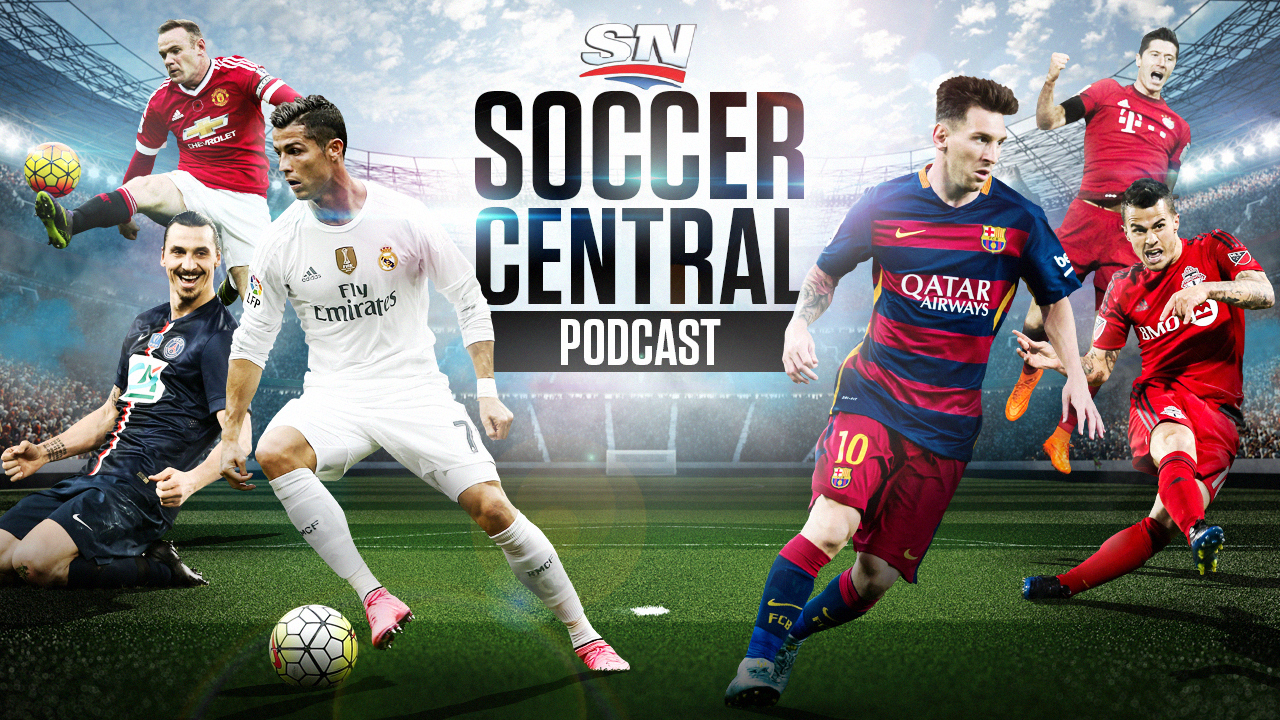 Sportsnet's Soccer Central podcast (featuring Thomas Dobby, Brendan Dunlop, John Molinaro and James Sharman) takes an in-depth look at the beautiful game and offers timely and thoughtful analysis on the sport's biggest issues.
Listen now | iTunes | Podcatchers