And so it goes on.
Leicester City—still, this time last season, bottom of the very same league—remains top of the Premier League by five points with just seven entirely winnable fixtures still to play.
As we head into the final straight, Tottenham looks likely the only team that can catch them, while Arsenal and Manchester City look to have blown their chances in neat homage to the deliriously poor performances of Manchester United and Chelsea before them. A glorious act of collective negligence, combined at just the right moment with an equally glorious act of individual defiance, has propelled Claudio Ranieri's team past the financial barriers that have, for so long, seemed utterly insurmountable.
What exactly happens when that happens? Like magic, we have not just the possibility of the most unlikely title win in modern football history on our hands, but in fact the probability of it.
For Leicester's part, one neat Ranieri-trick stands out as a definitive decision. Where the temporary rise of the odd smaller team is actually a semi-regular occurrence in the Premier League, Ranieri stepped in to eliminate the "temporary" aspect of the phenomenon when he enacted a mid-season shift in emphasis from outscoring to out-defending opponents.
Not an act of genius, but smart, sharp management all the same: this switch wrong-footed opponents that usually "figure out" the workings of overachieving smaller teams once January hits and easily nullify them thereafter. By changing his team's approach, Ranieri effectively bought it some extra time before that nullification process could take place and, in a season where others have floundered, that extra time could end up getting Leicester City over the winning line before the bigger clubs can summon their usual late runs of title-winning form.
But there is more to this story than the intriguing Leicester-specific details. There is also a powerful context behind it that sits quietly, informing its wider meaning.
Leicester's brilliant run comes at a time when a European Super League is being discussed by various unelected legal teams and executives in poorly lit rooms. A collection of powerful clubs with more money than concern for the sport that has provided them with that money have decided that now is the time to once more bring up old plans to create a Europe-wide tournament with an entry criteria not based on merit but financial power and prestige, their message clear and unequivocal: "teams such as Leicester would not be welcome."
---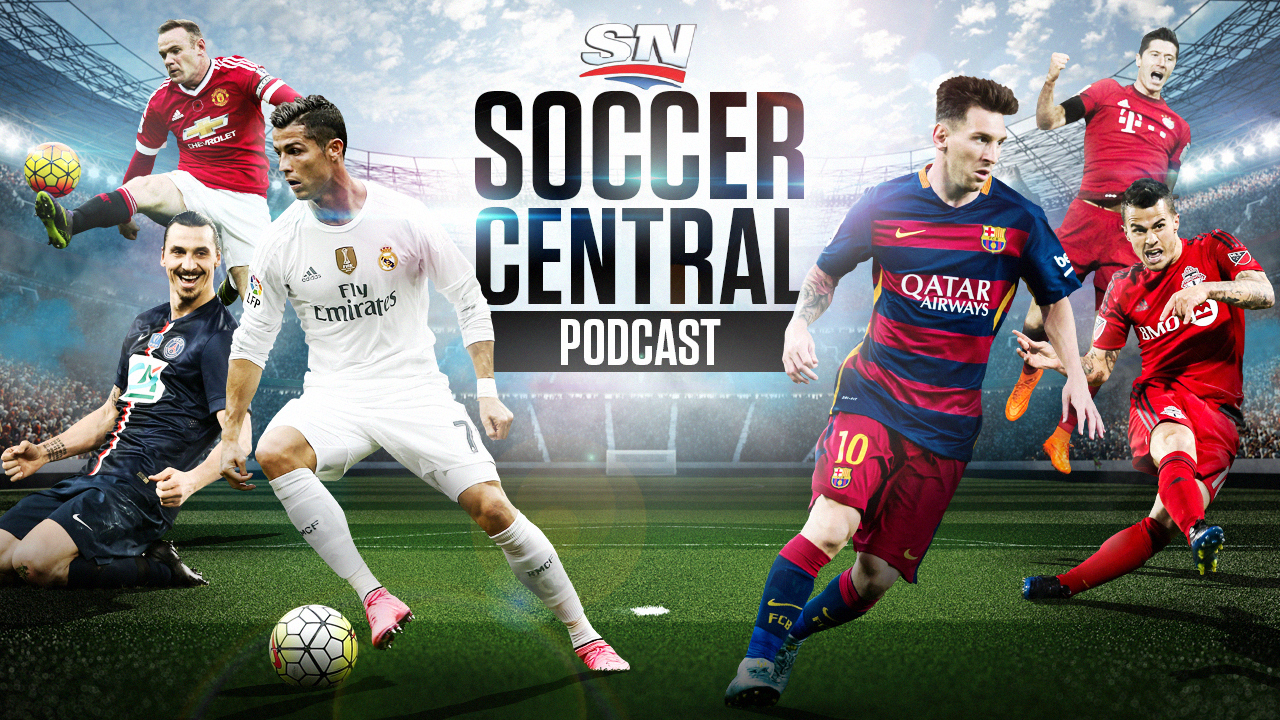 SPORTSNET.CA's Soccer Central podcast, hosted by James Sharman, takes an in-depth look at the beautiful game and offers timely and thoughtful analysis on the sport's biggest issues.
Listen here | iTunes | Subscribe to the podcast
---
With these kinds of attitudes fostered and, in fact, already thriving in the sport, Leicester's amazing season functions not only as a joyful surge but simultaneously as a reminder of what is at stake if genuine, open competition is given up on entirely. Sport produces Leicester City moments; mere entertainment does not—and the difference is the wildcard element called "competition," the exact same element that could be about to be chucked away for the sake of some more money to add to the pile.
Entertainment is defined as "providing (someone) with amusement or enjoyment." Sport is defined as "an activity involving physical exertion and skill in which an individual or team competes against another or others for entertainment." Ideas such as a European Super League are about moving towards a wholly entertainment-based model of football, whereby providing an enjoyable, saleable spectacle becomes the end goal, rather than an inconsistent by-product of competition as in the above definition of sport.
Entertainment is contrived (and usually predictable); sport, through genuine competition, is not. Even when entertainment tries to produce a surprise, it is a contrived surprise rather than one that is arrived at naturally, and we feel the difference. It doesn't feel authentic. It doesn't feel real. We can enjoy it, but we don't enjoy it in the same way as a surprise that is arrived at naturally.
Leicester is a real, natural surprise. And it feels like that. There could be no real, natural surprises in a European Super League, for the simple fact that there would be no real, genuine competition.
How can you gain genuine superiority over an opponent when you have already eliminated all of those who are inferior? How can there be a surprise story if all the potential underdogs have been deliberately culled? You'd have to contrive one, and it wouldn't be as good, because you'd know it was contrived—and a contrived surprise is really no surprise at all.
We know all of this, deep down, but Leicester's season is a timely reminder of it, juxtaposed as it is with the moves to end competition that we are witnessing elsewhere. It sits top of the Premier League with seven games to go and it feels miraculous and magical: we should realize what we have before it's gone.
---
Ethan Dean-Richards is a London-based writer. Follow him on Twitter