VANCOUVER—For week after week, while the Vancouver Whitecaps trained together, took the field at BC Place together, and headed on the road together, Russell Teibert was on his own.
The 23-year-old midfielder, who underwent ankle surgery in December, had a bright start to the pre-season before being sidelined by a left-calf strain, an after-effect of the ankle surgery. Ever since, he's been working to get back to full health—and back on the field.
This week, Teibert finally rejoined the Whitecaps in training. He was a full participant in practice at UBC, doing his best to push for a role as the team geared up for a trip to Washington to face D.C. United on Saturday.
"I can't wait," said Teibert of the opportunity to see some game action sometime soon. "I said I'll never take it for granted again, being able to train, and just being out here with the boys. Because it was something like seven weeks, being inside, in the gym, working on things, trying to get better, trying to come back, not happening, try to come back, not happening—and now being out here, it's such a great feeling."
Teibert's return to health—he's reached "full fitness," he says—has come at an opportune time. With midfielder Matias Laba suspended following a controversial red card during last Saturday's home game versus the L.A. Galaxy, and Whitecaps captain Pedro Morales expected to be out for weeks after coming off the field with a left-hip strain, playing time is up for grabs.
"It does feel like perfect timing to be back," Teibert admitted. "The team is in need, the boys are injured—but I just wish for everybody, for all the boys on the team, to be healthy, because I've been on the other side of it."
It's likely for this weekend's game in D.C. that Major League Soccer veteran Andrew Jacobson will be slotted at defensive midfield, and given how Teibert only just returned to training on Tuesday, he'd be an unlikely candidate to start. But when he gets the opportunity to perform, he could carve a spot for himself—though he'll be facing tough competition from a few teammates.
The Whitecaps have depth at midfield, and Teibert will be pushing for minutes alongside fellow residency graduate Kianz Froese, who also returned this week following time off for concussion protocol, and 19-year-old Deybi Flores. Froese especially has shown early this season how much potential he has.
"You have push from everybody on this team," Teibert said. "You look at the midfield position, whether guys are healthy or injured, you're always being pushed. It's healthy competition that we have in this squad. And it's not only like that for the midfield; it's like that for every position."
Coach Carl Robinson said this week that the newly returned Teibert and Froese were both looking "very sharp." He added: "I've got three players fighting for one spot, then we're going in the right direction.
Teibert, who started 15 regular-season games last season, has often seemed on the verge of stepping up, but has been blocked by teammates with more offensive verve. With the trade of veteran midfielder Gershon Koffie to the New England Revolution in February, it seemed like a door was opening, and Teibert said this week that he's continuing to work on his attacking game.
"Coming into pre-season this year it was definitely being drilled into my mind, getting forward more," Teibert said. "And then you have a little hiccup with an injury, but the formation is the same, what [coach Carl Robinson is] asking me is the same, just getting healthy was the only answer right now. And thankfully I'm healthy."
With Teibert ready to go, Robinson will be looking to see just how much the five-foot-eight native of Niagara Falls, Ont., has improved in going forward. Teibert said he's been envisioning himself in game situations as he prepares for his first minutes after a long layoff.
"I think for a time there I wanted to completely shut off—and I did completely shut off—and just focus on strictly getting healthy," Teibert explained. "But as you get closer to full fitness, as you get closer to being back with the team, your focus comes more to being on the field, seeing yourself, imagining yourself in that position, and what you would do or could do on the field."
While Teibert had been injured for what seemed to him like a frustratingly long stretch, you wouldn't know it from looking at him this week. He looked at ease—and happy to be back "with the boys" instead of tucked inside at the gym. Not that he's content just to be where he is now.
"It feels good to be training," Teibert said. "But I can't wait to be thrown into a game if the coach calls my number this weekend."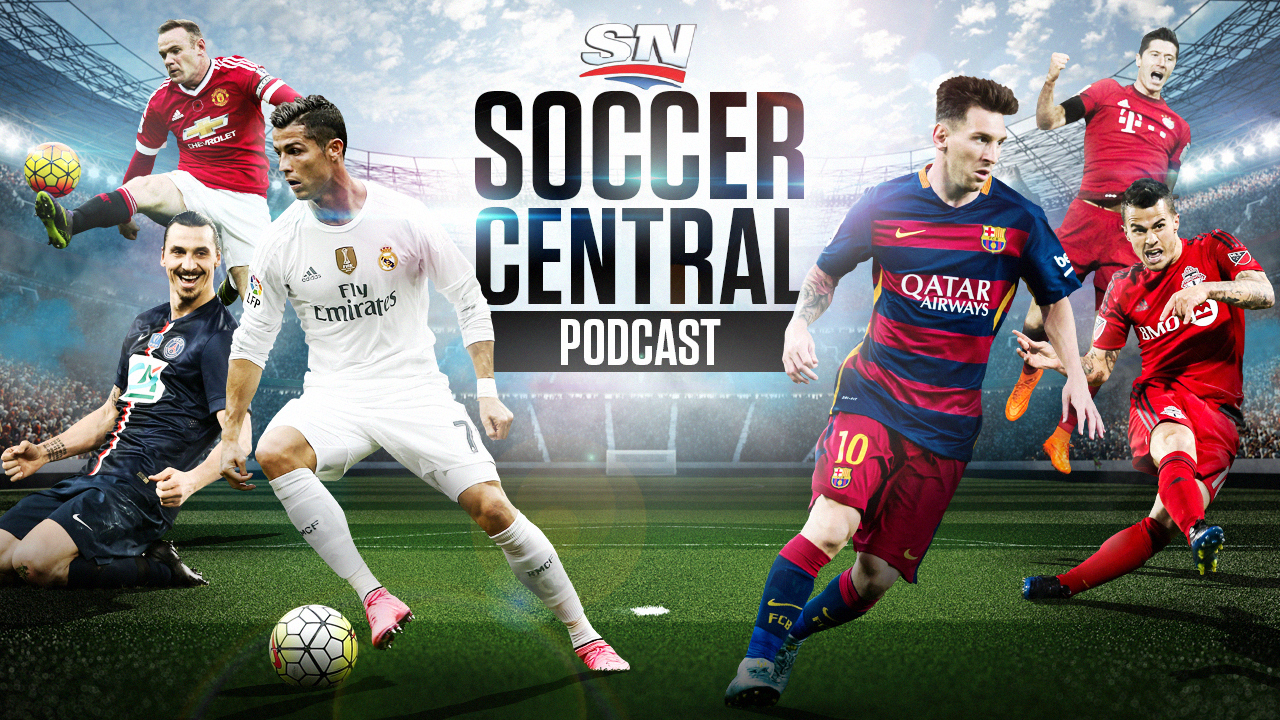 Sportsnet's Soccer Central podcast, hosted by James Sharman, takes an in-depth look at the beautiful game and offers timely and thoughtful analysis on the sport's biggest issues.