For young players transitioning into the professional ranks, small moments can mean the difference between becoming regular starters and waiting patiently in the wings for an opportunity.
Vancouver Whitecaps left fullback Sam Adekugbe had that moment last season, benefitting with a start in the second match of the MLS campaign following the team's tame 3-1 opening day loss to Toronto FC at BC Place.
The Calgary raised player, then 20 years old, made the most of his chance, bombing forward at every opportunity over the following weeks, starting seven of eight league matches.
"It was probably one of the happiest times of me being in football," Adekugbe told Sportsnet. "I was playing every match and I was comfortable, we were winning."
Then the player hit what would be the first major speed bump of his career, suffering a serious ankle injury in a Canadian Championship match against FC Edmonton in May.
"I was very disappointed because I knew how long it was going to be," Adekugbe said. "Then I was looking at how many games I was going to miss and obviously when you see that as a young player it definitely hurts you."
He wouldn't feature again in league play until the end of August. And by that point, with veteran Jordan Harvey putting in his trademark consistent performances week after week at left fullback as the team competed at the top of the Western Conference, there was no reason for coach Carl Robinson to consider slotting Adekugbe back in.
---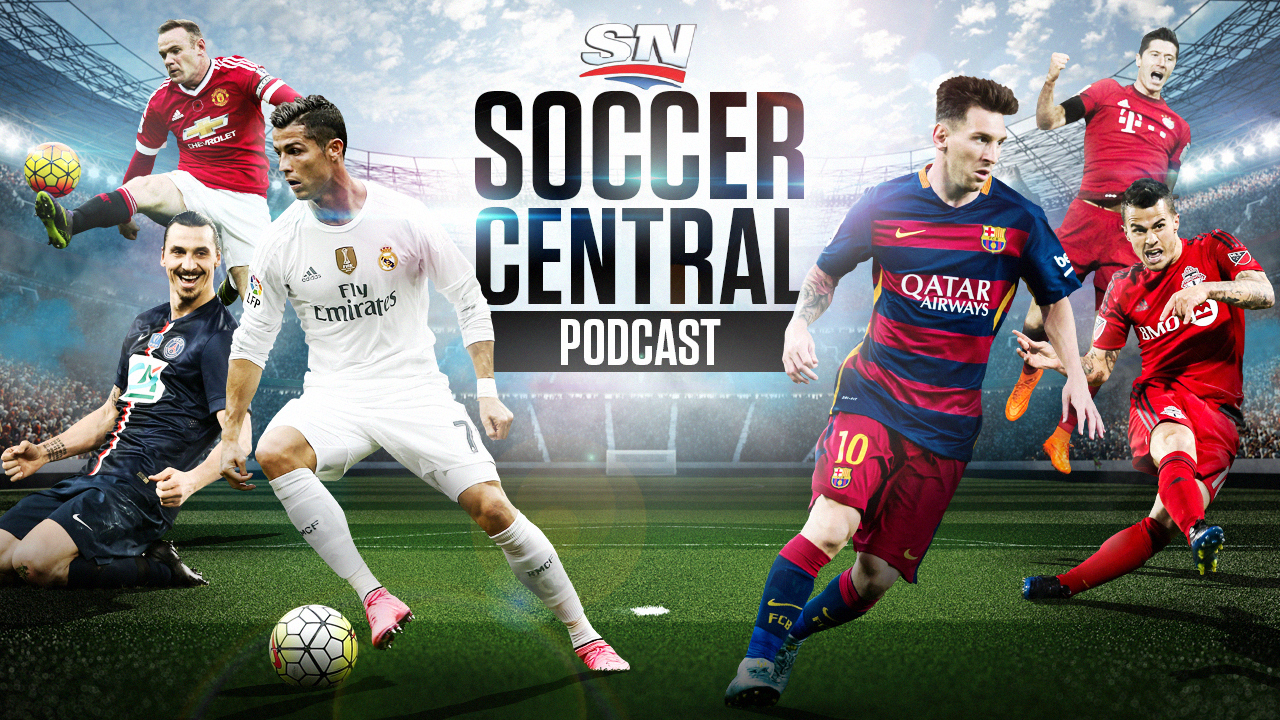 SPORTSNET.CA's Soccer Central podcast, hosted by James Sharman and John Molinaro, takes an in-depth look at the beautiful game and offers timely and thoughtful analysis on the sport's biggest issues.
Listen here | iTunes | Subscribe to the podcast
---
Reflecting on that injury and his return, Adekugbe now says it wasn't the physical rehabilitation or the sense that he was missing out that was the biggest challenge, but the battle going on in his head.
"I wouldn't say I handled it well," Adekugbe admitted. "Once I came back, I started to get a bit mentally frustrated. But this happens when you're young and you tend to make mistakes. I look back at it now and I know what I need to do better…the fact was after I came back is when I struggled the most.
"It wasn't a matter of me getting injured; it was a matter of me trying to get back into the team. I started doing things in an unnatural way. When you try and force things it doesn't necessarily work out and that's what affected me the most, how I handled not being in the team, and not keeping up on my levels and not concentrating and things like that…I think I was mostly disappointed with myself in terms of the aftermath of the injury and not the injury itself."
It's perhaps a harsh self-assessment and it's difficult to see under what scenario Robinson would have made the change given Harvey's play and the team's performances at that point in the season. But regardless of the reality of that scenario, Adekugbe is approaching this season with renewed hunger and a feeling he's become mentally stronger.
Unlike this time last year, the 21 year old has a body of work, albeit short, that shows he can play at this level.
Robinson will surely be delighted to have Adekugbe fully healthy, and while it's unclear which player will be first choice on opening day of the 2016 season, given their different attributes, one imagines selection could come down to the opponent, or the circumstances in a given match.
In a tough road game or against a high-octane offence, Robinson may be more inclined to go with the battle-hardened Harvey. At home, or against a stingy defensive team, perhaps the Whitecaps coaching staff will prefer to go with Adekugbe, with his pace and offensive instincts.
"He's got to fight Jordan Harvey for that slot," Robinson told Sportsnet during a recent conference calls with reporters. "What Sam needs to do is try to find a consistency within his play and the ability to deal with disappointments in his game.
"Because everyone goes through a loss of form, everyone goes through injuries, everyone goes through disappointments with the manager leaving you out. It's how you react. You either roll your sleeves up and fight and get back in, or you feel sorry for yourself. Unfortunately in professional sports the people that feel sorry for themselves are the ones usually that miss out."
Beyond his run of games to start last season, Adekugbe also spent a month during the off-season with Brighton & Hove Albion in England's second tier. He said training in a different environment brought him out of his comfort zone.
This pre-season has also been useful. With new attacking players such as Christian Bolaños, Masato Kudo and Blas Pérez joining the squad, Adekugbe is looking forward to testing himself on a regular basis in training against different kinds of attackers.
"That's almost the best part about training," Adekugbe said. "The fact that I get to go against these types of players…I'm exposing myself to different styles. That automatically helps me become a better player. The more I open myself up to, the more I become better, the more I'm able to play, and the more I'm able to become confident in myself."