One team booked its spot in the round of 16, another is heading home and a world giant might follow suit.
Croatia's 3-0 victory over Argentina ensured its place in the last 16. Meanwhile, Argentina is on the brink of a group-stage exit at a World Cup for the first time since 2002.
Elsewhere, France edged Peru 1-0 to eliminate the South Americans, and Australia stayed alive following a 1-1 draw with Denmark.
Here are three winners and three losers from Day 8 of the 2018 World Cup.
WINNERS
Croatia midfield
The post-match conversations will focus heavily on Argentina's woes. However, Croatia's midfield demonstrated why the team is a true dark horse at the World Cup.
Luka Modric, Ivan Rakitic and Marcelo Brozovic dominated the game from start to finish. Compared to Argentina's midfield duo of Javier Mascherano and Enzo Perez, the Croatian trio were far more dynamic.
It was fitting that Modric and Rakitic buried Croatia's final two goals to secure a spot in the round of 16. They were absolute class all game long and will be integral to their team's chances in the knockout stage.
N'Golo Kante
N'Golo Kante might have made his case as France's most important player in the 1-0 win over Peru.
Tasked with shutting down Peru's dynamic playmaker Christian Cueva and, at times, the speedy wingers, Kante was everywhere to break up any oncoming attacks.
The Chelsea man made four tackles, four interceptions and was a calming presence on the ball in the heart of the midfield.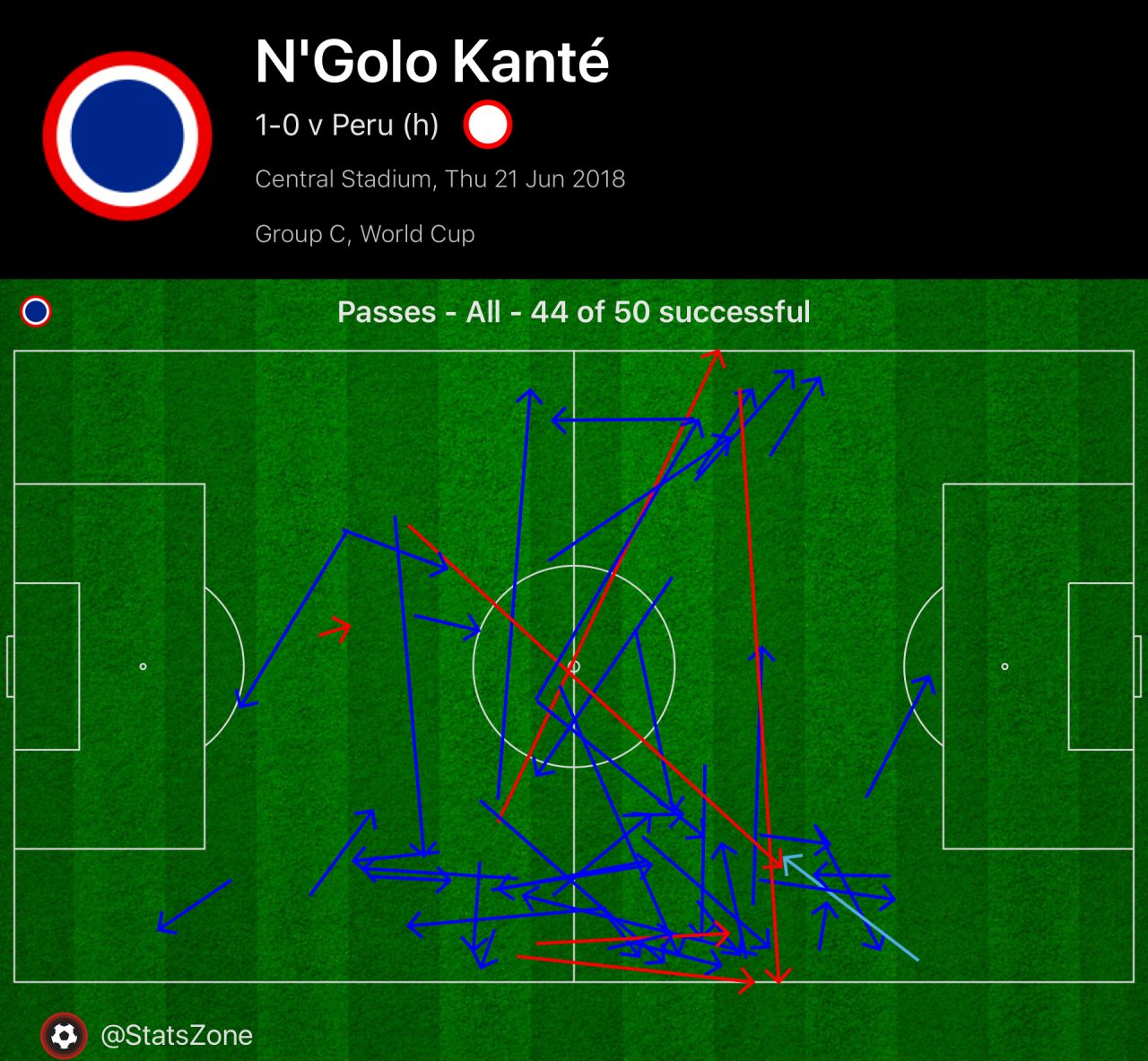 It was Kante's work rate that held Peru to just two shots from inside the box. The rest of the attempts were from outside the penalty area.
Paul Pogba exploited Peru's openness in midfield, Kylian Mbappe was unstoppable and Samuel Umtiti successfully contained the commanding Paolo Guerrero. However, if not for Kante, the Peruvians might've pressured the French defence even more.
Christian Eriksen
Few players at this tournament are as relied upon as Christian Eriksen for Denmark.
He provided the assist for Yussuf Poulsen's winner versus Peru on June 16, and scored in the draw with Australia on Thursday. It was the 18th goal Eriksen's been involved in over his last 15 games for the national team.
The Danes have been outplayed for the majority of their two matches, but with a player like Eriksen, they can afford to play more conservative when he's this clinical.
The FIFA World Cup in Russia runs from June 14 to July 15, and Sportsnet.ca will have in-depth daily coverage.
LOSERS
Jorge Sampaoli
Since Jorge Sampaoli became Argentina's coach last year, he has taken charge of 13 games. He has named 13 different starting lineups.
Credit Sampaoli for taking the job when the pressure to qualify was intensely high at the time. It's also clear that this current squad is quite unbalanced.
However, some of the damage has been self-inflicted.
Sampaoli scouted, and even called up, the likes of right-back Fabricio Bustos and forward Lautaro Martinez, only to leave them off the final squad. Lionel Messi admitted that he likes playing with Cristian Pavon, yet he's come off the bench in both of Argentina's matches.
Enzo Perez started in midfield next to Javier Mascherano. Twelve days ago, Perez was on vacation and only received a late call-up due to Manuel Lanzini's injury. The River Plate man had to regain fitness as he hadn't trained in a few weeks, yet there he was, in the lineup against Croatia.
A player like Ever Banega would provide balance to the midfield, instil some control on the ball and add vision, which is sorely lacking. Pavon should start as well, since he and Messi clearly have chemistry. Defender Federico Fazio is coming off a wonderful season for Roma. Surely he merits a spot in the starting 11, too.
At this point, Sampaoli has to throw caution into the wind, otherwise Argentina will be going home early.
Paolo Guerrero
After working tirelessly to earn eligibility for the World Cup, Paolo Guerrero finally started his first match of the tournament. If Peru wanted to stay alive, it needed its captain and all-time leading scorer to provide the finishing touch up front.
Unfortunately for Peru, Guerrero still didn't look match fit. He returned from his initial six-month suspension on May 3, played three games for his club, Flamengo, then had an additional ban tacked on. The 34-year-old only returned at the beginning of June, and it showed.
Guerrero was successfully contained by Samuel Umtiti, who didn't let the Peruvian out of his sight. Whenever the striker received a pass, Umtiti was there to nullify the threat.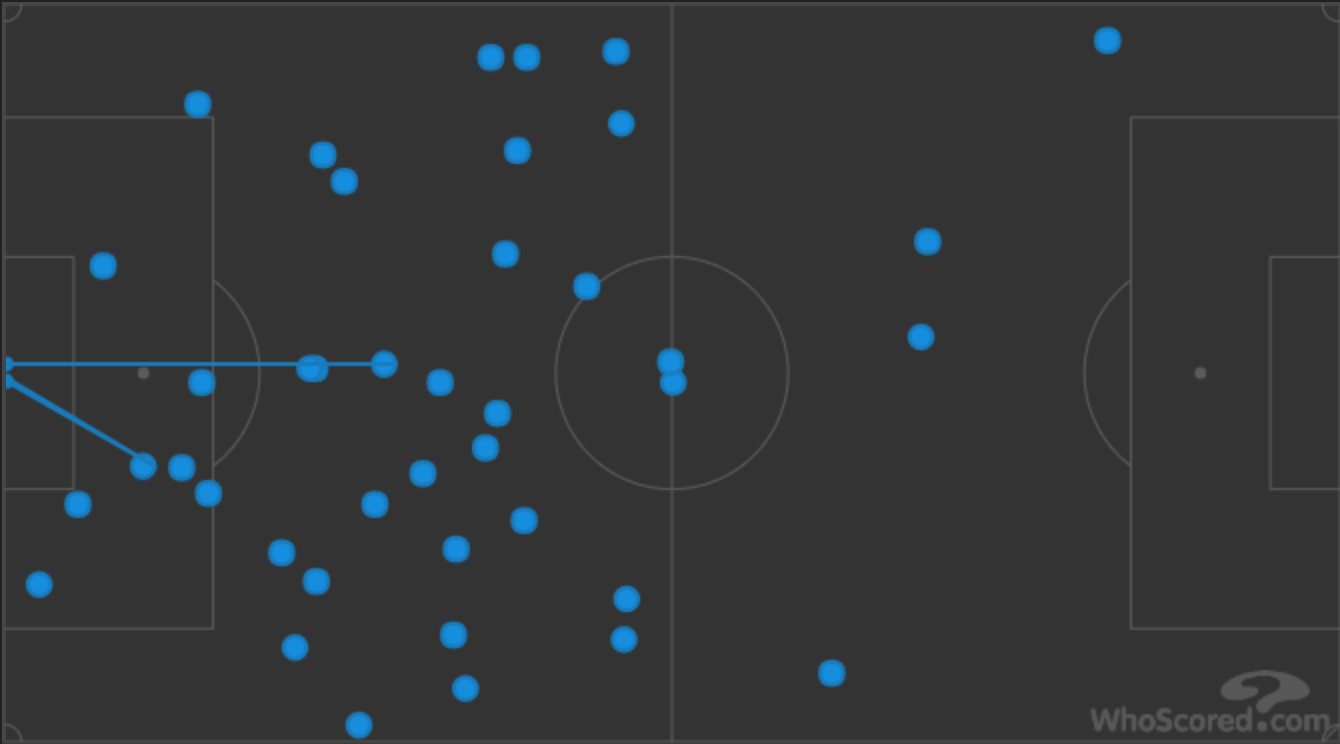 Apart from one opportunity in the box right before Kylian Mbappe's goal, Guerrero was largely ineffective. Had he returned sooner, perhaps it would've led to a different outcome for Peru.
Yussuf Poulsen
From hero to villain.
The goal-scorer from the 1-0 win over Peru, Yussuf Poulsen not only conceded a penalty to give Australia a vital point, he will also miss the next match due to yellow-card accumulation.
Poulsen was crucial for Denmark on both sides of the pitch. He can press the opposing back line, track back and is an outlet for counter-attacks, as evidenced by his goal versus Peru.
The handball was a harsh, but correct, call. However, his absence will hurt Denmark in its Group C finale against France.