VANCOUVER—As the Canadian men's team wrapped up day one of training at BC Place earlier this week, Scott Arfield was taking in a series of firsts: first session with his new team, first trip to Vancouver, first time visiting the country he's now representing.
"I should probably lie," joked Arfield as he explained that he'd never before set foot on Canadian soil.
Arfield, a 27-year-old midfielder who was born in Scotland and made 17 appearances for Scotland's U-21 team, was named to Canada's 23-man roster last week, part of a group set to take on Mexico on March 25 in the fourth round of CONCACAF qualifying for the 2018 World Cup in Russia. He is eligible to play for Les Rouges thanks to his father, Harry, who was born in Toronto, and who'd been encouraging his son to play for Canada.
"I made my decision about a year ago," Arfied said, adding that he's "delighted" to be here.
When his paperwork finally came through, the native of Livingston (a town west of Edinburgh), who plays for Burnley FC in England, had a chat with Scotland manager Gordon Strachan—though more just to talk through a decision that was already finalized, he explained.
"It wasn't second choice Canada or anything like that," Arfield said. "It was just that this is what I thought was my best opportunity."
With Scotland's depth at midfield, Arfield felt his best chance at international play was to join the Canadian side. It helped that he had the encouragement not just of his dad but his good friend and Canadian defender David Edgar, a former teammate at Burnley.
Edgar, who currently plays for Sheffield United on loan from Birmingham City, encouraged his now-teammate to make the switch to Canada after a passing comment from Arfield about his father's place of birth. Edgar put Arfield in touch with team Canada manager Benito Floro. It snowballed from there.
"He was really a driving force in this, to make it happen," said Arfield of Edgar's influence. "We've touched base in so many camps, and he's sent pictures of the places they go, so hopefully I can go some place as well."
Arfield's decision to don a Canadian kit speaks to the growth of the Canadian program. Canada has a long history of being snubbed by skilled players who opt to play for other countries. But recent converts such as Steven Vitoria and Junior Hoilett bolster the sense that Canada has finally reached a level of depth and potential that is attractive for talented and eligible players such as Arfield.
"It's just really good to see guys like Scott Arfield, Junior Hoilett, come on board and finally show commitment to their country," Canadian captain Julian de Guzman stated.
"These are the Owen Hargreaves and the Jonathan de Guzmans who didn't give the country a chance. And to see this finally happening for Canada, it's just a great thing—the commitment from quality players who could make the difference and bring the country to big stages that we've been dying for for the past 30 years now."
De Guzman added that as the squad continues to get positive results, they'll become an even bigger draw—which, after years of frustration, is encouraging for the veterans on the roster.
For Arfield, Friday's matchup with a fierce Mexican side is an opportunity to showcase his skill and his experience on a big stage. After a Canadian win versus Honduras at home in November, ticket sales have skyrocketed and BC Place should be packed—and the noise will likely be deafening. But Arfield said he doesn't get nervous because he's used to massive crowds.
"That was drummed into you from a young age, going against Celtic and Rangers," he said. "You can't really afford to go and get phased by that sort of crowd."
Canada will be in tough against Mexico, but Arfield likes his team team's chances.
"When you see the depth and the squad and talk to a few of the boys, they're saying that this is the best squad they've ever been in," he said.
As for his own chances, Arfield could come on as a sub, or, if he does well this week, could find himself named to the starting XI. Not that he's assuming anything will be handed to him.
"I'm up for selection, but it's up to the manager to pick me," he said. "I don't think I'm just gonna come in here and cement a place. I think I need to train well—and hopefully you can get that starting jersey."
---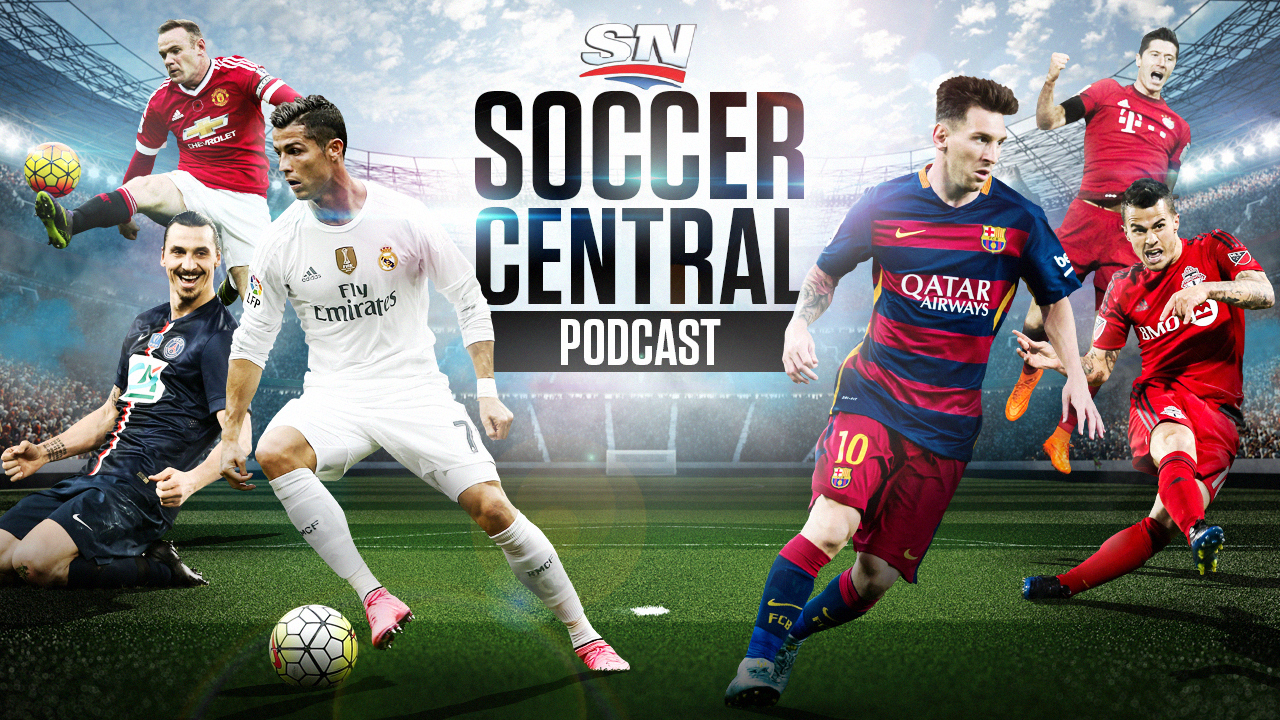 SPORTSNET.CA's Soccer Central podcast, hosted by James Sharman, takes an in-depth look at the beautiful game and offers timely and thoughtful analysis on the sport's biggest issues.
Listen here | iTunes | Subscribe to the podcast
---