TORONTO – It never fails.
Whenever one of Major League Soccer's big international stars is overlooked by his respective national team, those who cover the league, both in the mainstream media and in the blogosphere, circle the wagons.
Foreign managers have never been too shy about downplaying the quality and competitiveness of MLS, citing that as the reason why they won't call up a player for international duty. When they do, reporters and writers, not to mention MLS fans, lose their minds with rage.
The latest chorus of righteous indignation was sung this week when Italy coach Giampiero Ventura didn't select Toronto FC forward Sebastian Giovinco for the Azzurri's upcoming World Cup qualifier against Liechtenstein.
Not only did Ventura snub Giovinco, but he explained, in no uncertain and brutally frank terms, that the reason why he did didn't pick the "Atomic Ant" is because he makes his living in MLS.
"I have done everything to help him but the reality is that he plays in a league that doesn't matter much," Ventura stated.
"And the number of goals he scores is less important because with the quality he has got, he is bound to make a difference in that league. The problem is that if you play in that type of league, and you get used to playing in that type of league, it becomes a problem of mentality."
Ventura isn't the first Italian manager to adopt this anti-MLS philosophy. His predecessor Antonio Conte, now at Chelsea, said he would not consider picking Giovinco or Andrea Pirlo for Italy's Euro 2016 squad because they played in MLS. "We evaluated [Pirlo] and Giovinco," Conte said. "It's normal that if you choose to go and play there then you can pay the consequences in footballing terms."
Ventura's recent rebuke sparked fury in MLS circles, including from Giovinco's agent.
"I was surprised by Ventura's words," Andrea D'Amico told TuttoMercatoWeb.com. "I believe that without knowledge you can't have competence. The national team manager and his staff have the obligation to go and watch all Italian players, no matter which league they play and which country they find themselves."
D'Amico has a valid point. Ventura's snub of Giovinco because he plays in MLS is as arrogant as it is shortsighted— particularly because the Italian manager, by all accounts, doesn't even follow the league.
Ignorance is bliss, as they say, but the fact Ventura would automatically discount Giovinco speaks much more to his shortcomings as a manager than any perceived shortcomings in MLS.
Still, that didn't stop a flood of indignant articles being written about Ventura not picking Giovinco this week, including one published on the league's website. After Wednesday's team practice, a good portion of the media scrums were spent asking Toronto coach Greg Vanney and players for their reaction to the Italian manager's comments.
Every time some international manager mouths off about the quality of MLS, it's the same thing. We pout and stamp our feet in the school playground when something doesn't go our way before running off to tell the teacher on the other kid.
Honestly, it's enough, already. We need to get over our hurt feelings and stop putting so much stock in the opinion of people who don't even know MLS, and, in Ventura's case, are blithely ignorant about the league. His opinion on the relative competitiveness of MLS has absolutely no value, no merit whatsoever. So, what does it matter what he thinks? By responding, we only ascribe a relevance to his views that they clearly don't deserve.
Toronto FC Michael Bradley said it best prior to last season's playoff showdown against the Montreal Impact. One reporter noted that the upcoming fixture would feature Bradley, Sebastian Giovinco, Jozy Altidore and Didier Drogba all on the pitch at the same time. He went on to ask Bradley, who debuted in MLS in 2005 as a teenager before heading off to play in Europe, how far he thought the league has come in light of this unprecedented star power.
Bradley's response?
"There's no doubt the league has made great strides. [But] I also think we're at the point where we don't always need to be talking about the great strides that the league has made," Bradley thoughtfully opined.
In other words, MLS is a quality league—when we start taking it seriously, others will, too. In publicly reminding ourselves about it, we only undermine MLS, and invite doubt.
Simply put, we don't need validation from outsiders such as the current Italian national team manager. Only those who know MLS and play in it are in a position to legitimately evaluate the league.
Ventura is choosing to be willfully ignorant. That's his right, but we don't have to indulge him. If he wants to continue to ignore Giovinco, that's his—and Italy's—loss.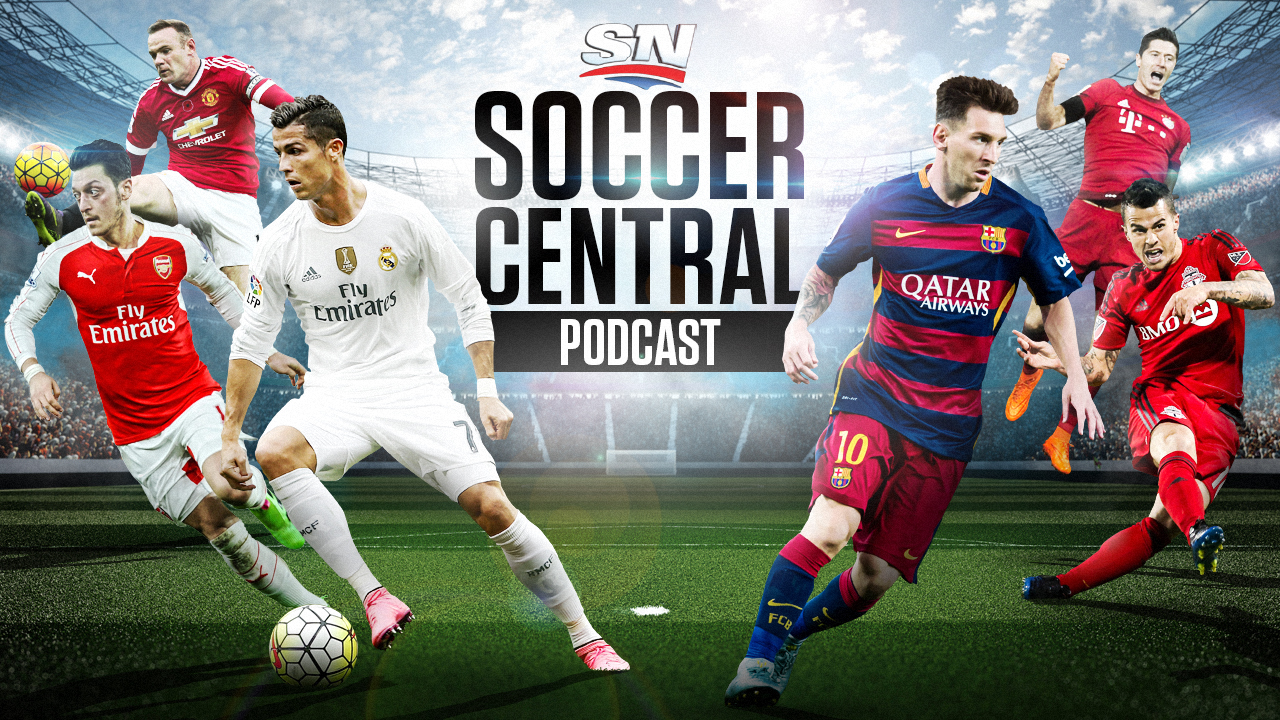 Sportsnet's Soccer Central podcast (featuring James Sharman, Thomas Dobby, Brendan Dunlop and John Molinaro) takes an in-depth look at the beautiful game and offers timely and thoughtful analysis on the sport's biggest issues.
Listen now || iTunes || Podcatchers