TORONTO — This reporter wasn't even allowed to finish the question — do you have any plans to rest Sebastian Giovinco? — before being cut off by Toronto FC coach Greg Vanney.
"I rested him — that was me giving him a rest," Vanney quipped about subbing Giovinco out in the 89th minute of last weekend's 2-0 win over the Montreal Impact. The win propelled TFC to third place in the Eastern Conference with a solid 3-2-2 record and 11 points.
Giovinco scored twice against Montreal to bring his season tally to six, and with two assists he's had a hand in every TFC goal through the first seven games of the campaign — all while playing 629 out of a possible 630 minutes.
It's even more impressive when you consider all seven games have been on the road, in tough environments such as Kansas City, Boston, New York and Denver.
It's been a heavy workload for the Atomic Ant, but Vanney makes no apologies for it, and he doesn't plan on giving him a break anytime soon.
"I have no real intention to rest him. When the time comes [I'll do it], but I don't think it's eight games into the season," Vanney said.
So, no, to answer Sportsnet's query, Vanney doesn't plan to give Giovinco this weekend off or use him off the bench for Sunday's game, despite the long flight to Portland, Oregon, or the fact that the Timbers play on artificial turf.
"I thought about it for a couple of minutes and I figured it would honestly be a wrestling match between he and I to take him off the field. He loves playing these games and he wants to play," Vanney said.
And you know what? Giovinco is totally okay with that.
"I feel great, and as along as I feel great then I see no problem with me continuing to play. In Italy, we say 'a team that plays well shouldn't be changed,' so we should continue this way," Giovinco offered.
Giovinco's attitude hardly comes as a surprise. Remember last year when he played for Italy in a Euro qualifier in Rome, and then hopped on a plane and played for TFC the very next day, just hours after he touched down at Pearson Airport?
Vanney doesn't think he's burning out his star striker early on in the season, but he is taking measures to protect him nonetheless — the Italian is routinely given a rest day in build-up to games, and they carefully monitor him during training sessions.
It also helps that Giovinco conserves his energy during matches, explained Vanney.
"He's very efficient and he does his work at the right times when he knows he can make a difference," he said. "Some players over exert themselves trying to make play all the time even thought they can't impact the game. He's very smart about that," Vanney said.
Givinco's brace in Montreal gave him 28 goals, tying him with Dwayne De Rosario for the club's franchise record in MLS play. It took De Rosario, now retired, 76 games to set the mark while Giovinco did it in 40.
De Rosario is still TFC's all-time leader with 33 goals in all competitions — MLS, the Canadian Championship and CONCACAF Champions League.
Giovinco has 29 goals for TFC in all competitions, but it's only a matter of time before he moves past De Rosario.
"They told me last Sunday that there was this possibility of beating this record. I hope to beat it as soon as possible," Giovinco said.
That might sound arrogant, but there wasn't any cockiness in the Italian's tone when he said it — just a confidence in his ability, and an honest desire to become the club's all-time scorer.
No disrespect to De Rosario intended. None at all.
Against Montreal on the weekend, the Italian opened the scoring in the 40th minute after teammate Jozy Altidore was brought down inside the 18-yard box. Giovinco stepped up to the penalty spot, and nestled his shot just inside the lower left corner, past the outstretched hands of Impact goalkeeper Evan Bush.
Giovinco has scored five times from the penalty spot during his time in Toronto, each time in the lower left corner. Goalkeepers know that's where he's going to put it, and yet they can't stop it.
What's his secret?
"To be honest, I can't reveal how I score my penalties," Giovinco said with a wry smile.
"I don't know why I keep choosing the left corner. To be honest, I just get that feeling. I look at the goalkeeper, and choose my corner and I pick the spot."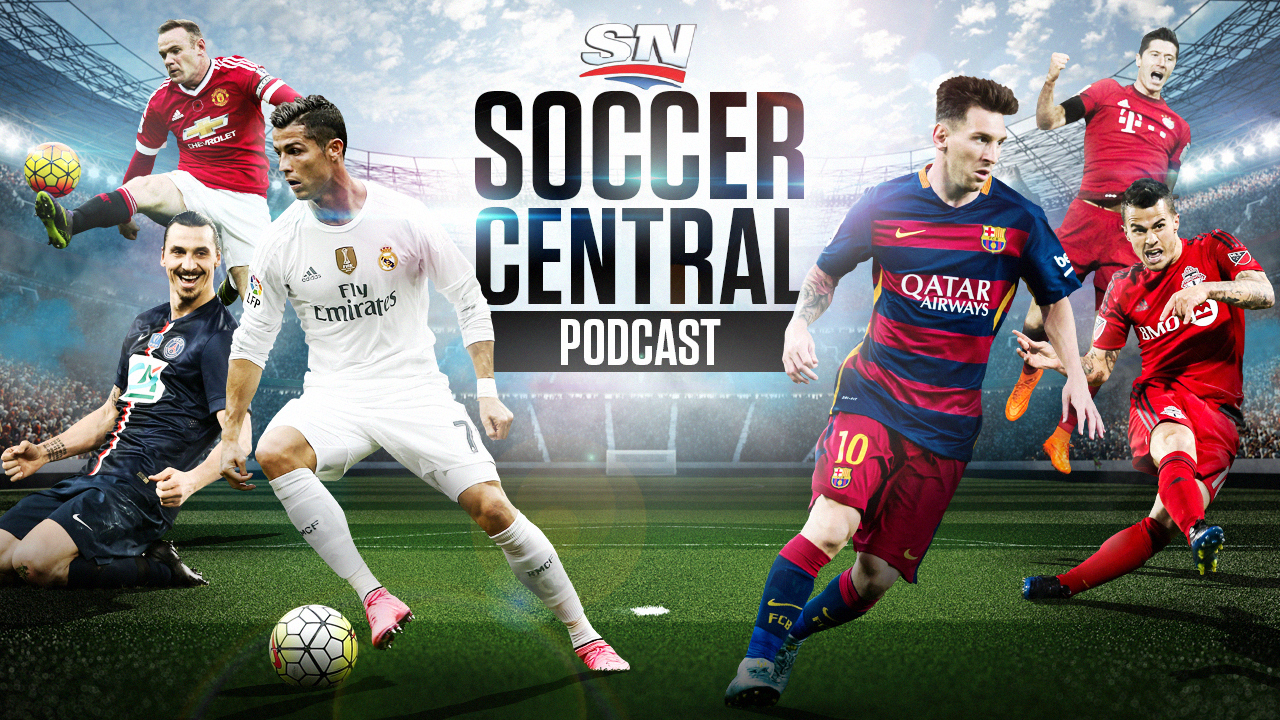 Sportsnet's Soccer Central podcast, hosted by James Sharman, takes an in-depth look at the beautiful game and offers timely and thoughtful analysis on the sport's biggest issues.