Toronto FC was back in training on Wednesday ahead of its road game against the Montreal Impact this weekend.
Here are some news and notes from today's practice at the club's training facility in Downsview.
Giovinco on the mend, will likely play Sunday
Top scorer Sebastian Giovinco took part in full training on Wednesday, and coach Greg Vanney said that the Italian should feature in Sunday's game in Montreal barring any setbacks during this week's training sessions.
Giovinco suffered strains in his quadriceps and adductor during the Reds' 1-0 home loss to the Impact in late August. He has missed Toronto's last five matches, with the team winning just one of those contests (with three draws and one loss).
"Based on him being full in training, as long as everything progresses during the week, then he should be available," Vanney revealed.
If the Italian does play, it would mark the first time since that loss against Montreal in August that Vanney will have all three of his designated players—Giovinco, Michael Bradley and Jozy Altidore—in the line-up at the same time. With two games left in the regular season, and Toronto trying to capture one of the top two spots in the Eastern Conference, the Italian's return could not come at a better time.
"It's good to have them back. That's the importance of these next two games before the playoff start—you reintegrate someone like Seba back into the group, you reintegrate Michael and Jozy back in after a week and a half of being away. Those are big personalities and guys who have big influence on the game," Vanney said.
"For [Giovinco] to get however minutes he can over the next two games before the playoffs start are important for the team, important for him, and important for everyone."
Giovinco has 16 goals and 13 assists in 26 MLS matches this season.
Looking ahead to Sunday
Montreal (11-10-11, 44 points) sits fourth in the Eastern Conference, one spot and five points behind Toronto (13-9-10, 49 points). Montreal is coming off a pair of wins before the international break—at home to San Jose and away to Orlando.
While Montreal is trying to nail down one of the final post-season berths in the East, Toronto is attempting to catch New York City FC and the New York Red Bulls (both on 51 points). The top two teams will get a first-round bye in the playoffs and enjoy homefield advantage in the conference semifinals, so there's plenty of stake for both sides in Sunday's match.
"Any time you have a derby match it's going to have that playoff vibe, especially this late in the season with everything that has to do with the standings and going into the playoffs," TFC defender Steven Beitashour said.
Toronto sports a 6-6-3 all-time record in MLS against Montreal. This is the third and final regular season meeting between these clubs—the Impact won 1-0 in Toronto in the previous meeting in late August. TFC won 2-0 at Stade Saputo in April.
TFC wraps up the regular season at home on Oct. 23 vs. the Chicago Fire.
Players coming back from international duty
Five TFC players are expected to return to training later this week after being on international duty.
Tosaint Ricketts, Jordan Hamilton, and Jonathan Osorio were away with Canada (who beat Mauritania and lost to Morocco in Marrakesh), while Americans Bradley and Altidore, and Panama's Armando Cooper spent the majority of the MLS bye week with their national teams.
All came out of their exhibition games without any injury concerns, and should be fully fit for Sunday.
"I'm happy that everyone got out in one piece. The priority for me as a coach was that—that guys who played a lot of minutes, hopefully they get back and recover as best as they can. We'll modify [their training] over the next couple of days so that they can recover, and that they're healthy and in a good mindset to start the stretch run here," Vanney stated.
Injury updates
Jay Chapman is back in full training and will be available for Sunday's game. The Canadian midfielder missed the last six matches due to an MCL tear.
Fellow Canadian Will Johnson (MCL sprain) is questionable for the trip to Montreal. The veteran midfielder missed the team's last MLS game, a 2-1 loss at home to D.C. United on Oct. 1. Johnson worked out on his own, and was not involved in full training on Wednesday.
Canadian defender Ashtone Morgan remains out long-term with a stress fracture in his foot.
Irwin: Trump's lewd comments not locker room talk
TFC goalkeeper Clint Irwin is politically engaged, and he has been keeping close tabs on the U.S. presidential election race being contested by Republican and Democrat nominees Donald Trump and Hillary Clinton. Irwin, a native of North Carolina, routinely shares his views on U.S. politics on Twitter, most recently during Sunday evening's presidential debate.
Trump, the Republican candidate, landed in hot water last Friday when video resurfaced of him from 2005 when he was talking about women in a lewd and vulgar fashion, including boasting about being able to get away with sexually assaulting women.
In the aftermath of the video being leaked to the Washington Post newspaper, Trump apologized for his comments, but he also downplayed them, saying it was simply "locker room talk." Irwin disagreed with Trump's characterization, and resented the Republican nominee's claim that such sexually explicit talk is common place in locker rooms among athletes.
"It's ridiculous. Every athlete who heard that was shocked because that's not what you hear on a daily basis. I walked into the locker room today and what I heard was [talk about] fantasy football, who got who off the waiver wire, [and] we have a meeting after training—we just don't talk about that stuff," Irwin stated.
"It's almost offensive to us athletes to paint us as people who would use those words and disrespect women like that."
Check back with Sportsnet.ca tomorrow for my feature story on Clement Simonin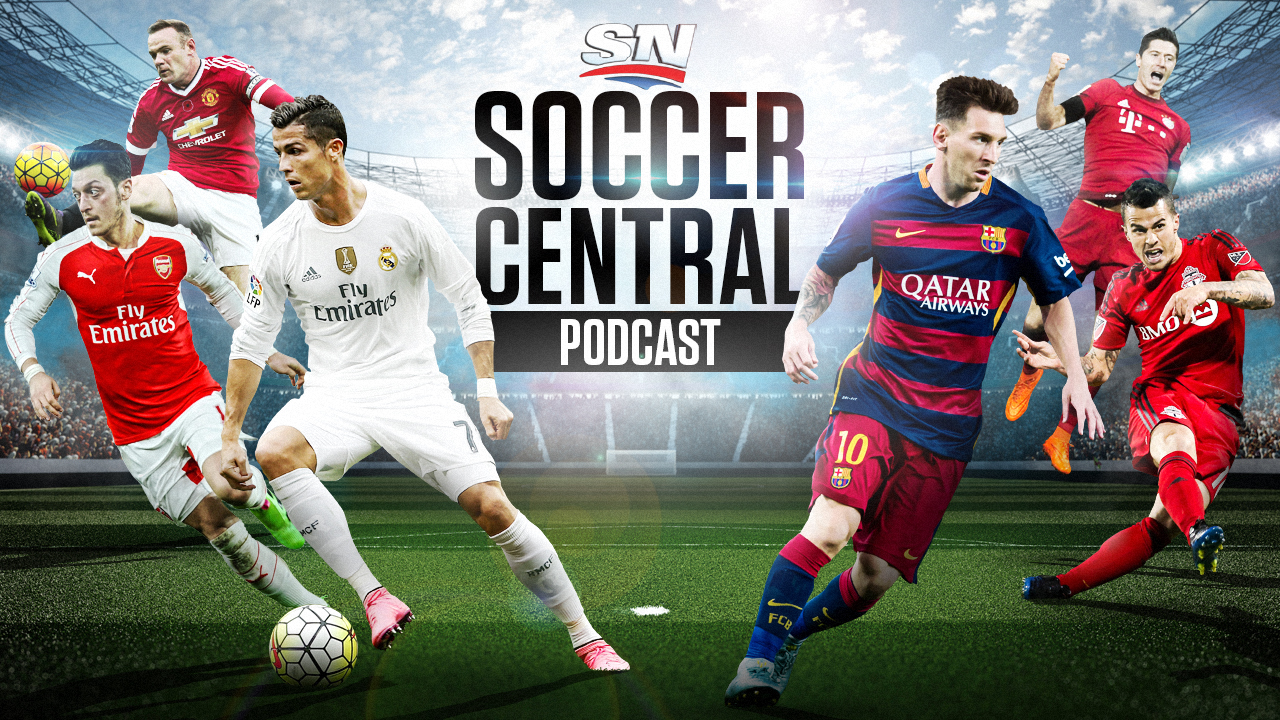 Sportsnet's Soccer Central podcast (featuring James Sharman, Thomas Dobby, Brendan Dunlop and John Molinaro) takes an in-depth look at the beautiful game and offers timely and thoughtful analysis on the sport's biggest issues.
Listen now || iTunes || Podcatchers