TORONTO – Rest easy, Toronto FC fans. Sebastian Giovinco is not going anywhere.
Giovinco has been the focus of transfer speculation in recent weeks, with his agent Andrea D'Amico publically stating that clubs from the Chinese Super League were interested in the Italian forward. But even though the CSL's transfer window doesn't close until next week, TFC president Bill Manning maintains Giovinco will not be sold off and that he's staying put in Major League Soccer.
Addressing season ticket holders during a breakfast meeting at a downtown restaurant on Friday, Manning classified the talk of Giovinco potentially going to China as "rubbish" and "a fabrication." Speaking later with reporters, Manning admitted that while there was some interest in Giovinco from the CSL, Toronto FC never received any kind of formal transfer offer—there was a little smoke, but no fire.
"There were agents involved, and the hard part is you don't know what's real and what's not, so you get a lot of talk. But we never got an official offer from a club. At the end of the day, there was smoke but there was nothing to it," Manning claimed.
Manning went on to stress that Giovinco, who is entering the third year of a five-year contract, is committed to stay in Toronto.
"[Giovinco] has clearly indicated he doesn't want to go," Manning stated.
TFC's president said he honestly didn't know if Giovinco's agent received an actual transfer offer from any Chinese club, or if he was just trying to drum up interest in his client.
"Our positon all along was we need an official offer from an official club, and we never got it," Manning affirmed.
So, if Giovinco doesn't want to go to China, it raises the question why D'Amico publically raised the possibility in the first place?
"I'm not the one to ask that question. … Some people like to talk. At the end of the day, there is a business out there for agents to drum up business," Manning stated.
He later added: "It's not uncommon for agents to broker deals with other agents. I think that's what was happening here."
General manager Tim Bezbatchenko echoed Manning's sentiments, saying "that's just the global game," and that the relationship between TFC and Giovinco's agent has not soured over this.
"Would I prefer that he doesn't speak in public? Yeah. But I can only control so many things, and I'm not going to worry about those things day to day," Bezbatchenko said.
Manning insisted that this Giovinco-China saga won't be a distraction for the club going forward.
Toronto FC opens the 2017 MLS regular season on March 4, away to Real Salt Lake.
TFC unveils new jersey
Toronto FC unveiled its new home jersey during Friday morning's breakfast meeting.
This will be the main home jersey for the upcoming season:
Manning said the team will also wear a white jersey, similar to last year's version, for away games. They'll also wear the new red jersey on the road for seven or eight games, Manning confirmed. There is no third jersey for this season.
TFC also announced a new long-term deal with BMO to continue serving as the club's kit sponsor. BMO will sponsor all of TFC's training and travel gear, and the sponsorship deal extends to TFC II (the USL farm club) and TFC III (the youth academy team).
Unfinished business for the Reds
During his speech to season ticket holders, Manning referenced last season's heartbreaking loss to Seattle in the MLS Cup at BMO Field when the Sounders beat the Reds in a penalty shootout.
He went so far as to opine that despite the result, Toronto was the better team in the final, and said that TFC has unfinished business this year—that this idea of "unfinished business" has become a theme for the upcoming MLS campaign.
"You'll hear it from the players… You come together with success, but sometimes in losing you come together, too. This group all experienced that devastating loss, and I think it's brought them together with that little bit extra bit of determination. It's something that's definitely throughout the locker-room," Manning said.
Bezbatchenko admitted that he feels as though "something was taken from us" when TFC lost to Seattle, but conceded that the Sounders "played well enough to win, and that's really all that matters."
"Certainly, the players are using that as motivation, but we're not dwelling on it. It's a mantra, but we need to be who we are, and understand our identity every day and build on that. We have a good enough squad, a deep enough roster, and just through our play and our intrinsic motivation we feel can do great things this year," Bezbatchenko explained.
He also said that TFC is not taking anything for granted in 2017—that he expects a tough time of it in the Eastern Conference and in the race for the Supporters' Shield.
"It's going to be a challenging year and you just can't expect just because we got to MLS Cup last year that we've deserve anything," Bezbatchenko warned.
Bez loves Oduro's smack talk
Montreal forward Dominic Oduro caused a bit of a stir earlier this week when he took a jab at TFC, who traded the Ghanaian to the Impact in 2015.
"Listen, I always say you never have to be hostile to your other teams," Oduro told the Canadian Press. "You never know what will happen. MLS is all about business sometimes.
"But it would be nice to play against them, just for the rivalry of it. And also for the fact that, regardless of the fact that they won the Eastern Conference, I think we are still the better team."
TFC beat the Impact in a two-leg playoff to advance to the MLS Cup.
Asked about the speedy forward's comments, Bezbatchenko had a good chuckle about it.
"I love it. It's what rivalries are all about. Sometimes people talk smack, and that's okay," TFC's GM said.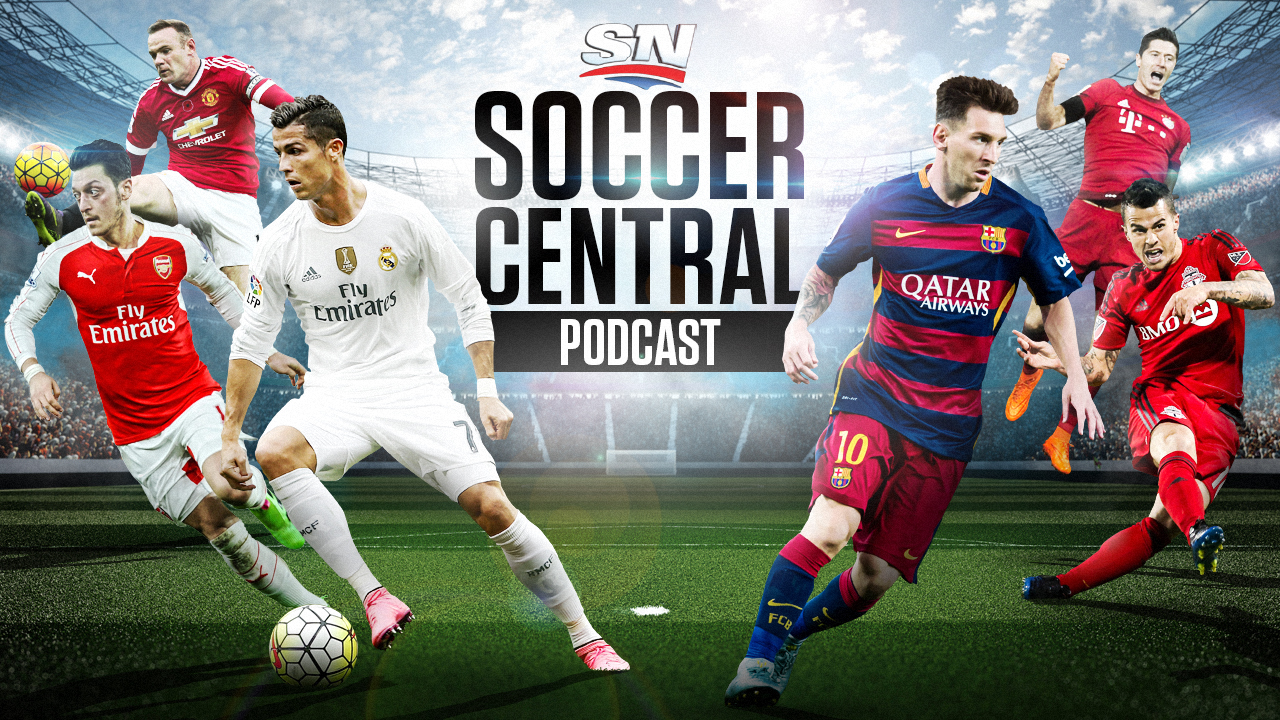 Sportsnet's Soccer Central podcast (featuring James Sharman, Thomas Dobby, Brendan Dunlop and John Molinaro) takes an in-depth look at the beautiful game and offers timely and thoughtful analysis on the sport's biggest issues.
Listen now || iTunes || Podcatchers