The funny thing about football being a team sport is that so often it's talked about in unapologetically individual terms.
The big individual awards such as the Ballon d'Or certainly impose this kind of thinking, asserting the idea that a player exists separately from the team they operate in. But it runs deeper than that. Goals are discussed as individual successes, and so often celebrated as such. Man of the Match awards are granted after every game, even where a team has performed outstandingly as a unit, above and beyond any one player within that unit. And how are true group successes described and defined? As the successes of a manager: paradoxically emphasizing the individual even while attempting to emphasize the collective.
One of the most counter-intuitive spin-offs from this passively-constructed mentality is that in the end we struggle to see the role of teams at all, and as a result we often, somewhat bizarrely, manage to miss their impact on individual players. Specifically, what's happened is that we've reached the point where an individual player can have their "legacy" measured—by some people—based on their team-based trophy haul, and this is a totally incoherent thing to do, because as we all know team trophies are collective achievements, not individual ones.
One player cannot, single-handedly, control the destiny of his team all of the time, unless perhaps they are Cristiano Ronaldo and yet this logic is passed over.
If you see where I'm going with this then you'll see that one of the biggest losers from this way of thinking is currently set to be Manchester City's Sergio Aguero. Undoubtedly one of the best strikers in the world over the past five years, he has nevertheless performed in a team that has regularly underachieved, particularly in European football, and if we fail to see the role of his team in his lack of Champions League medals then his brilliance is mildly undermined, and that's completely unfair.
Have a look at the details. Aguero has never personally underachieved in Europe. His record is miles better than the generic quality-marker of a goal every other game (21 goals in 35 games for City), and he's scored a constant stream of important goals for his team, even as it has so often failed to come to grips with how you "do" the Champions League. A game-winning hat trick against Bayern Munich last season, anyone?
Ultimately, nothing better demonstrates the precise disconnection between Aguero's individual efforts and the collective efforts of his team than the fact that his worst statistical effort for City has come this season (two goals in seven Champions League games), when his team has just come out with by far its best performance in reaching the semifinals. Repeat after me: he is clearly not the defining factor in this team's destiny.
And yet still we all know how it goes. If nothing changes between now and the end of his career, one of the most ingenious goal-scorers of football's billionaire-backer-phase will look a little smalltime in anything, but a highly thorough analysis of his career because of the team he happened to play for and the time he happened to play for it. It's as painstakingly simple as that.
It's also a disheartening reality, and unfortunately there's only one realistic hope of a solution—of any kind of reasonable readjustment—and I'm here to tell you that the beginnings of it will have to take place this Tuesday. Though it makes no sense at all, and should not be encouraged, for Aguero's legacy to receive the boost his talent merits, Manchester City needs to beat Real Madrid in their upcoming Champions League semifinal, and then it probably needs to win in the final too.
This state of affairs should not in any way be the case for a centre forward who can score from positions no one else has even thought of, but it feels as though it is indeed the case in the eyes of a decent chunk of people. Team trophies are used to measure individuals because of our collective failure to really grasp the role of collective endeavour in our analysis, and Aguero is the innocent victim beneath it all. Happy now, are we?
There is but one consolation for our man Aguero, and it is this: at least he does get to play in a Champions League semifinal, because if you think about it that was in no way inevitable before the moment it actually went happened.
As such, in a slightly wonky career in which his achievements and sporting opportunities won't necessarily end up matching his talents (though of course two Premier League titles are not nothing), a chance to play in the prestige rounds of the world's most prestigious football tournament may not lead to him being judged fairly, but it is nevertheless a moment that a player such as Aguero surely deserves. And surely won't take for granted, even if everyone else does.
I mean, Aguero probably won't be thinking about how this game and this semifinal against Real Madrid will affect his "legacy" in the eyes of people who can't see the role of teams in a team sport—he'll probably be thinking how great it is to get to play in this game and this semifinal against Real Madrid. And that would probably be the right way of looking at it, to be fair; however much the bizarre, individual-based analysis of his career depends on how it plays out.
After all, just because we're all getting it wrong, doesn't mean Sergio Aguero has to.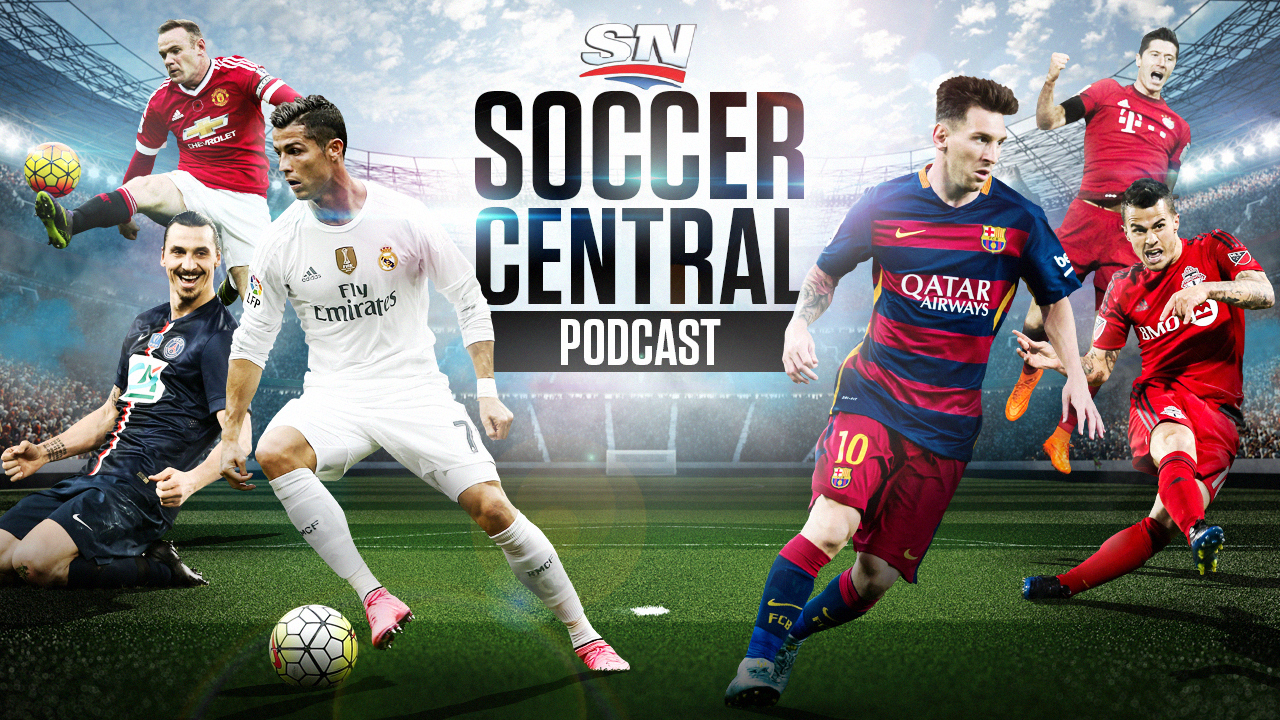 Sportsnet's Soccer Central podcast, hosted by James Sharman, takes an in-depth look at the beautiful game and offers timely and thoughtful analysis on the sport's biggest issues.
Listen now | iTunes | Podcatchers