VANCOUVER—Asked whether he's aware that right fullback was something of a sore spot for the Vancouver Whitecaps last year and Sheanon Williams flashes a polite smile.
Williams, a 26-year-old whom the Whitecaps acquired via trade from the Houston Dynamo in December, arrived in Vancouver intent on providing some stability where none was found last year. After the Whitecaps sent Steven Beitashour to Toronto FC prior to last season, their 2016 Major League Soccer campaign featured a mix of Fraser Aird and Jordan Smith in the position, both of whom struggled and are no longer with the team.
"I knew coming in that right back was an issue here," Williams told Sportsnet during the team's first day of camp in Vancouver. "It doesn't really put pressure on me. I've been around the league. This is my eighth season, and I was brought in to try to help, and try to lock that down, so that's what I'm gonna do."
[relatedlinks]
Williams "had a little bit of an inkling" that he might be dealt from Houston, the second MLS club he'd represented after starting out in Philadelphia. The Boston native has the gracious manner of your typical professional athlete—that is, he'd rather not talk about anything too controversial.
"Listen, I'm just excited to be here," he said when asked about the tough season the Dynamo endured last year (the team underwent upheaval when coach Owen Coyle departed in May and finished the season at the bottom of the Western Conference with a record of 7-14-13).
Houston had a rough go of things in 2016, but then again, so did the Whitecaps, who finished eighth in the West with a record of 10-15-9.
The Whitecaps allowed 52 goals last year, good for second-worst in the West behind the Portland Timbers, who allowed 53 (though the Timbers did finish above Vancouver in the standings with a record of 12-14-8). Vancouver's once-lauded defence often looked disjointed, and over the summer, central defender David Edgar was brought on in the hopes that he would be the vocal on-field presence the team needed to help organize the back line. With Edgar injured as a result of a hit-and-run last month and out until September, it's natural to wonder just who will step in and take on that leadership presence now.
[sidebar]
Williams, who has 192 MLS appearances under his belt, is viewed as a workmanlike right fullback with the ability to go forward.
"I'm someone that likes to work hard," he said when asked to describe what fans in Vancouver should expect of him.
The goal, he said, is to make an impact on the back line—to "hopefully turn this defence into one of the best." That, plus making the playoffs this year.
"I'm excited to be on a team that's headed in the right direction," he said. "I think last year was a tough year for the team, and I hope that we can turn that around and get back to where we need to be."
His transition north of the border has been helped by a number of Whitecaps who happen to be former teammates: Jordan Harvey, Andrew Jacobson and Giles Barnes. Barnes, who was traded from Houston to Vancouver last summer and who has been surrounded by rumours of a potential transfer to Blackburn Rovers (now managed by Coyle), had spent the most time with Williams over the course of his first few days in the city.
"It's always been one of my favourite cities to visit," Williams explained. "The team's always been tough to play against, and coach Robbo does a good job with the guys here. I'm excited to be a part of that and to be a part of it for a lot of years."
While Williams insists he feels no pressure, that's not to say that he'll be able to rest easy. With the seventh overall pick in this year's MLS SuperDraft, Vancouver selected right fullback Jake Nerwinski, a six-foot, 22-year-old out of the University of Connecticut. The New Jersey native, who is still unsigned, somehow came off both excited and relaxed during Vancouver's first day of camp, and he got the start during the team's first pre-season friendly in Wales on Friday, a 1–0 loss to Cardiff City FC's U-23 squad. Williams sat out with what was described as a "small injury."
Still, pressure or not, Williams's excitement for a chance at a fresh start with a new team was obvious in his first day in Vancouver.
"I'm excited to be alongside some other great defenders that we have on the roster right now," he said. "I think it's gonna be great.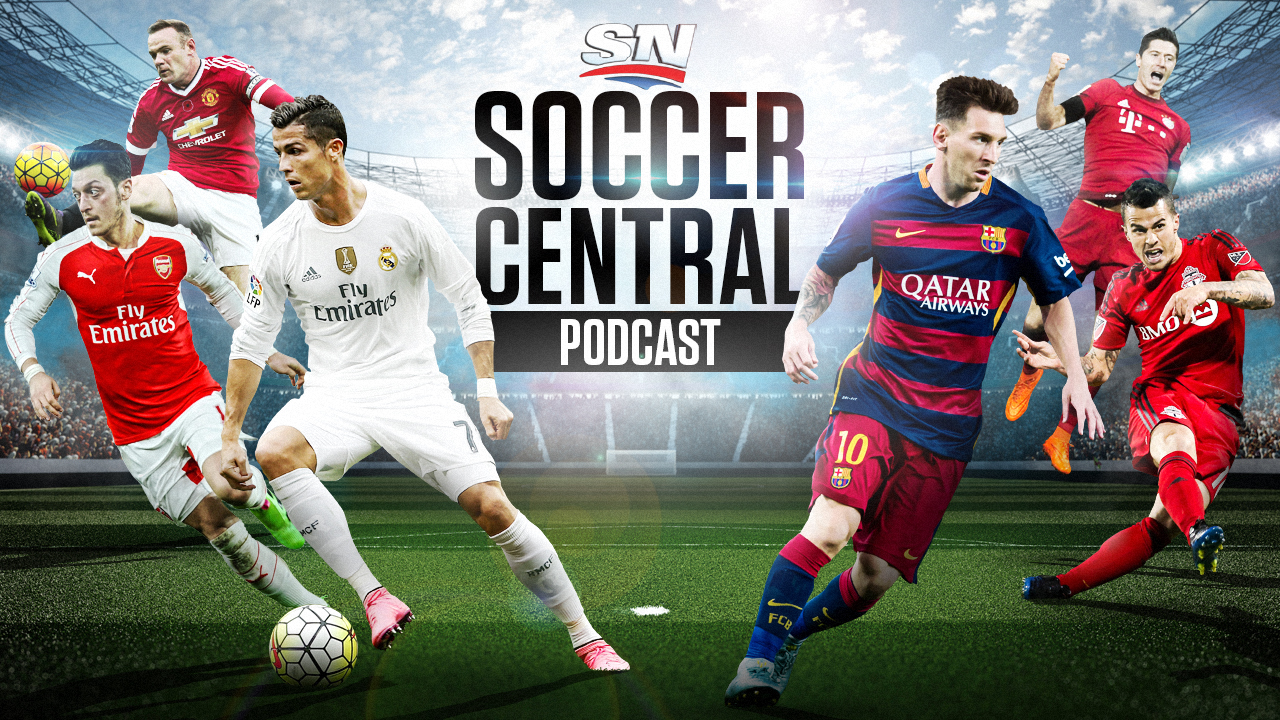 Sportsnet's Soccer Central podcast (featuring James Sharman, Thomas Dobby, Brendan Dunlop and John Molinaro) takes an in-depth look at the beautiful game and offers timely and thoughtful analysis on the sport's biggest issues.
Listen now || iTunes || Podcatchers