Veteran Christine Sinclair headlines a Canadian women's team roster injected with a fair bit of youth for a pair of friendlies against Brazil in June.
Sinclair, Canada's all-time leading scorer with 162 goals in 241 international appearances, is one of five players over the age of 30 on coach John Herdman's 20-woman team. The 32-year-old forward is joined by defenders Rhian Wilkinson and Josee Belanger, midfielder Diana Matheson, and forward Melissa Tancredi.
But there are also a number of young prospects on this side, including Jessie Fleming (18), Deanne Rose (17), and Gabrielle Carle (17). In total, there are 11 players on this side who are 23 years old or younger.
The average age of the team is 25.2.
Canada, ranked 10th in the world, hosts No. 8 Brazil at Toronto's BMO Field on Saturday. The teams meet again at Ottawa's TD Place on June 7.
These games, as well as a July friendly between Canada and France in Auxerre, are being used Herdman as preparation for this summer's Olympics in Rio.
"Playing against Brazil is a true tier one test," Herdman said in a media release. "Their attacking style and prowess is something we are going to have to be able to cope with defensively, but at the same time, as a group we have to find a way to win against a team that will be one of the favourites to medal in Brazil this summer."
This is the exact same roster that Herdman used for a friendly against the Netherlands last month, a 2-1 win for the Reds in Eindhoven, with one addition: third-string goalkeeper Kailen Sheridan.
A number of players who were on last year's World Cup team have still not been recalled by Herdman, most notably Kaylyn Kyle, Lauren Sesselmann, Carmelina Moscato, Jonelle Filigno and Adriana Leon.
Herdman told reporters during a Monday afternoon conference call that players who were at the World Cup and did not make this squad have a slim chance of being name to the Olympic team.
Stephanie Labbe has taken over from the injured Erin McLeod as Canada's No. 1 goalkeeper.
Herdman will have to trim his roster from 20 to 18 players for the Olympic tournament.
Canada sports a 5-6-5 record vs. Brazil since 1996. The Reds won the last meeting, 2-1 in the Algarve Cup final in Portugal in March.
CANADA'S ROSTER
Goalkeepers: Stephanie Labbe, Edmonton, Washington Spirit (NWSL); Sabrina D'Angelo, Welland, Ont., Western New York Flash (NWSL); Kailen Sheridan, Whitby, Ont., Clemson University.
Defenders: Kadeisha Buchanan, Brampton, Ont., West Virginia University; Rebecca Quinn, Toronto, Duke University; Shelina Zadorsky, London, Ont.; Washington Spirit (NWSL); Josee Belanger, Coaticook, Que., Orlando Pride (NWSL); Allysha Chapman, Courtice, Ont., Houston Dash (NWSL); Rhian Wilkinson, Baie-d'Urfe, Que., unattached.
Midfielders: Jessie Fleming, London, Ont., London NorWest Optimist SC; Ashley Lawrence, Caledon, Ont.; West Virginia University; Diana Matheson, Oakville, Ont., Washington Spirit (NWSL); Deanne Rose, Alliston, Ont.; Scarborough GS United; Sophie Schmidt, Abbotsford, B.C., FFC Frankfurt (Germany); Desiree Scott, Winnipeg, FC Kansas City (NWSL).
Forwards: Janine Beckie, Highlands Ranch, Colo.; Houston Dash (NWSL); Gabrielle Carle, Levis, Que, Dynamo Quebec; Nichelle Prince, Ajax, Ont., Ohio State University; Christine Sinclair (capt.), Burnaby, B.C., Portland Thorns FC (NWSL); Melissa Tancredi, Ancaster, Ont., KIF Orebro (Sweden).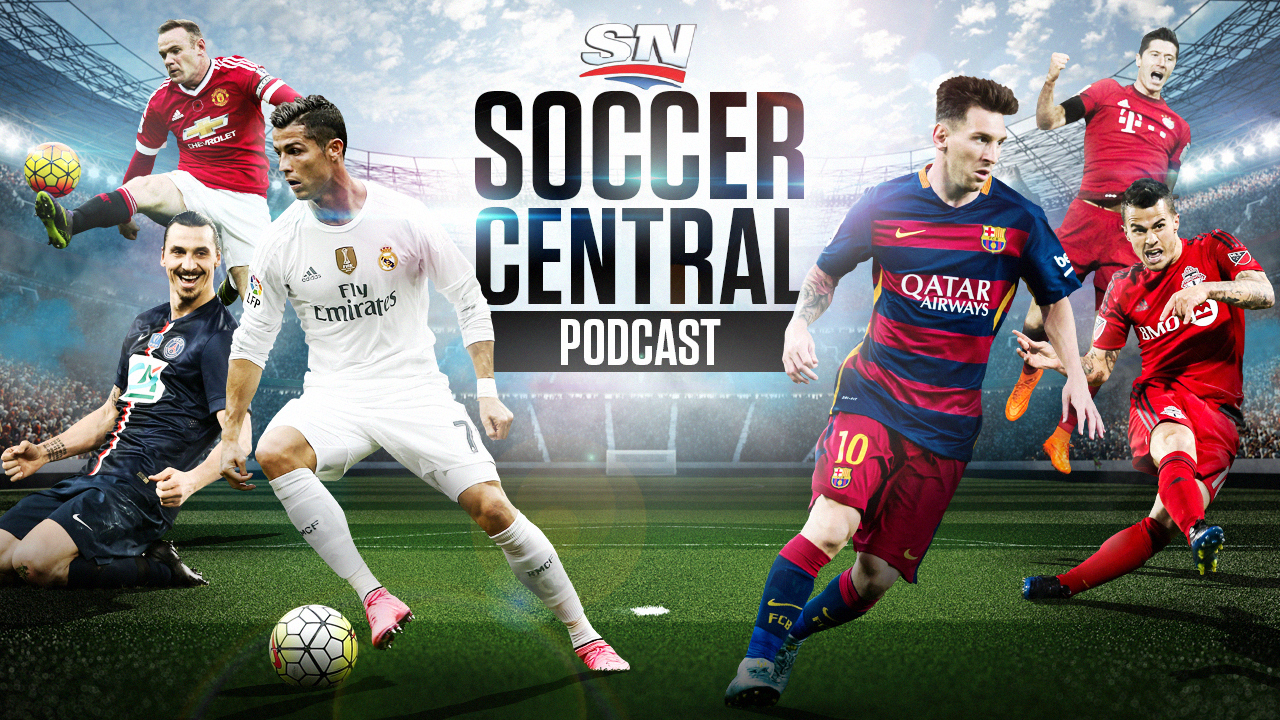 Sportsnet's Soccer Central podcast (featuring Thomas Dobby, Brendan Dunlop, John Molinaro and James Sharman) takes an in-depth look at the beautiful game and offers timely and thoughtful analysis on the sport's biggest issues.