The reigning European champions have owned this tournament since 2008. However, Spain's successful generation has now aged and is slowly being replaced by a new crop of exciting talent. With a strong balance of youth and experience, the Spaniards are hoping to secure a treble of Euro titles.
ROSTER
Goalkeepers: Iker Casillas (FC Porto), David de Gea (Manchester United), Sergio Rico (Sevilla).
Defenders: Marc Bartra (Barcelona), Juanfran Torres (Atletico Madrid), Sergio Ramos (Real Madrid), Jordi Alba (Barcelona), Gerard Pique (Barcelona), Cesar Azpilicueta (Chelsea).
Midfielders: Sergio Busquets (Barcelona), Mikel San Jose (Athletic Bilbao), Francisco "Isco" Alarcon (Real Madrid), Cesc Fabregas (Chelsea), David Silva (Manchester City), Thiago Alcantara (Bayern Munich), Jorge "Koke" Resurreccion (Atletico Madrid), Bruno Soriano (Villarreal), Andres Iniesta (Barcelona), Pedro Rodriguez (Chelsea).
Forwards: Alvaro Morata (Juventus), Aritz Aduriz (Athletic Bilbao), Manuel "Nolito" Agudo (Celta Vigo), Lucas Vazquez (Real Madrid).
COACH
The experienced Vicente del Bosque will be gunning for this third title with Spain. The former Real Madrid manager has enjoyed tremendous success with the national team, apart from the disastrous 2014 World Cup campaign. Del Bosque has lost just 14 times in 108 games in charge of La Roja.
POSSIBLE FORMATION
4-3-3 – (GK) De Gea – (D) Alba, Ramos, Pique, Juanfran – (M) Busquets, Fabregas, Iniesta – (F) Silva, Morata, Pedro
---
MORE ON EURO 2016: Sportsnet has you covered with in-depth coverage of Euro 2016 in France, which runs from June 10 to July 10.
• Match schedule || Group standings || Live scoreboard || Roster lists
• Profiles: All 24 teams || History of Euro || Top 10 moments in Euro history
---
GROUP D SCHEDULE
June 13: vs. Czech Republic in Toulouse
June 17: vs. Turkey in Nice
June 21: vs. Croatia in Bordeaux
HOW THEY QUALIFIED
Spain experienced a few rough patches during qualifying, but ultimately topped Group C with 27 points. Its only blemish was a 2-1 loss away to Slovakia in its second match.
TEAM STRENGTHS
Spain has depth in practically every position. The projected starting XI includes Sergio Busquets, Cesc Fabregas and Andres Iniesta. However, Del Bosque still has the likes of Thiago, Koke and Bruno Soriano, who was fantastic with Villarreal this past season. The Spanish have a deep enough squad with tactical flexibility to make another deep run at Euro 2016.
TEAM WEAKNESSES
Centre forward might be the only weak spot. However, even with just two out-and-out strikers in Alvaro Morata and Aritz Aduriz, Spain still has a pair of lethal finishers who offer unique traits. Aduriz is a magnificent header of the ball and is a commanding presence. Morata can drop deep, make cunning runs and pop up from out of nowhere. If one gets injured or suspended and the team is in need of a goal, that is when this could become troublesome.
PLAYERS TO WATCH
David de Gea: For the first time in more than a decade, Spain will start a tournament without Iker Casillas as its No. 1 goalkeeper. De Gea has become one of the world's top goalkeepers and has finally earned his chance to backstop his national team. He has been excellent for Manchester United over the past few seasons and will surely make clutch saves when called upon at Euro 2016.
Sergio Busquets: The Barcelona midfielder has been the difference between his teams winning and losing. When Busquets is covered tightly and is under pressure, Barca and Spain usually struggle. If he is given space and is breaking up any potential danger in his own third, both sides end up succeeding.
Alvaro Morata: Morata was rotated in and out of Juventus' starting XI this past season. He still started 22 games in all competitions, but scored just nine goals. However, with quality service around him and consistent playing time, the ex-Real Madrid forward can easily regain his form.
BURNING QUESTION?
Will Del Bosque's loyalty come back to haunt Spain? The Spanish tactician has been known to be incredibly devoted to certain players. He stuck by Fernando Torres, even when he was going through a rough patch at Chelsea. He will likely start Pedro, Fabregas and David Silva despite their struggles (injury or otherwise) with their respective clubs. There are several options off the bench, such as Nolito, Koke and Thiago, but it will be intriguing to see if the 65-year-old pulls the trigger.
PROSPECTS IN FRANCE
Spain should be favoured to win the tournament based on their history and the depth within the squad. Only Del Bosque's stubbornness and a rash of injuries can prevent La Roja from claiming a third straight European title.
HAVE YOUR SAY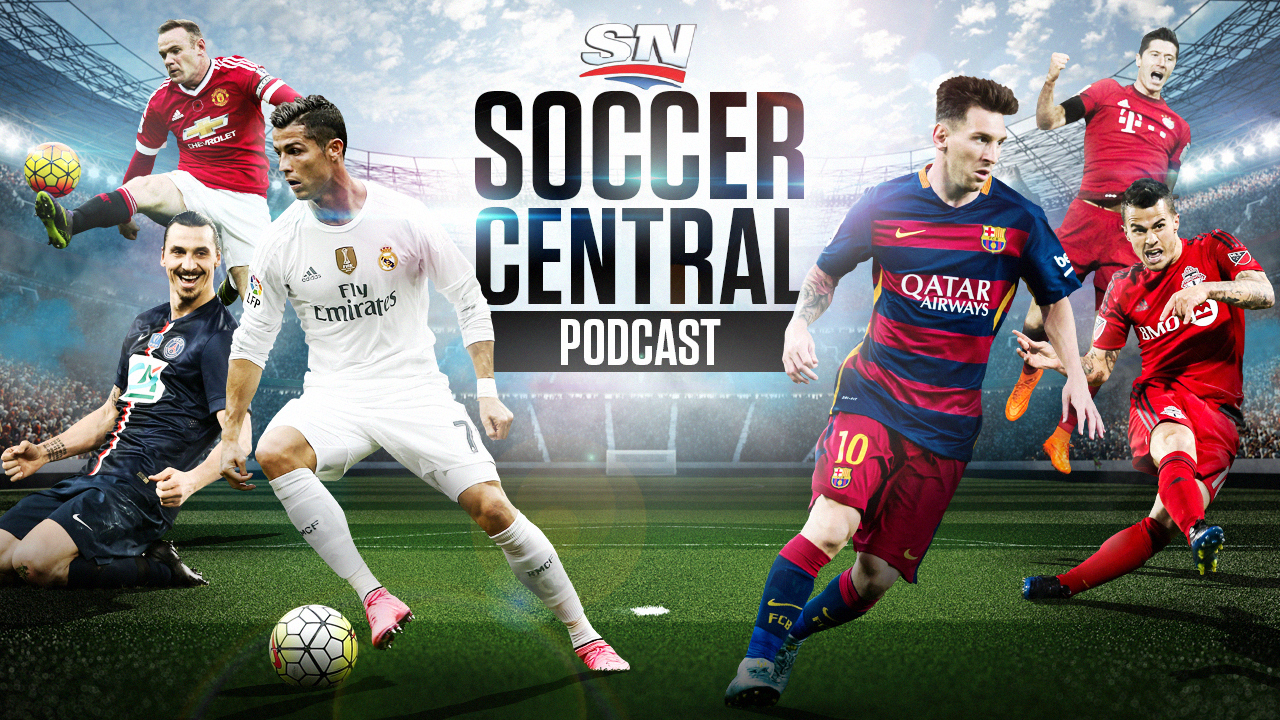 Sportsnet's Soccer Central podcast (featuring Thomas Dobby, Brendan Dunlop, John Molinaro and James Sharman) takes an in-depth look at the beautiful game and offers timely and thoughtful analysis on the sport's biggest issues.