TORONTO — They're known as the "Class of 92," a group of six players who came up through the youth system ranks and played together for one of the biggest soccer clubs in the world.
David Beckham, Nicky Butt, Ryan Giggs and Gary Neville helped Manchester United's reserve and academy team win the 1992 FA Youth Cup, while Paul Scholes was an FA Youth Cup finalist in 1993 and Phil Neville—Gary's younger brother—captained the side to the 1995 FA Youth Cup. All six eventually became key starters for Manchester United, and starred for the Red Devils during their historic treble-winning season in 1998-99.
Manchester United's "Class of '92" is routinely held up as an example of what teams can achieve when they invest in player development. A group of players like the "Class of '92" is what Toronto FC general manager Tim Bezbatchenko hopes TFC 2 can one day yield.
"If we can create a class like Man United with Beckham, Giggs, Scholes, Butt and the Neville brothers, if we can develop a group of guys like that coming together and playing regularly for Toronto FC, they can lead this franchise for 10 to 15 years. That for me is the ultimate goal. That would be the ultimate success of TFC 2," Bezbatchenko told Sportsnet during a one-on-one chat.
For those of you who don't know, TFC 2 is the reserve and minor league affiliate of Toronto FC. Founded in 2014, it competes in the United Soccer League, two tiers below Major League Soccer, and plays its home games at the Ontario Soccer Centre just outside of Toronto.
You can think of TFC 2 as Toronto FC's farm team—a place where young players hone their skills and gain valuable experience. Canadian defender Skylar Thomas is typical of the kinds of players on TFC 2—selected in last year's SuperDraft, he signed with the USL side because he wasn't ready to play in MLS and needed more time to develop. TFC 2 also features former youth team players (like Canadian Luca Uccello), and current academy products who routinely get called up.
Alongside the construction of Toronto FC's multi-million dollar training facility in Downsview Park, the formation of TFC 2 is "the most important event toward building [Toronto FC into] a sustainable, successful franchise in the long term," according to Bezbatchenko.
"TFC 2 fills in the gap between the youth academy and the first team by creating a professional environment for our young players to cut their teeth and learn what it takes to compete at a higher level," Toronto's GM explained.
In essence, TFC 2 provides a pathway for members of the youth academy, draft picks and other prospects within Toronto FC's developmental system to one day, hopefully, graduate and sign with the MLS club.
In 2014, Toronto FC entered a developmental partnership deal with the Wilmington Hammerheads of the USL that saw the MLS side send players down to the North Carolina-based club to gain experience. It was a fruitful relationship, but it was scraped after only one season when Toronto FC decided to launch its own USL franchise.
Other cities were considered—including Hamilton, Kitchener and London—but the decision to put the team in Toronto just made sense, as it allowed TFC 2 to train alongside the senior team at the Kia Training Ground and make the entire developmental process far more integrated.
There have been a few success stories, including Canadian forward Mo Babouli, who started out in the youth academy before signing his first professional contract with TFC 2 in 2015. Babouli, 23, did so well in the USL last year that he was invited to Toronto FC's pre-season camp and eventually earned a contract with the senior team prior to the 2016 MLS campaign.
Canadian midfielder Jay Chapman signed with Toronto FC in 2015 and spent most of the year on loan at TFC 2. He made 10 MLS appearances last season, but this year the 22-year-old has seen far more playing time, and has established himself as one of the league's up-and-coming stars.
"It was essential for my development as a player. Just getting the minutes early on in my young career, it was huge for me in terms of building confidence, and getting my touches right, and learning as much about the professional game in terms of tactics. I'm very thankful for my time at TFC 2," Chapman said.
Likewise, Canadian forward Jordan Hamilton, 20, has enjoyed a bit of a breakout season in 2016 with Toronto FC after spending the majority of last year on loan at TFC 2.
"Even though I didn't have the most success down there in terms of scoring goals, I really developed a mental toughness and work rate that's required for the first team," Hamilton offered.
Attacking midfielder Raheem Edwards is another promising Canadian prospect. Edwards started in the youth academy and signed a pro contract with TFC 2 in 2015. This year, he featured for the senior team in the Canadian Club Championship, and he even played in one MLS game on an emergency basis. With natural quickness and athleticism, and a deft touch on the ball, Edwards, 21, could be the next TFC 2 player to graduate to the senior team.
"I had to grow up quick when I first joined TFC 2 because I didn't know what it meant to be a professional. There was a steep learning curve in terms of everything in takes to be a professional: being on time, dressing properly, diet. It's a complete program at TFC 2 in that they teach you how to be a professional on and off the field," Edwards explained.
The man charged with running TFC 2 is Jason Bent. A former midfielder who earned 32 caps for Canada, Bent has been with the organization since 2008, first as coach with the youth academy and then as an assistant with the senior team, before being named TFC 2 coach in 2015.
Bent wants to win games, but his mandate is to help develop players in the long-term for Toronto FC. Towards that end, he's in constant communication with senior team coach Greg Vanney and Bezbatchenko, giving them detailed status reports on every single TFC 2 player. Based on Bent's recommendation, Vanney will often invite TFC 2 players to train with the first team in order to give them a taste of what they can expect in MLS.
It's a fully integrated system with routine written and video assessments provided by Bent, so Vanney, who does get out to watch the odd USL game, knows what's going on at all times and how TFC 2 players are developing.
Seeing Babouli make the jump from TFC 2 to the first team has been one of Bent's proudest moments as a coach.
"That's almost like winning a championship. The pride I take in someone like Mo breaking through, it's like how a proud father feels when he first sees his kid go away to college. That's the feeling I get," Bent said.
"I'm a Canadian, so I want to see as many Canadian players as possible get a chance."
Part of the challenge for Bent is dealing with the fluid nature of his roster. Youth academy players who work out and play with the team often miss out on training sessions and games due to a variety of circumstances.
"You have to remember that the youth academy guys are still teenagers, so they're in school. I get texts all the time about guys not being able to get out of class, or they're sick, or they can't arrange a ride, and all of that affects the training schedule and plans I've made for the week," Bent said.
"You have to be able to think on your feet very quickly and be able to make adjustments … It's not like the first team where every single player is there at training every day, barring injury. There's no excuse for them not to be there. But in my situation, there are so many variables and situations you have to consider."
Another important factor to keep in mind is that TFC 2 also serves as a reserve team for the MLS side—players who are not seeing regular action for Toronto FC are often sent down to TFC 2 for playing time. Most recently, goalkeeper Clint Irwin started a few games for TFC 2 after recovering from a lengthy injury layoff. Bent often has to work senior players into his starting line-up whenever Vanney sends them down.
"We had a game versus Louisville this year and with the absences and guys being sent down, I had to make eight changes to my starting line-up. That was pretty much the whole team. How do I tell the [TFC 2] players who regularly start that they're going to get dropped? It makes it hard to develop harmony and consistency in the team. That's probably the hardest challenge," Bent admitted.
"Sometimes it feels like we're a USL team, sometimes we feel like an academy team, and sometimes we feel like a reserve team, depending on the time of year," Bezbatchenko quipped.
With its focus on player development, TFC 2 routinely fields one of the youngest sides in USL—Bent's team of teenagers and 20-somethings are often going up against players in their 30s. Small wonder, then, that TFC 2 has posted back-to-back losing seasons and has yet to make the playoffs since joining the league two years ago.
Again, results aren't the main focus here. It'd be nice of TFC 2 became a winning team, but the primary objective is player development, especially in a salary cap league such as MLS.
"Winning is important, but it's more about teaching the players how to win. We want to develop players for the first team. … I want to measure success over the long-term by how regularly are we graduating players to the first team that are playing and contributing in a big way," Bezbatchenko said.
"Maybe it's the lawyer in me, but I like control. … I'd rather develop a player than have to wait for a player to become available to us in a trade or free agency, or the draft, or another league mechanism. You're relying on other forces out there to determine your future and for me that's unacceptable if you want to build a winning roster in a salary cap league.
"We're looking to be a franchise that's not necessarily built on designated players. … I want the backbone of this team to be our homegrown players. TFC 2 helps us achieve that."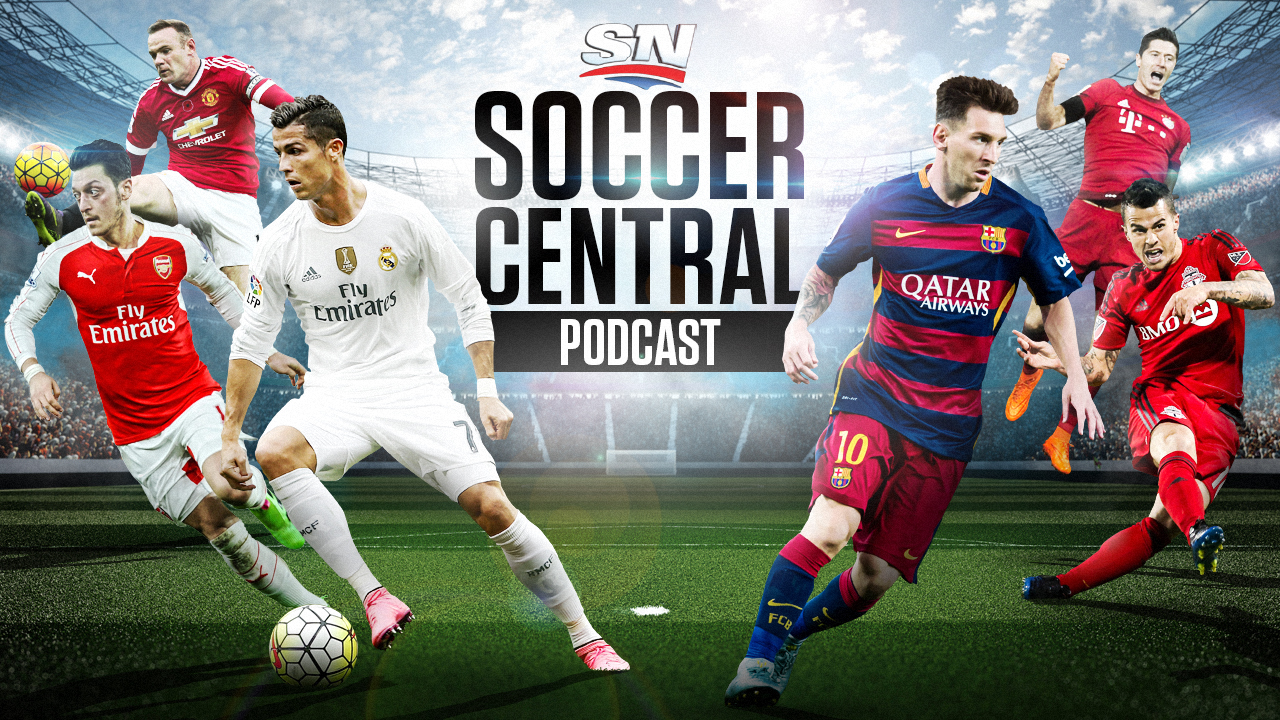 Sportsnet's Soccer Central podcast (featuring James Sharman, Thomas Dobby, Brendan Dunlop and John Molinaro) takes an in-depth look at the beautiful game and offers timely and thoughtful analysis on the sport's biggest issues.