TORONTO — It's just "noise."
That was the message from Toronto FC coach Greg Vanney on Wednesday morning in addressing recent comments made by Sebastian Giovinco's agent regarding the Italian forward being courted by a Chinese Super League team.
Giovinco's agent, Andrea D'Amico, was quoted on Tuesday as saying that there is a contract offer on the table from an undisclosed Chinese team for the TFC forward.
"The Chinese club seems to be very interested, but I don't think it'll be easy to take him away from Toronto," D'Amico told Italian broadcaster Sky Sport Italia. "We received an important offer from China and we'll talk to Toronto to decide, along with Sebastian, what to do."
A TFC spokesperson told Sportsnet that the club has not been contacted by any representative of a Chinese team interested in acquiring Giovinco via transfer.
Vanney reiterated that point when speaking to reporters after Wednesday's practice, referring to such transfer talk as "noise" and adding that there's nothing concrete to it at this point.
"Nobody's contacted the club, nobody has actually made any formal contact with us. These things happen, especially when you have special players, and it seems like [the Chinese league] is very active in the market of buying up players from all over the place," Vanney said.
"It's not totally surprising, but until something gets into a real discussion then I take it for what it is—It's noise, and it's just part of the game."
He later added: "I haven't spent too much time thinking about losing Seba."
Giovinco practiced with his teammates on Wednesday but did not speak to the media.
The Italian forward, who turns 30 on Thursday, has 39 goals and 31 assists in 61 regular season appearances since joining the Reds in 2015. He won the league MVP award that same year and is one of the highest paid players in MLS, earning approximately $7 million U.S. per year.
Such a player would no doubt catch the eye of the Chinese League, where several teams have been throwing big money around in recent months to lure big-name talent from abroad. Among the stars to have signed with Chinese clubs are Argentina's Carlos Tevez, Oscar and Hulk of Brazil, and Nigeria's Jon Obi Mikel.
Vanney said that he hasn't spoken to Giovinco about his agent's comments, but he downplayed suggestions of a transfer move, saying that the Italian star is happy both living and playing in Toronto.
"Until anything is real, and by real I mean there's actual conversations between clubs, I don't think it's too much. … Until something concrete starts to emerge then I don't think it's worth the distraction," Vanney stated.
Giovinco spoke to local reporters on Tuesday, before the news broke about his agent's comments, saying that he's happy to be in Toronto and is looking forward to the new MLS season.
Toronto opened pre-season training camp on Monday. The Reds begin the regular season on March 4 away to Real Salt Lake. TFC then takes on the Philadelphia Union (March 11) and Vancouver Whitecaps (March 18) before hosting Sporting Kanas City on March 31 in their home opener.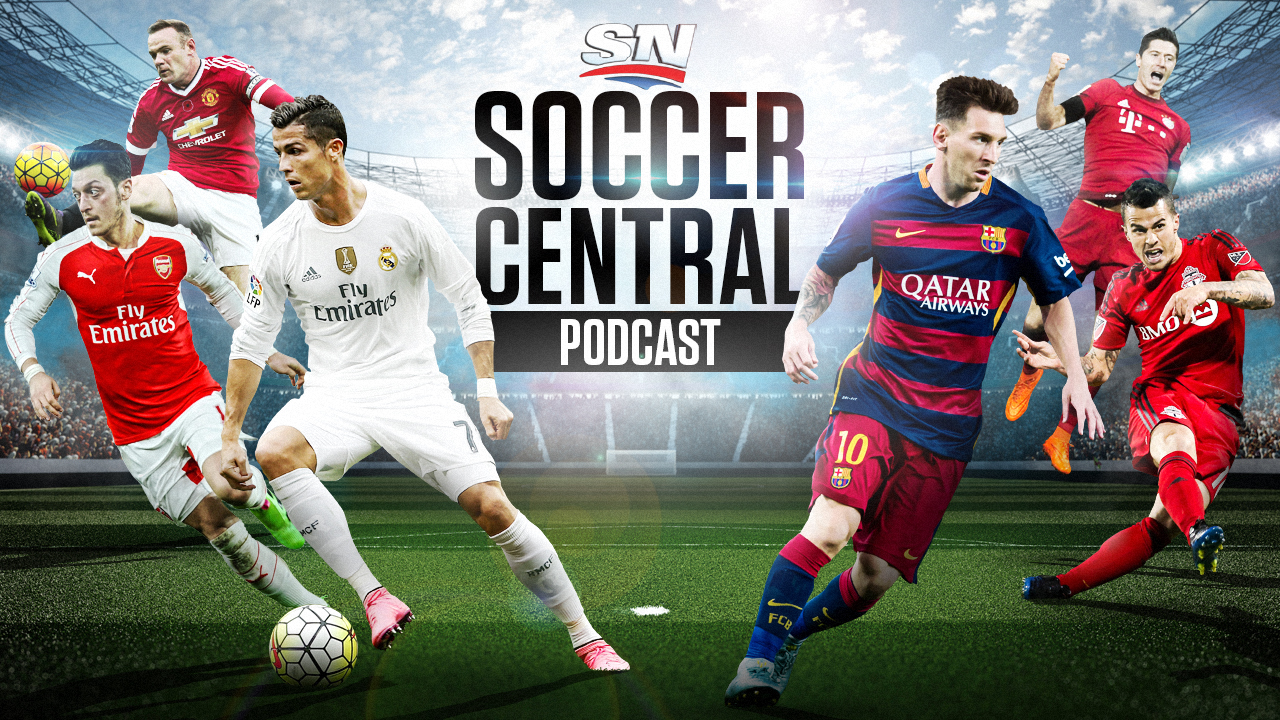 Sportsnet's Soccer Central podcast (featuring James Sharman, Thomas Dobby, Brendan Dunlop and John Molinaro) takes an in-depth look at the beautiful game and offers timely and thoughtful analysis on the sport's biggest issues.
Listen now || iTunes || Podcatchers