TORONTO — It was a warning shot across the bow that ruffled a lot of feathers.
In an interview with the Toronto Sun earlier this month, Toronto FC president Bill Manning essentially warned the Canadian Premier League, an upstart all-Canadian soccer league that is expected to have six to eight teams across the country and be up and running as early as 2018, against putting a competing team in Toronto.
Manning has expressed an interest in Toronto FC being a part of the CPL; he essentially wants to field a TFC reserve team in the new league.
"If we don't have a team in the league, we'll still be supportive as long as you're not competing with us," Manning told the Toronto Sun.
Manning is also quoted by the Sun as saying, "We're very protective of Toronto. This is our market," and "We want to be supportive of the CPL, but we don't want to be competitive. That's something we don't want to do."
To some, Manning came across as proprietorial — that putting a CPL side in Toronto without TFC's involvement would be viewed as a declaration of war against the MLS club.
[relatedlinks]
But Manning didn't back down from his comments to the Sun when asked about them by Sportsnet.
"If you own a pizza shop on the corner and another pizza shop opens up three stores down, you might not be that happy about it," Manning said. "[You could] say, 'Oh, their pizza's not going to be any good,' but maybe it's cheaper; there's still going to be some people who go to it. We feel that we can offer in this market, Toronto, exactly what [the CPL wants], which is a development team for the development of Canadian players.
"So it's not that we're anti[-CPL] — that's not the case at all. We want to work together, but we feel very strongly… that in this marketplace we are the best option. I believe if the CPL puts a team in Toronto that tries to compete with TFC, I don't think that's a good situation because now we're competing for players, we're competing for fans and all these different things. I just don't think it's a good option."
If Manning had his way, TFC 2 — the MLS club's farm team that currently competes in the lower-league USL — would play in the CPL.
But multiple sources have told Sportsnet that the CPL is opposed to TFC involvement as optically it could cheapen the league to have an MLS reserve team competing in it, and that it would make the CPL look like a minor league. The CPL is also fearful that TFC would attempt to dictate league policy, sources told Sportsnet.
Tim Bezbatchenko understands the "optics" argument, but TFC's general manager, who used to work in the MLS head office, also feels the CPL would greatly benefit from having reserve teams play in the league.
"I think that there's two sides to the argument. Having us, Montreal and Vancouver in the [CPL] would arguably propel the league forward in terms of creating a solid foundation. During my time [working for MLS] I sat around the table with the owners…. Each brings a unique aspect to the conversation of how to move a league forward. I think that the same could go for the CPL, in terms of bringing a group of diverse ownerships together to create a really strong league," Bezbatchenko offered.
If the CPL's main goal is to help develop young, Canadian talent, Bezbatchenko feels TFC can help with that.
"The commitment that our ownership has had in terms of building Canadian soccer at the grassroots level and providing an elite pathway is really second to none over the last 10-plus years," TFC's GM stated. "I just hope we can be a part of [the CPL], and that we're asked our opinion. We have some expertise and [Bill Manning has] been in the game for a long, long time and been a part of many leagues. I think it would be helpful to tap into that knowledge."
Manning echoed his GM's sentiments, and affirmed that he is supportive of the CPL's efforts.
"Developing Canadian players is good for TFC, it's good for the Canadian national team. What we feel very strongly about is we have TFC 2, and we are in the business of developing Canadian soccer players," Manning stated. "We feel in this marketplace we can offer what you need for that league as well."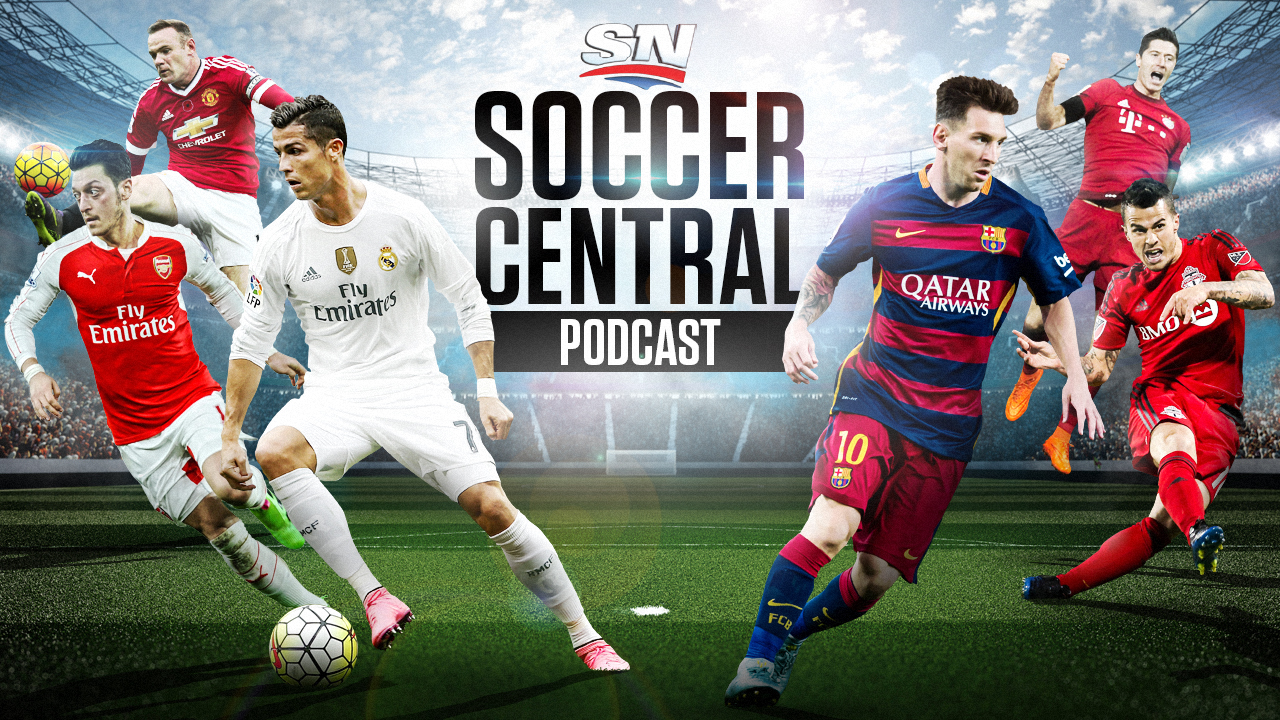 Sportsnet's Soccer Central podcast (featuring James Sharman, Thomas Dobby, Brendan Dunlop and John Molinaro) takes an in-depth look at the beautiful game and offers timely and thoughtful analysis on the sport's biggest issues.
Listen now || iTunes || Subscribe