HARRISON, N.J.—Greg Vanney is not at all the type to gloat, mostly because it's just not in his demure nature, but also because there hasn't been much to boast about during his tenure as Toronto FC coach.
Often criticized by fans and media alike—including by this correspondent, from time to time—the mild-mannered and soft-spoken Vanney rises above all the jibs and jabs, carrying himself with a quiet dignity.
But when asked about TFC's somewhat surprising 2-0 win over the New York Red Bulls in Sunday's Major League Soccer regular season opener, Vanney subtly shot back at his critics with a jab of his own, probably without even knowing he was doing it.
"I can't say I am surprised with the result," Vanney offered after the game.
Vanney wasn't at all arrogant about it; there was no cockiness in his tone when he replied to the question. It was just a straight-forward, honest answer. Still, you had to know he was smirking a little bit on the inside—as if to say, "I do actually know what I'm doing here, and I'm not as clueless as you all seem to think."
And you know what? He was justified in being pleased with himself, and he more than earned the right, at least on this day, to stick it those of us who twisted the knife into him following TFC's playoff loss to Montreal.
Nobody will ever mistake what Vanney did on Sunday at Red Bull Arena as a tactical master-class. What he did do, though, was effectively manage the game from the opening kick-off, and out-coach Jesse Marsch, the reigning MLS coach of the year.
Sure, TFC rode their luck at times, and were fortunate that New York squandered their chances. But full credit must be given to Vanney for his tactics—allowing New York to have the ball, but keeping the game in front of them, and defending from the front through Sebastian Giovinco and deep with numbers.
Vanney set the team up in a 4-3-3 formation, using the trio of Michael Bradey, Jonathan Osorio and Will Johnson as a midfield wall that stifled and stymied the Red Bulls, and challenged the hosts to play through them.
Abetted by Bradley who often dropped back as a shield, Toronto's new look defence was steady on the day, remaining compact and connected under new defensive quarterback Drew Moor. It wasn't flawless, but it was mistake-free.
"The Red Bulls want you to beat yourself; they bait you into making mistakes. We didn't do that. We took advantage of the opportunities we had, and we stayed extremely organized. They had the better of the play, but I never felt uncomfortable, I never felt pinned in," Moor offered.
Indeed, New York enjoyed 62 percent possession, but only registered a single shot on target, compared to five by Toronto. TFC also turned the tables on the high-pressing Red Bulls by strategically pressuring high up the field, throwing New York a bit off their rhythm.
With the score at 0-0 in the 68th minute, and Toronto looking a little desperate to hold on, Vanney made a switch. But instead of bringing on a defensive reinforcement, he replaced the ineffective Daniel Lovitz on the left side with Marky Delgado.
It proved an astute move. Suddenly, Toronto looked invigorated, and was a bit more dangerous going forward, forcing the Red Bulls to worry about the counter for the first time in the game. Delgado offered pace and attacking impetus, qualities he showed in latching on to a Gionvinco pass and finishing with aplomb in injury time to seal the victory.
This was no small feat by Toronto in shutting out the reigning Supporters' Shield holders. New York boasted the best attack in MLS a year ago with 62 goals, and hammered TFC 3-0 at home. With the core of that attacking juggernaut still in place, there was little reason to believe they wouldn't score—and score often—against a Toronto defence that was rebuilt over the off-season.
"A lot of times you come to the big cities, and the big clubs that have big reputations, and maybe the group, at the sign of some difficulty, kind of folds a little bit and I thought our group didn't," Vanney said.
"There were definitely times when we were having difficulty in terms of getting pressure and the game wasn't in our favour, but the group didn't fold. We stayed together, we stuck with the plan and the intent, and we did that for the long haul and we gave ourselves a chance to win the game."
They didn't appear to have much a chance when they first took to the field. When you consider that Toronto was winless in six previous visits to Red Bull Arena, there appeared to be scant hope of TFC getting anything out of this game.
But they did. They were gritty, and hard-nosed, and got done and dirty, sacrificing attacking ingenuity for defensive muscle.
All of this praise for Vanney, of course, comes with a small caveat—had New York opened the scoring with an early goal, what would he have done then? Surely, he would have been forced to go to 'Plan B' and open things up. It would have been interesting to see how Vanney would have adjusted his tactics and reacted to the situation. That's never particularly been his strong suit.
Regardless, on this day, Vanney got it right and helped Toronto FC beat one of the best teams in the league opening day.
---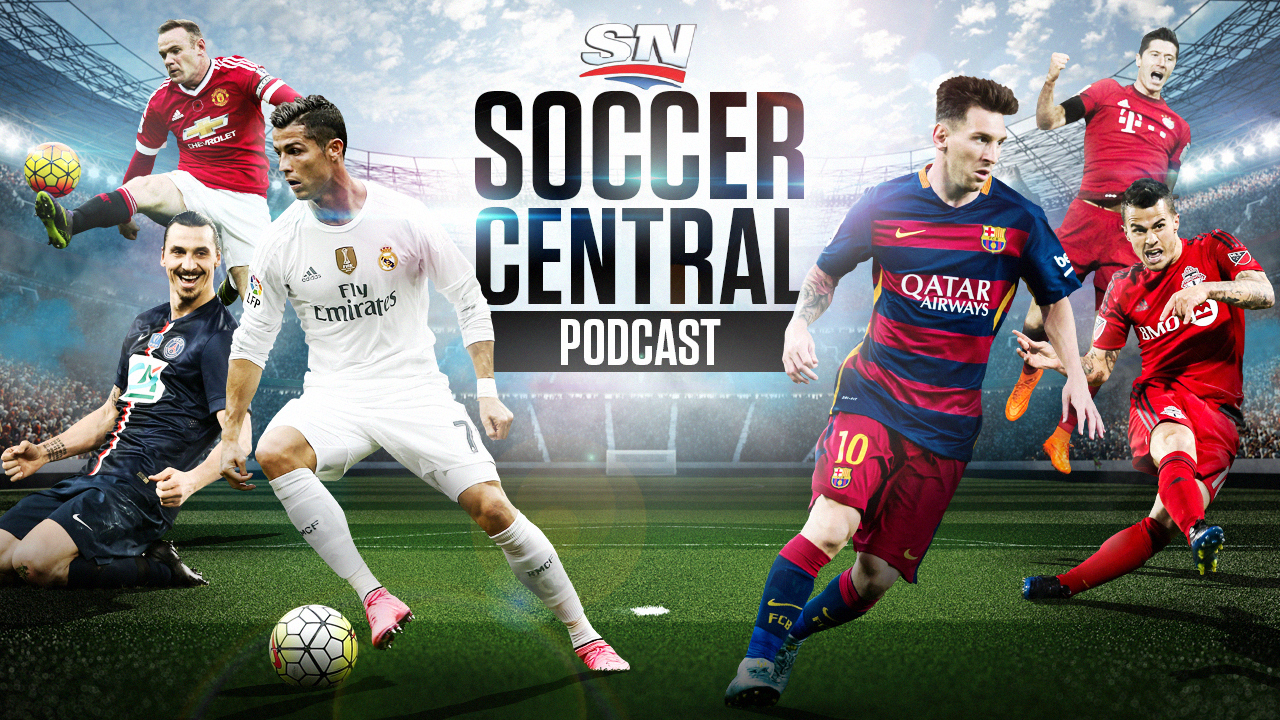 SPORTSNET.CA's Soccer Central podcast, hosted by James Sharman and John Molinaro, takes an in-depth look at the beautiful game and offers timely and thoughtful analysis on the sport's biggest issues.
Listen here | iTunes | Subscribe to the podcast
---