Some sober reflections on Toronto FC now that some time has passed since the Reds' win over FC Dallas in their home opener…
Altidore isn't scoring, but he's contributing
The stats sheet doesn't often, if ever, tell the complete story about a player, and in Jozy Altidore's case that's especially true.
The American has yet to score a single goal through his first seven appearances (five as a starter) of the 2016 MLS season, and he has been limited to two assists. On paper that looks bad for any forward, and even more so for a designated player.
But Altidore was arguably the man of the match in Saturday's 1-0 win over Dallas. He did an excellent job of holding up the ball in and around the penalty area, posting up in the paint like a basketball player, to draw teammates into the play and set them up with opportunities. He also carved out a scoring chance for himself, only for Dallas goalkeeper Jesse Gonzalez to come up with a big save.
"I'm disappointed for him, because tonight he did 99 percent of things that I thought he needed to do and it just isn't falling for him right now," coach Greg Vanney said.
Vanney noted that aside from his diligent work in the final third, Altidore also contributed on the defensive end.
"He helped us defensively, he helped us win balls in the air, he helped us be big in the second half," Vanney stated.
Forwards will likely always be judged by the number of goals they score. But they do so much more than that. We need to take notice of that far more often than we do.
"I'm happy that some people see that I'm a little bit better a footballer than people give me credit for in terms of an all-around game," Altidore told reporters after Saturday's match. "It'd be a much worse feeling if we weren't winning."
He's right to feel that way.
It would be one thing if Toronto was struggling and Altidore was dead weight, and unworthy of a spot in the starting 11. That's not the case. At the moment, the lack of goals doesn't matter as much because Altidore has been a big contributor to TFC's early success, and the club is winning.
A shout out to Marky Delgado
You won't often hear his name mentioned, but Marky Delgado has been a gem of a signing by TFC.
Remember that goal he scored on opening day when he latched onto a Sebastian Giovinco pass and coolly slotted home to seal the win at Red Bull Arena? Delgado has proven to be a useful depth player who can also start, and whose trickery on the ball and probing runs causes problems for opposing defences. We saw evidence of this again versus Dallas before he was subbed out in the 57th minute with an injury.
Credit must be given to Vanney who was the one who signed Delgado as a home-grown player when the TFC coach served as technical director of Chivas USA's youth academy. Not only did Vanney play a role in Delgado's development, but he was also wise to select him for TFC in the Chivas USA dispersal draft in 2014. At the No. 14 selection of that draft, Delgado has turned out to be an absolute steal for Toronto.
The new BMO Field: It comes down to the grass
Fans, players and media alike were raving about the newly-renovated BMO Field on Saturday, with the addition of the canopy over the South End and the roof over both the East and West Stands making TFC's home look like a big-time stadium befitting of most European super-clubs.
There was a very lively atmosphere inside the venue, and there was heightened sense of occasion to the game, almost like a playoff vibe. The renovations played a big part in this, as it captured and contained the sound from the fans. If TFC can maintain their solid form, then we're in store for many more nights like this one.
Still, as great as the new BMO Field looked, the litmus test of whether this project can ultimately be considered a success will be how the pitch holds up once the Argos move in next month. As fabulous as the stadium now looks, it won't mean as much if the integrity of the grass field is compromised or if the gridiron lines are noticeable once the CFL team starts playing on it.
That might sound like a harsh and uncompromising position to take. But expectations were raised by no less of a figure than former MLSE president Tim Leiweke when he told this correspondent back in 2014 in a one-on-one interview that the soccer experience would not be affected in any way if BMO Field was to become a multipurpose facility.
"I have made a solemn pledge, and I will stick by it, that we're going to make the experience better," Leiweke said.
The question was then put to him directly: What if you're wrong? What if it fails? What if the Argos did eat up the surface? Then what? He wouldn't hear any of that, categorically refusing to accept the premise of failure, and remained steadfast in his belief that altering BMO Field wouldn't impact soccer in any way.
The interview occurred when the idea of BMO Field becoming a multipurpose facility was still in the exploratory phase. If Leiweke only said it once, we could write it off as hyperbole. But it was a line that he routinely repeated once the project actually started: that soccer would not be affected in any way. This was not presented as opinion—it was presented as fact.
So if there are "unreasonable" expectations from the fans, Leiweke and MLSE have only themselves to blame.
All of which leads to the central question regarding the new BMO Field: Will the pitch hold up once the Argos start playing on it? Maybe, but maybe not, and that's the entire point—nobody knows that for sure. In hindsight, it was a critical error for Leiweke to make a guarantee that neither he nor anybody else could possibly deliver.
I hope BMO Field can accommodate both clubs, and that the integrity of the grass pitch is not compromised. Honestly, I really do. And if it plays out that way, then God bless Leiweke and MLSE—every bit of credit should be heaped upon their shoulders until they buckle under from the enormous weight of deserved praise.
But MLSE will have a serious problem if it doesn't, because if they thought 'Black Saturday' was bad, I have a suspicion they ain't seen nothing yet.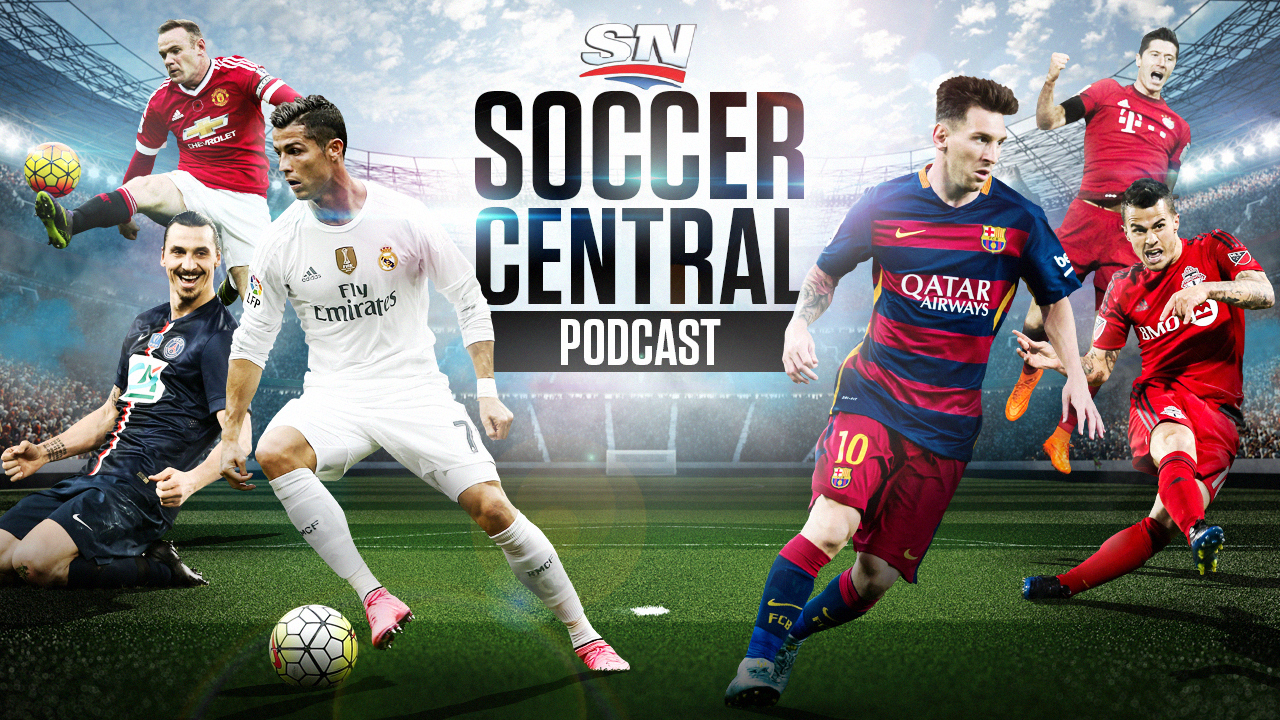 Sportsnet's Soccer Central podcast (featuring Thomas Dobby, Brendan Dunlop, John Molinaro and James Sharman) takes an in-depth look at the beautiful game and offers timely and thoughtful analysis on the sport's biggest issues.