Toronto FC was back in training on Wednesday ahead of its home game against the Chicago Fire this weekend.
Here are some news and notes from today's practice at the club's training facility in Downsview.
Playoff picture breakdown
Toronto FC enters Sunday's regular-season finale needing a bit of help if it's going to secure a coveted first-round bye in the playoffs.
The Reds can finish no lower than third in the Eastern Conference, and at the very least they are guaranteed of hosting a single-elimination first-round match at BMO Field next week, most likely against the Philadelphia Union, but possibly versus the Montreal Impact or the New England Revolution.
The aim, however, is to finish top two in the East, thus securing a bye and ensuring home-field advantage in the two-legged conference semifinals. Toronto can't catch the New York Red Bulls for first place, but they sit just a point back of second-place New York City FC.
For TFC to finish second, they need to beat Chicago and hope that NYCFC loses or draws at home to the Columbus Crew on Sunday. If Toronto and New York end up tied on points (if TFC draws and NYCFC loses this weekend), New York would finish second by virtue of earning more total wins this season (14 vs. 13), which is the first tie breaker.
It wasn't that long ago that TFC was in first place in the East, and looked a solid bet to finish in the top two. But a four-game homestand that saw the club collect just three out of a possible 12 points, combined with a 2-2 draw in Montreal over the weekend, means Toronto no longer controls its fate in terms of playoff seeding.
Vanney described having that first-round bye as a "huge bonus."
"It puts you in a situation where you're in a two leg playoff series. In one game, anything can happen—in two games, there are fewer circumstances where one play can dictate things," Vanney said.
"You have more ability to make adjustments, more ability to prepare for things… There's a lot of benefit to it, for sure."
That's an understatement, especially in the case of Toronto who, based on its current run of results (winless in five games, with four draws), would dearly love to have the extra time off, and the direct spot in the East semifinals without having to play a potentially tricky single-elimination game.
Defensive adjustments
Toronto's defensive improvement this season has been well documented, but the Reds haven't been as solid at the back end in recent weeks, conceding eight goals in their last five contests.
On Sunday at Stade Saputo, the Reds had to twice come back from a goal down to earn a 2-2 draw with the Impact, with Montreal's Ignacio Piatti proving to be especially tough to contain. There's no question that the team overall hasn't been as defensively sound compared to earlier in the campaign.
So, what's going on? Vanney believes his players have to do a better job of stopping opponents when they're in transition and that TFC's defensive shape has to be more compact.
"In my opinion, we're too spread apart. Especially against some of these teams that have a Piatti, these guys who can get on the ball, who are very crafty on the dribble, and if we don't have numbers around them and support to the first defender, then we're getting ourselves in these tough situations," Vanney explained.
"We have to be more attentive to our shape behind the ball, we have to recover quicker and get support to that first defender, and when we actually get into our defensive shape we have to be closer and tighter to each other. We've been too spread out."
Delgado signs new deal
Toronto FC announced on Wednesday morning that it has re-signed midfielder Marco Delgado to a multi-year contract. Financial terms of the deal were not released.
Delgado, a 21-year-old native of California, is in his second season with TFC and fifth in MLS. Since being acquired by the Reds in the 2014 MLS Dispersal Draft of former Chivas USA players, Delgado has played in 48 league games (42 as a starter), with five goals and five assists. Delgado has two goals in MLS in 2016, including one in a 2-0 win away to the New York Red Bulls in the season opener.
"I'm really happy and exited to be here at this club; it's top notch. I'm just looking forward to the future," Delgado told reporters after practice.
Delgado credited his time with teammates Michael Bradley, Jozy Altidore and Sebastian Giovinco as crucial in his development as a player since coming to Toronto.
"I really feel that I've improved in a lot of ways being around them," Delgado stated.
Injury updates
Canadian midfielder Will Johnson (MCL sprain) is still questionable for Sunday's contest against the Fire after missing the team's last two games.
He took part in portions of Wednesday's practice, and Vanney will try to integrate him into full training sessions as the week goes on. If Johnson progresses, he could be available to play on Sunday. But for now, he remains questionable.
"We're hoping he can be somewhat available for this weekend, and fully ready to go by the time we really get going," Vanney said.
Johnson has played in 22 MLS games this season (19 as a starter) with two goals and five assists.
Canadian defender Ashtone Morgan is still out long-term with a stress fracture in his foot.
TFC's history vs. the Fire
Chicago (7-16-10, 31 points) sits 10th in the Eastern Conference (it will finish last in the East regardless of results this weekend), seven spots and 19 points behind Toronto (13-9-11, 50 points). Chicago is coming off of a 2-1 win at home over New England Revolution (who are fighting to capture the sixth and final playoff berth in the East) and is unbeaten in its last two matches.
Toronto sports a 6-9-8 all-time record in MLS against Chicago. This is the third and final regular season meeting between these clubs, with TFC winning the previous two contests: 1-0 at home on July 9, and 2-1 in Chicago on Sept. 10.
With nothing to play for, Chicago isn't under any pressure, and maybe that's one of the reasons they beat the Revolution on the weekend. Being loose and free of pressure could work to their advantage on Sunday against Toronto.
"Chicago kinda ran all over [New England] as a team that's free flowing and running, because they have nothing to lose in any of this," Vanney stated.
"That's the tough part of this year—you get a team who can throw caution to the wind and go with whatever. And then you got teams who are either working on things, trying to stay healthy, trying to prepare for the bigger picture, and that's us. That's what makes it tricky."
Check back with Sportsnet.ca on Thursday for my feature story on Marky Delgado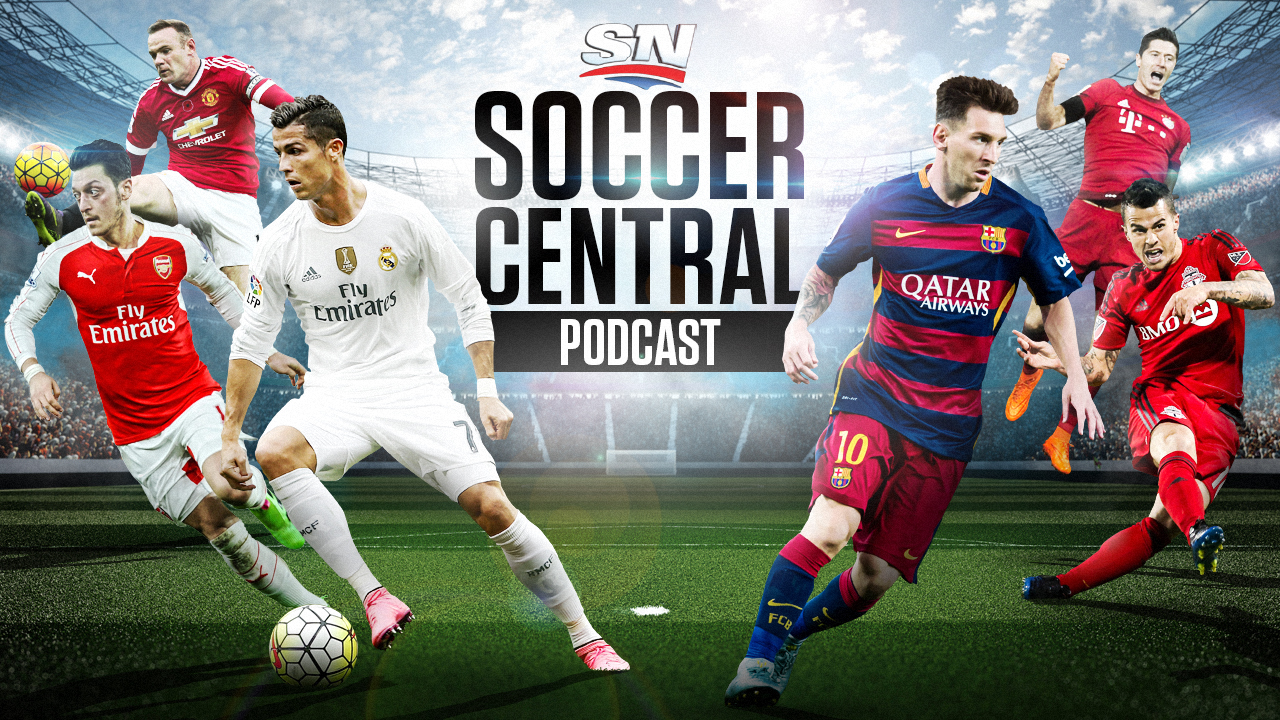 Sportsnet's Soccer Central podcast (featuring James Sharman, Thomas Dobby, Brendan Dunlop and John Molinaro) takes an in-depth look at the beautiful game and offers timely and thoughtful analysis on the sport's biggest issues.
Listen now || iTunes || Podcatchers