• TFC haven't put price tag on Giovinco
• Reds still looking for a midfielder
• No training camp roster cuts yet
It's been a busy week for Toronto FC.
On Tuesday, the club announced the addition of French defender Chris Mavinga on a multi-year contract. Roughly 24 hours later the Reds announced it re-signed veteran midfielder Benoit Cheyrou to a new deal.
GM Tim Bezbatchenko is in California where TFC is currently holding the second leg of its pre-season training camp. Toronto opens the 2017 Major League Soccer regular season on March 4, away to Real Salt Lake.
Bezbatchenko held a conference call with a small group of reporters on Wednesday afternoon to address a number of topics. Here are the highlights…
Still no formal Chinese offer for Giovinco
Bezbatchenko said he still has not received any formal transfer offers for star striker Sebastian Giovinco.
Giovinco's agent made headlines last week when he revealed that a Chinese Super League club contacted him with a huge offer for the Italian striker. TFC responded by saying it hadn't been contacted by any Chinese team interested in acquiring Giovinco. Bezbatchenko said that's still the case
"I haven't got a phone call, an email or a text. I've received nothing by way of a formal expression [of interest] in Sebastian from any club or group," Bezbatchenko said Wednesday.
While it's important to note that Chinese teams have until the end of February to acquire players via transfer, Bezbatchenko maintains TFC is not looking to cash in on the Italian.
"This isn't a money grab. [We're] a club that wants to be contending for championships each year… we're not looking to sell him, or put a price tag on him," Bezbatchenko said.
No transfer fee or TAM for Mavinga
Bezbatchenko confirmed that defender Chris Mavinga signed with Toronto as a free agent after being released by his last club, Russian outfit Rubin Kazan. As such, TFC did not pay a transfer free, and did not spend any targeted allocation money (TAM) on the Frenchman.
Bezbatchenko explained that Mavinga's salary cap hit was well bellow the TAM threshold. That's good news, as it allows the Reds to hold onto extra TAM and possibly spend it on a new, international midfielder (more on that in a moment).
TFC's GM said they became aware of Mavinga's availability when they were tipped off by a European-based contact in their scouting network.
Although Mavinga, 25, is a left fullback by trade, he has played in the middle of defence, and that's where Bezbatchenko sees him fitting into Toronto's line-up.
"He adds depth to our back line, he's in his prime, he has the athleticism to do well in our league… He's a quality defender one-on-one. He steps out quickly to [opposing] players," Bezbatchenko offered.
More newcomers?
TFC remains in the market for a central midfielder who can serve as a playmaker, score goals and link up with forwards Sebastian Giovinco and Jozy Altidore.
Bezbatchenko has been on scouting trips abroad over the past few months, but declined to confirm whether he's any closer to adding an international midfielder to the roster before the start of the regular season.
"We're relatively close to [a player signing]… We haven't decided if we're going to move forward with it or not. It's one of our needs, but at the same time it's not entirely [within] our control. We are going to make moves, but nothing is imminent," Bezbatchenko offered.
He also said that he feels the current roster is pretty settled, although he'll continue to look to make potential moves that could help the team.
Cheyrou re-signs
To nobody's surprise, Toronto FC announced on Wednesday that it re-signed veteran French midfielder Benoit Cheyrou to a new contract.
Cheyrou, who turns 36 in May, joined TFC last week when they opened pre-season training camp, even though the MLS club declined the option on his contract in December. The two sides had been in talks over a new deal this off-season, but the expectation was that he was always going to return to Toronto for the 2017 MLS season. And now, it's official.
The new contract is for one season and an option year, and Bezbatchenko hinted the Frenchman could remain with TFC once his playing career is over.
"We're talking about an opportunity to stay with the club, perhaps with a coaching role in the academy," the club's GM said.
Make or break camp for Simonin
Defender Clement Simonin remains with the team in training camp, even though the club declined to pick up the option on his contract in December.
Simonin, 25, has appeared in only two MLS matches for Toronto since being drafted in 2015, missing all of last season due to injury issues.
Bezbatchenko is considering whether he will re-sign him for the 2017 season, but it's clear that the Frenchman is going to have to show well in pre-season camp. TFC's GM ruled out signing him to TFC 2, the MLS club's farm team—so it's make or break time for the Simonin regarding his future in Toronto.
"The biggest issue for us is making sure that if we do sign Clement that we can rely on him to be on the field and not be injured. … He has all the talent, he has a lot of potential," Bezbatchenko said.
TFC 2 additions
Bezbatchenko admitted he's looking to sign a few players from TFC 2 before the start of the regular season.
TFC's GM said he is leaving four or five roster slots open for TFC 2 players, adding that prospects such as defender Mitchell Taintor, midfielder Raheem Edwards, forward Ben Spencer and may others are in the mix.
No cuts from training camp—yet
Most of the senior side and TFC 2 are in California at the moment. The team returns to Toronto on Feb. 6, and will then head to Orlando from Feb. 13-25. Bezbatchenko said coach Greg Vanney will make the first round of training camp cuts before leaving for Florida.
Bezbatchenko contract extension
After the MLS Cup loss to Seattle in December, club president Bill Manning revealed he planned on talking to Bezbatchenko during the off-season about signing him to a contract extension. Those talks are ongoing, but there's nothing new to report.
"I'm just focusing on making [roster] moves and getting the team ready for the first game [of the regular season]," said Bezbatchenko, whose is in the last year of his current contract.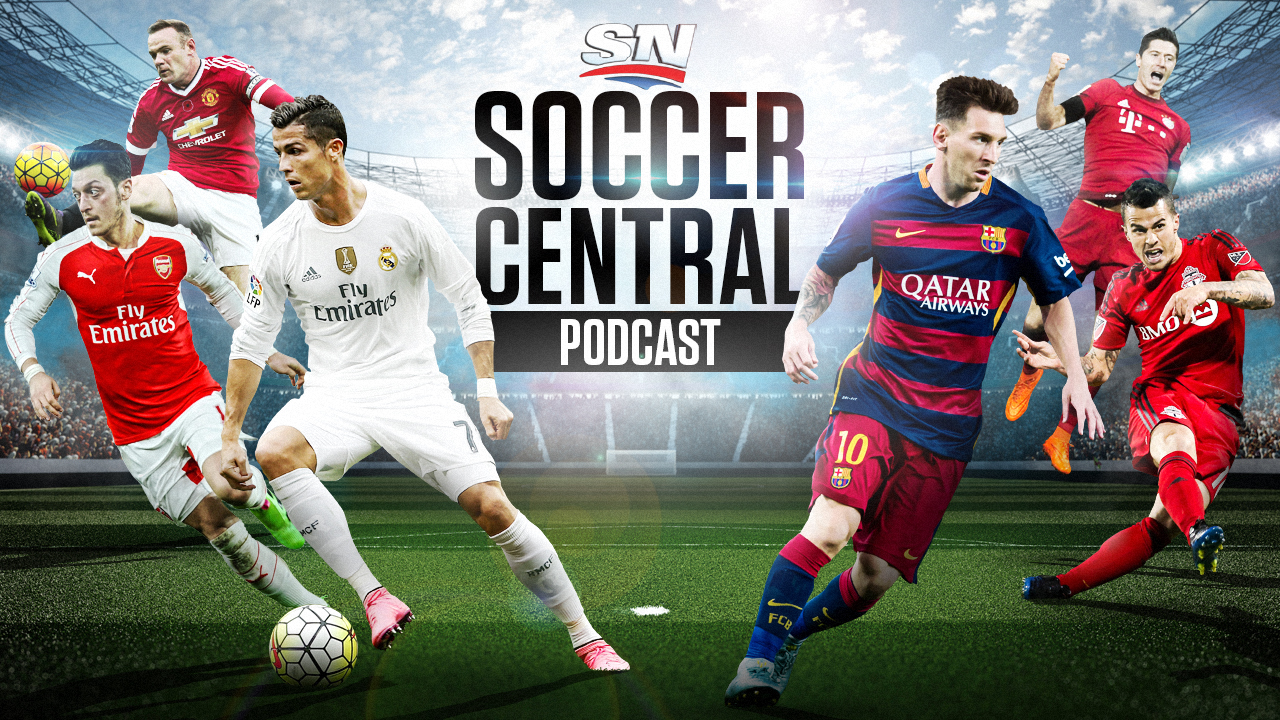 Sportsnet's Soccer Central podcast (featuring James Sharman, Thomas Dobby, Brendan Dunlop and John Molinaro) takes an in-depth look at the beautiful game and offers timely and thoughtful analysis on the sport's biggest issues.
Listen now || iTunes || Podcatchers