Toronto FC was back in training on Tuesday ahead of its road game against the Montreal Impact this weekend.
Here are some news and notes from today's practice at the club's training facility in Downsview.
Cheyrou out long-term, Endoh and Simonin back soon
Coach Greg Vanney confirmed that Benoit Cheyrou has been ruled out for the next three to five weeks due to injury. The French midfielder, who has played in three games this year (two as a starter), strained his quadriceps in a training session last week.
Cheyrou is currently undergoing rehab and treatment, with an eye towards doing some strengthening work before returning to practice. In the meantime, he's not training with the team.
For now, TFC can withstand the loss of Cheyrou with Michael Bradley and Will Johnson holding down starting positions in the centre of midfield. But Bradley will be away with the U.S. national team on international duty at the Copa America in June. If Cheyrou is still out at that time, Vanney will have to reconfigure his midfield.
"They gave us a window of three to five weeks. We'll start at five and work out way back as he starts to get better," Vanney quipped. "We don't really know; it's still a little bit early to tell how long exactly it's going to be."
Midfielder Tsubasa Endoh has sat out the last few games with a deep thigh contusion. He took part in some of Tuesday's practice, and Vanney expects the Japanese rookie to return to full training later this week, and possibly be available for this weekend's game in Montreal.
More good news on the injury front: French defender Clement Simonin was running on his own during Tuesday's practice, and Vanney said he'll likely be able to return to full training next week. The young Frenchman missed the majority of last season with a knee injury.
Vanney makes no apologies for 'ugly' style
Toronto FC has looked solid in winning two of their first six games of the year. More impressive is the fact that the side that conceded a league-high 58 goals in 2016 has registered two clean sheets and coughed up just five goals for a less than a goal-against per game average. The off-season additions of goalkeeper Clint Irwin, defenders Drew Moor and Steven Beitashour, and Johnson have thus far transformed TFC into a tight defensive ship.
Vanney's defence-first mentality has resulted in Toronto winning eight points through six games, but it hasn't been pretty or stylish to watch. It makes you wonder when the Reds are going to open things up a bit and show more attacking verve.
Vanney makes no apologies for his defensive approach, though.
"You're never going to please everybody. … We're focusing on one thing at a time, and we'll improve as the season goes on. Right now we're on the road, so quite frankly it's not really our responsibility in the game to open ourselves up and have to chase the game. We want to make sure the game is nice and tight, and that we defend well," Vanney explained.
He later added: "[Our defensive record] is very satisfying for me, at least—maybe not for those who want us to open up and attack. We had something that we needed to clean and we've cleaned it up."
Eight points not enough
Club president Bill Manning made headlines shortly after being hired in the off-season when he publically set a target of eight points through the first eight matches of the 2016 campaign for TFC.
The Reds' 1-0 win away to D.C. United this past weekend meant they hit that target with two games to spare. But Vanney insists the eight-point benchmark didn't weigh too heavily on his mind.
"We, quite frankly, knew we would hit that target," TFC's coach declared.
Beitashour revealed that the players met amongst themselves, divided into small groups and set their own point targets. While each group came up with a different number, Beitashour said there was a general consensus, and it wasn't eight points—it was actually more than eight points.
"We have our number that we have to hit and we haven't hit it yet," said Beitashour, while declining to say specifically what the points target was that the players agreed upon.
Hagglund, Zavaleta at TFC II
Defenders Nick Hagglund and Eriq Zavaleta saw action this weekend for Toronto FC's farm club, TFC II in the third-tier United Soccer league.
Loaned out to TFC II last week, Hagglund started and scored off a header in Sunday's 2-2 draw against the Pittsburgh Riverhounds. Zavaleta came on as a second-half substitute in the USL side's home opener at the Ontario Soccer Centre.
"Nick is very powerful in the air, and he got himself free on a set piece and buried it. It's great for him; it's been a while since he played 90 minutes, [and] it's important for us that a player like him gets minutes, so that he can progress and continue to get sharp," Vanney said.
"It was good to have both of them out there," Vanney later added.
As per the terms of their loans, both Hagglund and Zavaleta can be recalled by Toronto FC at anytime.
Looking ahead
Montreal (4-2-0) sits first in the Eastern Conference, four points and four places up on Toronto (2-2-2). The Impact are coming off a 2-1 road win against the Chicago Fire.
TFC is 5-3-3 all-time against Montreal in MLS action. The previous meeting between Toronto and Montreal was last October's playoff match at Stade Saputo. The Impact won 3-0.
"That's last year… We're not too worried about last year; that's in the past now. We have a solid squad this season, and through six games on the road we're happy with the results," defender Josh Williams told Sportsnet in one-on-one chat.
Saturday's game is the seventh of an eight-match road stretch to begin the season for Toronto due to ongoing construction at BMO Field. TFC visits the Portland Timbers next Sunday before playing their home opener on May 7 against FC Dallas.
I'll have more on Josh Williams in a full-length feature story later this week for Sportsnet.ca.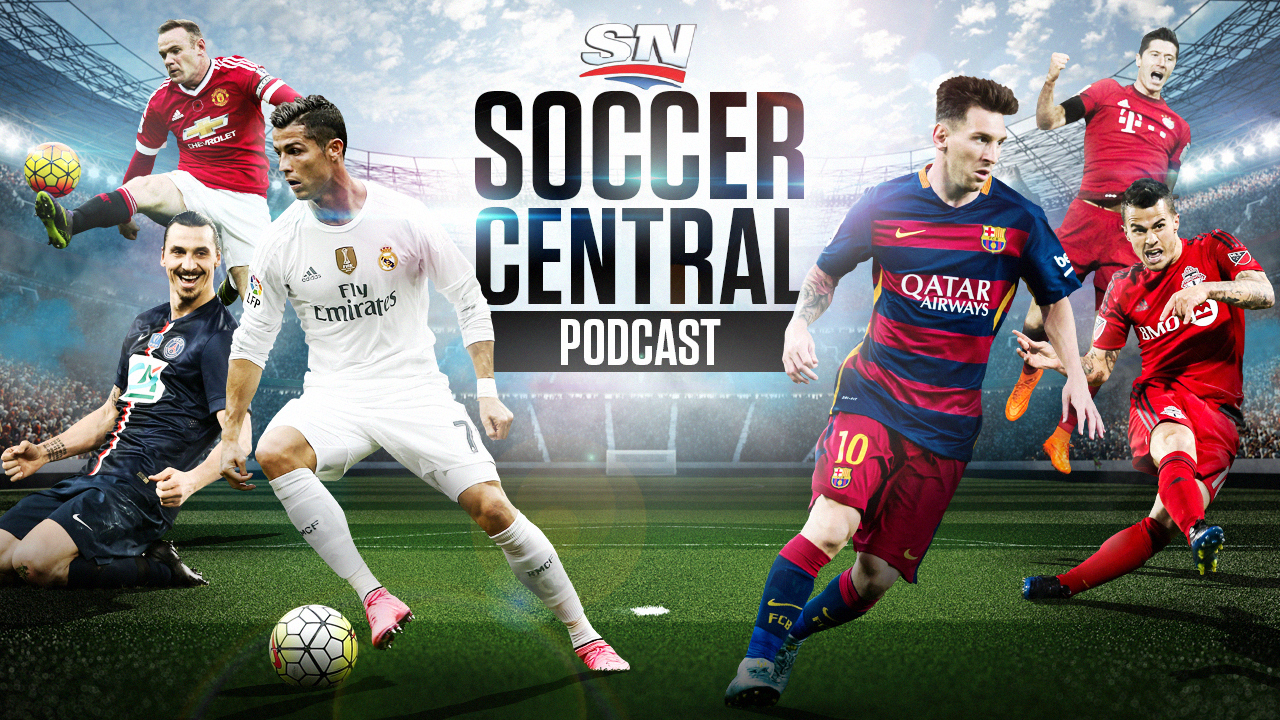 Sportsnet's Soccer Central podcast, hosted by James Sharman, takes an in-depth look at the beautiful game and offers timely and thoughtful analysis on the sport's biggest issues.
Listen now | iTunes | Podcatchers