Toronto FC was back in training on Tuesday ahead of its road game against the Portland Timbers this weekend.
Here are some news and notes from today's practice at the club's training facility in Downsview.
A showcase for TFC in Portland?
Toronto FC seems to be the talk of Major League Soccer after the Reds earned a 2-0 road win over the Montreal Impact on the weekend. The victory over the Eastern Conference leading Impact gave TFC 11 points and three clean sheets through their first seven matches of the campaign. Toronto also boasts the league's best defensive record, with just five goals conceded—a far cry from last year when it gave up a league-high 58 goals.
Toronto's strong start hasn't gone unnoticed south of the border. Multiple players were not made available to talk to local reporters after Tuesday's practice as they were scheduled to do phone interviews with a number of American media outlets. TFC topped the power rankings list that was published on the league's official website on Tuesday morning, and now Toronto is preparing to play the Portland Timbers in Oregon on Sunday, a game that will be nationally televised in the United States on ESPN.
Despite the high-profile nature of the contest against the reigning MLS champions, coach Greg Vanney downplayed the suggestion that this was a chance for TFC to showcase itself to the rest of the league and a larger TV audience who might not regularly take notice of the Reds.
"It's not something we've actually talked about or thought about much. Every time we play we're trying to be a little bit better than we were the weekend before," Vanney said.
"Really, our focus is [on] continuing to improve on the things we want to be good at, and whomever wants to take notice can take notice."
He later added: "We're moving in the right direction with our goals-against average and the amount of points we've been able to accumulate in these first seven games. That's our focus."
Drawing inspiration from Leicester
Leicester City has been the talk of the soccer world for quite some time now, and the chatter surrounding the Foxes will only be amplified now that they can clinch the Premier League title with a win away to Manchester United on Sunday.
Vanney has been inspired by the way Leicester has went about its business this season, and how it has put itself in a position to win what would be a historic—and improbable—Premier League crown.
"They come in week in and week out and they work hard collectively as a group, and they fulfill their responsibilities every single week. They do it as a unit and that for me is what's inspiring," Vanney said.
Injury update
Defender Clement Simonin has returned to full training after missing the majority of last season with injury problems.
The Frenchman looked to have a full-range of motion as he practised with his teammates on Tuesday, but there's no firm timeline as to when he might be able to play again.
"It's looking good for a guy who played two games and had two knee surgeries last year, and hasn't trained for a while," Vanney said. "It's good to just him back out there with the group again, and we'll keep building him up. At some point he'll become available to us, but we're not going to rush him into this just yet."
French midfielder Benoit Cheyrou remains sidelined with a quad injury.
Ashtone Morgan loaned to TFC II
Toronto FC announced on Sunday that it loaned defender Ashtone Morgan to their farm club, TFC II of the third-tier United Soccer League. As per terms of the loan, the Canadian international can be recalled by the MLS team at any time.
Morgan was in Montreal for Saturday evening's win over the Impact—he was an unused substitute—and then flew back early to play in TFC II's Sunday evening game. Morgan started and played 62 minutes in a 2-1 loss to FC Cincinnati.
"I wanted to get him some [playing time]. … I wanted to make sure that we're keeping guys sharp, and Ash is a guy that I want to keep in the loop," Vanney explained.
Looking ahead
Portland (2-2-3) sits eighth in the Western Conference, and faces the New England Revolution in Boston on Wednesday. The Timbers had a bye this past weekend—they beat San Jose 3-1 on April 16 in their last outing.
The last meeting between Toronto and Portland took place at BMO Field on May 23, 2015 when the Reds defeated the Timbers 1-0. TFC are 3-1-2 all-time against the Portland, who won last year's MLS Cup.
"Hopefully their midweek game can help us a little bit—that's a far way to travel—but they're the champions, and they're the champions for a reason. We have to respect that, even though if you ask them they'd probably tell you they're not playing their best football right now," defender Justin Morrow said.
Saturday's game is the finale of an eight-match road stretch to begin the season for Toronto due to ongoing construction at BMO Field. TFC plays their home opener on May 7 against FC Dallas.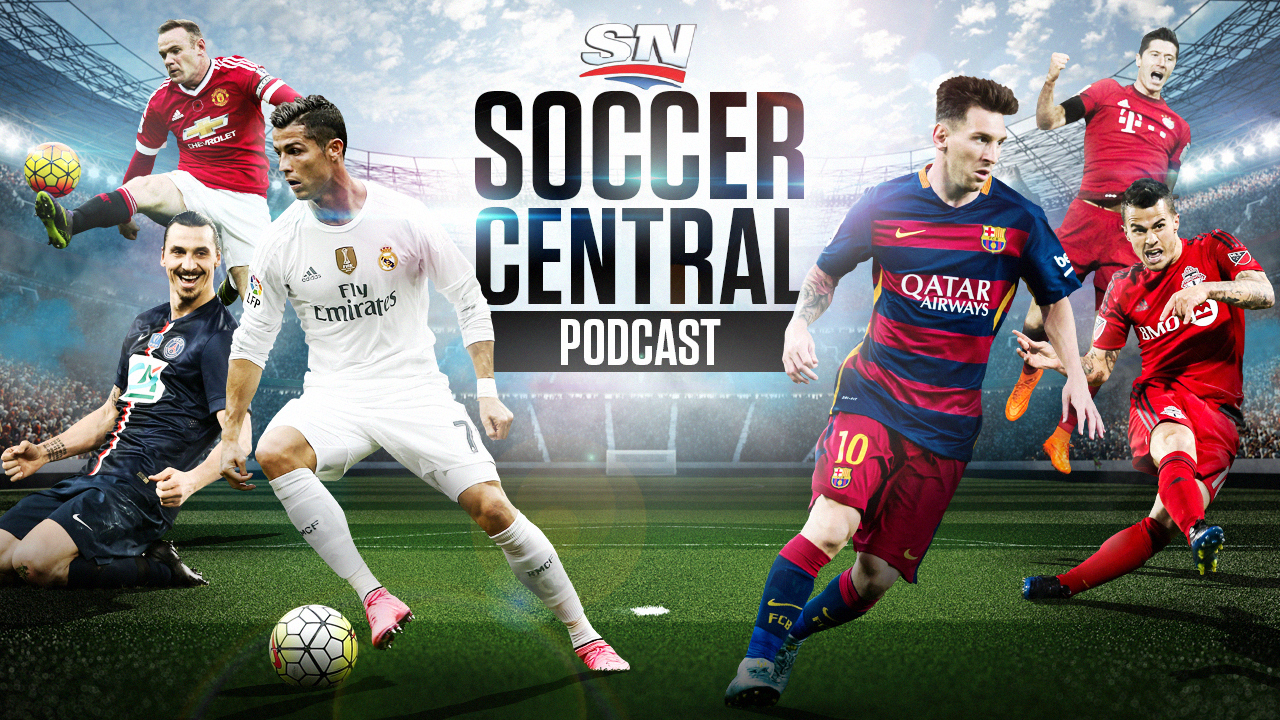 Sportsnet's Soccer Central podcast, hosted by James Sharman, takes an in-depth look at the beautiful game and offers timely and thoughtful analysis on the sport's biggest issues.
Listen now | iTunes | Podcatchers