Toronto FC was back in training on Tuesday ahead of its road game against the Houston Dynamo this weekend.
Here are some news and notes from today's practice at the club's training facility in Downsview.
Altidore close to starting again
After coming off the bench to great effect in recent weeks, TFC forward Jozy Altidore could finally return to the starting line-up over the course of the Reds' upcoming three-game road trip, which kicks off Saturday in Houston.
Altidore sustained a hamstring injury in mid-May that sidelined him for nine consecutive games. He made substitute appearances in each match of TFC's recent four-game winning streak at home, including Saturday's 4-1 decision over the New England Revolution when he scored in injury time.
The American international registered two goals and an assist during that four-game run, and has looked very solid in coming off the bench. Coach Greg Vanney has been cautious in the way he's integrated Altidore back into the team. Getting him through three games in seven days last week was the first test—one that Altidore passed. Now, it's time for the next test.
"Our next [objective] for Jozy is, at the right time, to get him into the starting team. … We're right there," Vanney told reporters after practice.
Even though Altidore has made an impact from off the bench, Vanney insists he hasn't considered continuing to use the American as a "super sub." When he's ready to start, he'll start.
"It's something we could do. In terms of getting Jozy back to full fitness and being 90-minutes ready, we need to take the steps that we've intended to take with him. Once we get to that we can decide what role is best for Jozy and for the team. But for me, we're a better team when Jozy is on the field," Vanney said.
"If we keep bringing him on for 30 or 40 minutes [as as substitute], he'll never reach the 90-minute fitness phase."
Giovinco named MLS player of the week
TFC forward Sebastian Giovinco was named Major League Soccer's player of the week on Tuesday.
Giovinco registered his fourth career MLS hat trick—his second in four matches—in the game against New England. He also assisted on Tosaint Rickett's goal in the Reds' 1-0 win over Real Salt Lake last Wednesday.
After going eight MLS games without scoring—his longest dry spell since joining TFC—the Italian has rediscovered his top form with seven goals and three assists in his last four matches.
How does Vanney account for Giovinco's recent turn in fortunes? Toronto's coach believes that the Italian is playing with more "freedom and joy," as well as receiving quicker service from his teammates.
"We were finding him early [vs. New England], which is a big thing. If we take too long to get him the ball then he has [opposing players] around him all the time. The ball is moving quick, and he's not having to rely on or feel like he has to rely on the dribble to create a [scoring] chance," Vanney explained.
"It's the pass, it's the ball moving quickly, it's us moving defenders through our running and through our ball movement that has opened up great opportunities for him."
Cheyrou still out
Vanney confirmed that midfielder Benoit Cheyrou is still injured and will be unavailable for the Houston game.
The Frenchman has missed the Reds' last three contests with a hamstring problem, and it's safe to say there's no guarantee he'll be back in time for the Reds' next game after this trip to Texas.
Before he picked up the injury, Cheyrou was playing some of his best soccer for TFC since he joined them last season. He was serving as team captain with Michael Bradley out injured, and marshalling the midfield with aplomb.
Now, he has to work his way back to full fitness and win back a starting role, which is going to more difficult with Bradley back in the starting line-up, and Will Johnson inching closer to returning.
"My job is, and it'll be a tough one, when everybody is healthy is to fit together the best midfield combination that we have on our team to give us the best chance to win games," Vanney said.
More injury updates
Starting goalkeeper Clint Irwin (quadriceps strain) and Canadian midfielder Will Johnson (bone fracture) remain out with long-term injuries. Irwin has been out since June 25; Johnson has been sidelined since June 30.
Johnson took part in training on Tuesday but is unlikely for the Houston contest. Vanney said it's more likely that the Canadian international will be available for the Reds' following game. Irwin could also be back next week.
Looking ahead to Houston
Houston (4-10-8) sits in last place in the Western Conference, and is winless in its previous five league games, including a 1-0 loss away to the Montreal Impact on Saturday.
TFC is 4-6-9 all-time against Houston in MLS action. The previous meeting between the Reds and the Dynamo was May 10, 2015 when Houston earned a 2-1 win. This is the only game between the clubs this season.
Even though the Dynamo are struggling this season, they are still a team that TFC can't take for granted.
"I don't know about 'need' to [win in Houston Saturday night], but it's definitely in our mindset that we're going down there to try and pick up three points," Vanney said.
"Obviously we have to execute when we get down there and it's never easy when you go to Houston in August. It's always a little bit of a kick in the ribs [with the heat] when you first start the game."
After the Reds visit Texas, they'll face Philadelphia (Aug. 20) and Orlando (Aug. 24) on the road before returning home to host Montreal (Aug. 27).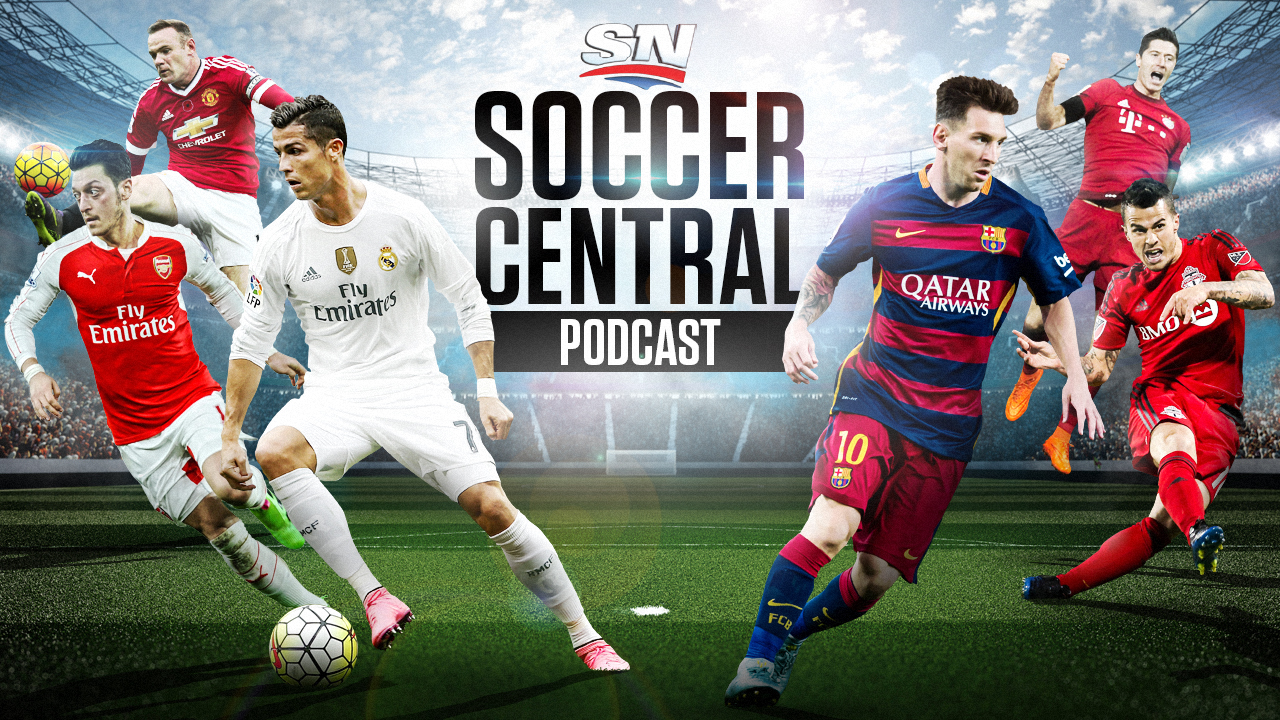 Sportsnet's Soccer Central podcast (featuring James Sharman, Thomas Dobby, Brendan Dunlop, and John Molinaro) takes an in-depth look at the beautiful game and offers timely and thoughtful analysis on the sport's biggest issues.