TORONTO—Although an expansion club last year, New York City FC proved to be a tough nut to crack for Toronto FC.
TFC went winless (with one draw) in three games against NYCFC, and dropped five out of a possible six points on the road—including a 4-4 thriller that saw Sebastian Giovinco record a hat trick in a nine-minute span.
Toronto will try to earn its first victory against NYCFC when the two sides clash on Sunday evening in the Reds' second game of the 2016 Major League Soccer regular season.
---
Sunday programming alert:
Watch
Toronto FC vs. New York City FC
live on Sportsnet ONE and online at
Sportsnet NOW
. Coverage begins at 5:00 pm ET/2:00 pm PT. ||
Broadcast schedule
---
TFC is coming off an impressive 2-0 win away to the New York Red Bulls last week in their season opener. And while NYCFC presents an easier challenge on paper than the Red Bulls, who were last year's Supporters' Shield winners, Sunday's match provides a unique challenge for Toronto.
While most teams in MLS, including TFC, play their home games on a standard 120 yards long x 75 yards wide field, NYCFC's pitch at Yankee Stadium measures 110 yards by 70 yards—the smallest field in the league, and the smallest allowed by FIFA's international guidelines.
Most elements of a soccer field are standardized, including the 18-yard penalty box and the 10-yard centre circle. But the overall dimensions can vary and are at the discretion of the home team. Because of the tight confines of the baseball stadium that NYCFC call home, they take full advantage of that rule.
TFC captain Michael Bradley admits the Yankee Stadium pitch "presents its own unique challenge" for opposing teams.
"It's narrow, it's short, it's cock-eyed—it's interesting," Bradley offered.
"The field being small means that things happen quickly. There's not much time to make decisions—balls turnover and before you even notice, before you even realize, they're in your penalty area."
Coach Greg Vanney explained that players don't necessarily have to adjust their individual style of play because of the narrower and shorter field. But they do have to be quicker in their decision-making and execution, as there's little time to dawdle when in possession.
"Players are closer together… so you'll have less time on the ball, gaps are a little bit smaller, space is a little bit tighter. You have to be prepared to play a little bit quicker, to be a little more precise, things like that. For us, those are the biggest adjustments—you have to be used to the speed of the game [on that pitch]," Vanney said.
Less space to operate in and less time on the ball means errors are often punished by NYCFC. From a defensive standpoint, TFC has to move in unison much more than they normally would. Mistakes will happen; the key is limiting them and how you respond once they occur.
"It's knowing we have to find good ways to move together as a group, making sure our reactions are good, making sure that everybody understands that in a game like this not everything is going to be perfect," Bradley stated.
In last week's win over the Red Bulls, Vanney deployed a 4-3-3 formation that stayed compact and organized, defended in numbers and pressed high up the field in order to win the ball and launch counter-attacks. The result was a first ever win at Red Bull Arena, and a rare shutout on the road—against the top scoring team in MLS from a year ago, no less.
The NYCFC pitch won't change Vanney's tactical approach for Sunday's contest. The focus will remain on team defending and trying to build off of that win over the Red Bulls, using it as a template of how to play on the road—especially with Toronto's first eight games of the campaign being away from home due to construction and renovation to BMO Field.
"Tactically, we're not going to make any adjustments in the grand scheme of things. We want to keep our identity; we're early in the season and you have to be who you are. You can't make too many moves to change things up this early," Vanney stated.
Bradley also doesn't see the need to make changes to Toronto's game-plan. Last week's win in New York wasn't pretty, but it was effective.
"At the beginning [of the season] it's about finding ways to get points, finding ways to wins games, finding ways to get results, knowing that you're going to play your way into the season, that your sharpest days are still to come," Bradley said.
---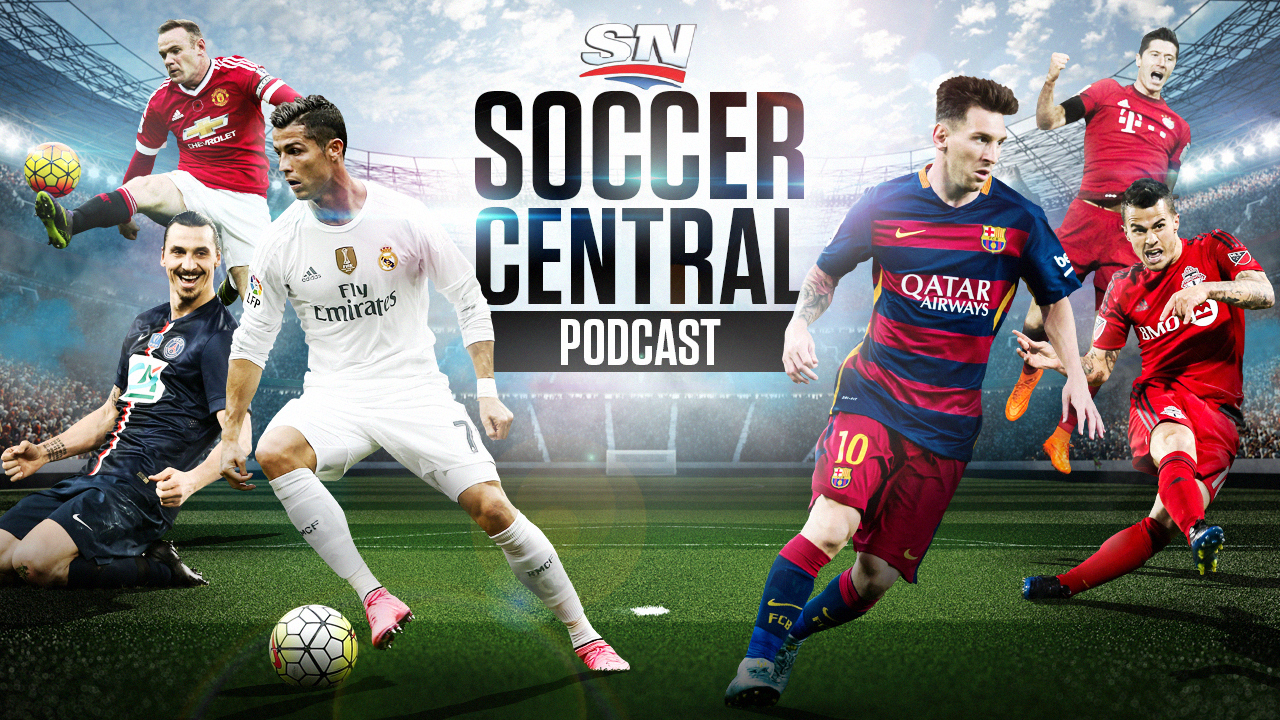 SPORTSNET.CA's Soccer Central podcast, hosted by James Sharman and John Molinaro, takes an in-depth look at the beautiful game and offers timely and thoughtful analysis on the sport's biggest issues.
Listen here | iTunes | Subscribe to the podcast
---