Toronto FC has a date with history on Wednesday night in Florida.
A win or a draw versus Orlando City would see TFC climb into first place in the Eastern Conference, a position they've never held this late in the regular season since entering Major League Soccer in 2007 as an expansion franchise.
If you're shocked that the Reds are in this spot then you haven't been paying close enough attention.
Toronto FC is the hottest team in MLS at the moment thanks in large part to a six-game unbeaten run (with five wins), a solid defence (two clean sheets in this run), Jozy Altidore rediscovering his form (four goals and an assist in five games) and Sebastian Giovinco showing why he's still the best player in the league (eight goals and four assists in six matches).
The players know what's at stake on Wednesday, and they'd like nothing more than to go into this weekend's home game against the Montreal Impact sitting atop the Eastern Conference. But midfielder Will Johnson is quick to point that while this could be a milestone match, it also won't define TFC's season.
"Big picture perspective, we're more worried about [finishing in] first place at the end of October than we are after the Orlando game on Wednesday night," Johnson told Sportsnet in a one-on-one chat.
He also warns that any talk of TFC being a leading MLS Cup contender is premature at this point, as he feels there are "probably five of six teams" in the league that can win it.
"We feel like we have a chance [to win MLS Cup]. But in this league, every team can always put itself in position to compete for trophies. This is MLS, this is how it goes. Teams go on hot runs, and get streaky at the right times. We have a group that definitely can contend for an MLS cup, but it requires getting a few breaks along the way," Johnson said.
The Reds' latest win, a 3-1 decision over the Philadelphia Union on the road last Saturday, was, perhaps, the team's most balanced and dominant performance of the campaign thus far. It was only the club's fourth victory away from home this season, and its first since April.
Gaining results away from home in MLS is tough—only one team in the entire league in 2016 has a winning record on the road. But Toronto has taken four out of a possible six points from its last two road matches. Johnson credits the recent return of players from injury and TFC's early form—when it opened the campaign with eight straight road games, and went a respectable 3-3-2—with the team's solid showings away from home the last two weeks.
"We put a lot into establishing a blueprint of who we were going to be this season and how we were going to play during that run, making sure that we don't leave points on table. I think you're seeing the fruits of that hard work now," Johnson offered.
The win in Philadelphia was a much-needed result for the Reds after they disappointingly dropped points in a 1-1 draw against a 10-man Houston Dynamo side the previous week. It also allowed TFC to keep pace with the Eastern Conference-leading New York City FC, and within distance of FC Dallas for first place overall in MLS.
"It was another step down the road where we want to go when we have our best group on the field, which is to go anywhere in this league and get a result," Johnson said of the victory over the Union.
"But for us, it's just a small step. It's something you have to do in order to achieve bigger goals—you have to take small steps, and that was a small step. Now we look to build upon it."
NOTES: Toronto FC leads the all-time series against Orlando City with three wins in four matches, but the team from Florida won the last encounter, 3-2 at home on June 25. These sides will meet for the third and final time this year on Sept. 28 at BMO Field… Panamanian midfielder Armando Cooper, recently acquired on loan, could make his Toronto FC debut versus Orlando… TFC returns home to host the Montreal Impact on Saturday evening. Captain Michael Bradley would be suspended for that match if he earns a yellow card in Orlando on Wednesday night…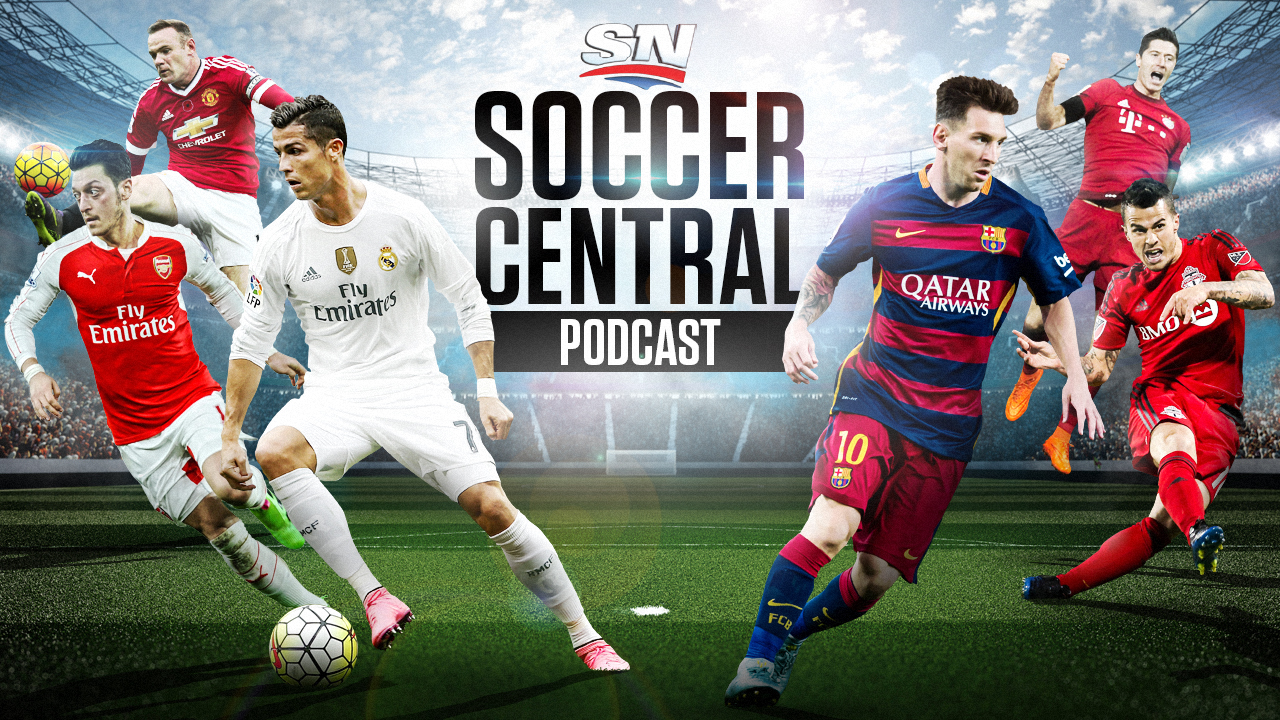 Sportsnet's Soccer Central podcast (featuring James Sharman, Thomas Dobby, Brendan Dunlop and John Molinaro) takes an in-depth look at the beautiful game and offers timely and thoughtful analysis on the sport's biggest issues.