Forty-three days.
That's how long ago Roman Torres' penalty attempt blew by goalkeeper Clint Irwin to lift the Seattle Sounders to victory over Toronto FC via shootout in the MLS Cup final at BMO Field.
Doesn't seem that long ago, does it? That's because it isn't. Off-seasons always seem too short, but in Toronto's case this is the shortest winter break in club history—they only made the playoffs for the first time in 2015, so their off-seasons have historically started in late October.
The club's run to the 2016 MLS Cup final on Dec. 10 means TFC have had to cut short its vacation, as training camp for the 2017 campaign officially opened on Monday, with most players reporting for medicals.
Here's what you needs to know about the Reds going into pre-season training camp.
Pre-season schedule
The team will start and end training camp in Toronto, and will head to California and Florida in between.
Here's the schedule as it stands now. TFC is expected to play three of four friendlies against college teams while they are in Los Angeles. Those matches will be announced later.
• Jan. 23 – Players report to Toronto for medicals
• Jan. 28 – Team leaves for Los Angeles
• Feb. 6 – Team returns to Toronto
• Feb. 13 – Team leaves for Orlando
• Feb. 15 – TFC vs. Miami FC (in Orlando)
• Feb. 17 – TFC vs. University of Orlando (in Orlando)
• Feb. 19 – TFC vs. Orlando City (in Orlando)
• Feb. 22 – TFC vs. Minnesota United (in Orlando)
• Feb. 22 – TFC vs. Chicago Fire (in Tampa)
• Feb. 26 – Team returns to Toronto
• March 4 – Regular season opener: TFC vs. Real Salt Lake in Utah
Late arrivals to camp
A few players won't be in camp early on due to international commitments: Jay Chapman, Tosaint Ricketts and Jonathan Osorio played for Canada in Bermuda over the weekend, while Armando Cooper represented Panama vs. Costa Rica. They will join the team before the end of this week.
Captain Michael Bradley and Jozy Altidore are away with the U.S. national team, who will play friendlies against Serbia in San Diego (Jan. 29) and Jamaica in Chattanooga (Feb. 3). They are expected to join TFC after the team returns from California.
The big question going into camp
TFC doesn't have any major roster holes—The starting 11 from the MLS Cup final remains intact. But they could use some depth, and it'll be interesting to see how things play out over the course of training camp ahead of the regular-season opener.
A playmaking midfielder remains a top priority for the club, and general manager Tim Bezbatchenko has been on a number of scouting trips looking for a No. 10. The team has general and targeted allocation money (GAM and TAM) to spend, so finding an international player who can give the team a creative spark in midfield and link up effectively with forward Sebastian Giovinco and Altidore shouldn't be too difficult—although, valuable salary cap space will be eaten up by bonuses and pay raises to some players.
But maybe they can fill that central midfield spot from within the current roster. Canadian Jay Chapman, 23, looked solid in the middle portion of last season before picking up an injury late in the summer that basically ruled him out for the rest of the year.
If they go that route, they could then use their GAM and TAM to re-sign midfielder Benoit Cheyrou (more on that later) and reinforce the back line. With the loss of Will Johnson (who explored free agency and signed with Orlando City), bringing back Cheyrou is a must.
The Reds also lost backup central defender (Josh Williams) and backup right fullback (Mark Bloom) in the off-season, so they could use a few more defensive pieces, especially after veterans Drew Moor and Steven Beitashour logged lots of playing time last season.
The potential loss of Moor to injury would be a big blow for the Reds, what with youngsters Eriq Zavaleta and Nick Hagglund the only other options, so signing another central defender should be high on the team's "to do" list.
MLS SuperDraft recap
TFC used its lone first-round pick (21st overall) at the MLS SuperDraft earlier this month on Notre Dame centre back Brandon Aubrey.
Bezbatchenko feels Aubrey can compete for a spot on the first team this season—although, he didn't rule out sending the young defender to their farm club, TFC 2, in the third-tier USL.
"We feel he can play in MLS sooner rather than later," Bezbatchenko said.
Toronto traded its two second-round picks to Chicago for $75,000 U.S. in targeted allocation money, funds it could use to sign an attacking midfielder.
The club selected Duke goalkeeper Robert Moewes and Syracuse defender/midfielder Oyvind Alseth in the third round, and Michigan defender Lars Eckenrode and Virginia Tech defender Juan Pablo Saavedra in the fourth round. Moewes could feature as the club's third-string goalkeeper this season. Don't expect the other three players to make the senior team, although they could sign with TFC 2.
Other new faces in camp
Aside from the draft picks, there will be other new faces in camp, including Canadian midfielder Sergio Camargo, who signed with Toronto earlier this month. Camargo is the 13th player in club history to join the team after spending time in TFC's youth academy.
Toronto FC will once again bring a few TFC 2 players into camp, giving them a chance to earn a spot with the senior team—see Canadian forward Mo Babouli from last year. Look for midfielder Raheem Edwards to get an invite and push to earn a first-team contract. The 21-year-old native of Toronto is a dynamic attacking player with potential, and he's already played for the senior side, appearing in last year's Canadian Club Championship and in one MLS match. Ayo Akinola, a 17-year-old forward with TFC 2 that the club is very high on, will also likely get an invite.
Toronto will also bring in a number of players on trial, giving them the opportunity to evaluate them before possibly signing them to a deal. One such player is Aikim Andrews, a 20-year-old midfielder from Trinidad.
TFC did not exercise its option on veteran midfielder Benoit Cheyrou, but the club is expected to re-sign the Frenchman to a new deal, as he will be in training camp. Defender Clement Simonin also did not have his option exercised, but he is in Toronto and he could be invited to camp and/or sign with TFC 2.
Midfielder Daniel Lovitz and Chris Mannella are not expected back after TFC did not exercise its option on the pair of youngsters. Goalkeeper Quillan Roberts, who was out of contract at the end of last season, won't be brought back, either.
Kickoff of regular season
Once again, Toronto FC will start the MLS campaign on the road this year. The Reds open the campaign away to Real Salt Lake (March 4), Philadelphia Union (March 11) and Vancouver Whitecaps (March 18) before hosting Sporting Kanas City on March 31 in their home opener.
For more on the regular season schedule, CLICK HERE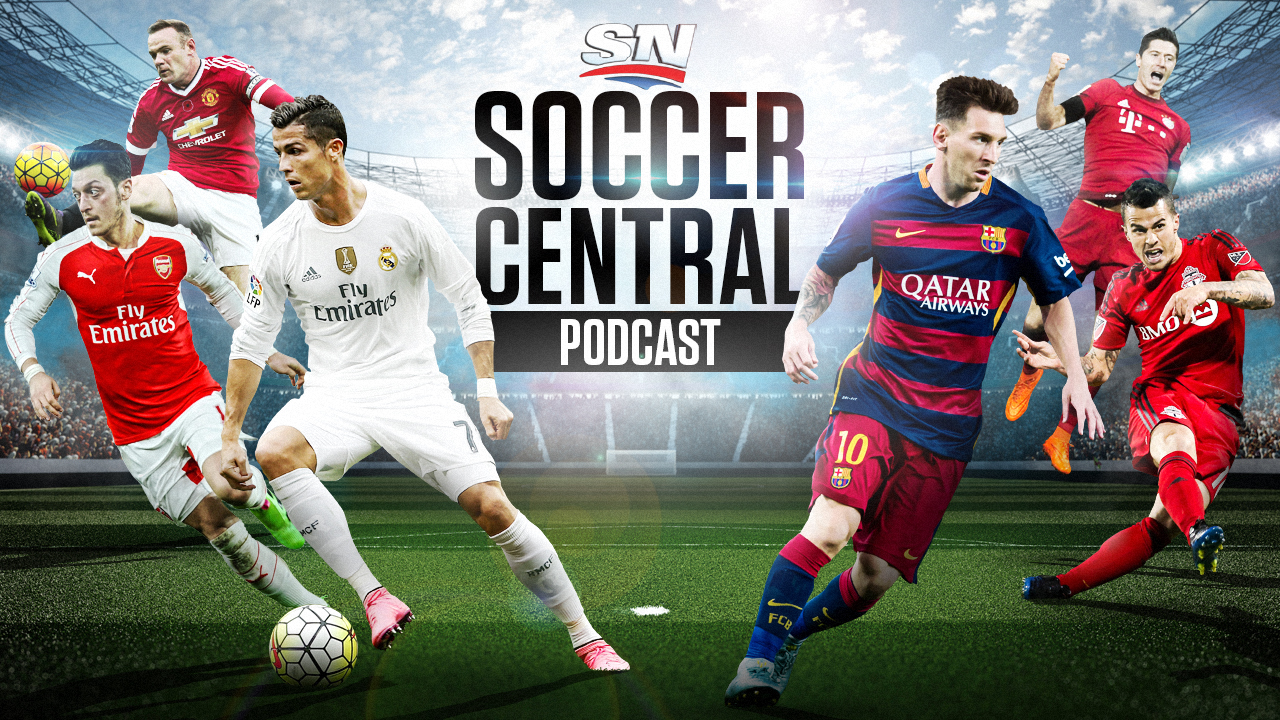 Sportsnet's Soccer Central podcast (featuring James Sharman, Thomas Dobby, Brendan Dunlop and John Molinaro) takes an in-depth look at the beautiful game and offers timely and thoughtful analysis on the sport's biggest issues.
Listen now || iTunes || Podcatchers