Toronto FC was back in training on Tuesday ahead of its home game against the Columbus Crew this weekend.
Here are some news and notes from today's practice at the club's training facility in Downsview.
Vanney's All-Star Game memories
Thursday's MLS All-Star Game in San Jose will feature a team of the league's best players taking on English super club Arsenal.
Toronto FC coach Greg Vanney played in two all-star games, including the 2005 fixture when he was a member of FC Dallas, as he captained the MLS side in a 4-1 win over English Premier League club Fulham in Columbus.
"It was a great experience. It's a small league in the grand scheme of things, especially in those days, so it was a lot of guys you'd compete against and you admired for the things they've done around the league. You get to come together as a group and perform and represent the league," Vanney said.
He later added: "It's not realistic because [Arsenal] is not in the middle of their season, and it's obviously a spectacle—it's not a real game. But at the end of the day you still take pride in [representing MLS] and you want to win the game. For me it was very enjoyable and a lot of fun."
---
Sunday programming alert: Watch Columbus Crew vs. Toronto FC on Sportsnet 360 on Sunday, July 31 at 7:30 pm ET. You can also watch the game online at Sportsnet NOW || Broadcast schedule
---
Fingers crossed for Seba at All-Star Game
Vanney admitted even though he had a lot of fun participating in the all-star game as a player, he looks at the mid-season match and its festivities in a different way as a coach.
"My perspective has changed," Vanney joked.
TFC forward Sebastian Giovinco, who scored a hat trick in a 4-1 win over D.C. United on the weekend and was named MLS player of the week Tuesday, will appear in Thursday's contest against Arsenal. The last thing the Reds need is for their top scorer and reigning league MVP to pick up a knock or an injury that will keep him out of the lineup for any length of time.
Vanney hasn't had a chance to talk to San Jose manager Dominic Kinnear, who will coach the MLS all-star team. But he explained there is a general understanding that Kinnear will do his best to rotate his squad during the game and minimize players' minutes in order to avoid possibly injuries.
"Every coach is [in the same boat] in that they want their guys out there as little as possible. Whoever has been the MLS all-star coach in the past has tried to respect that as much as possible," Vanney said.
"Winning is probably the second or third [priority]; it's making sure that everybody gets out of there healthy and is able to join their teams for the weekend."
Midfielder Jay Chapman and forward Jordan Hamilton are also in San Jose and will play Wednesday's MLS Homegrown Game, a contest featuring the league's top youngsters against Mexico's under-20 side.
All three TFC players participating in this week's All-Star Game week will be back in time to play in Sunday's home game against Columbus.
Injury update
While forward Jozy Altidore returned to action on the weekend after being out since mid-May with a hamstring problem, three key starters remain sidelined for the Reds. Goalkeeper Clint Irwin (quadriceps strain), captain Michael Bradley (knee sprain) and Canadian midfielder Will Johnson (bone fracture) are still dealing with long-term injuries.
The original thought was that the trio of starters would all be out for six weeks, and that they'd be available for the Aug. 13 road game vs. Houston.
Vanney said Tuesday that he's optimistic to have Bradley back in full training sometime late next week, and that Irwin and Johnson are likely two to three weeks away from returning. But he cautioned those are not firm timelines, and that it could easily change depending on how the individual players respond to their respective rehab programs.
"We have our objectives and our goals, but ultimately the knee and Michael will tell us when that time will be," Vanney said about his captain's pending return.
Looking ahead
Columbus (3-7-10) sits ninth in the Eastern Conference, eight points and four places behind Toronto (7-7-6). Columbus is coming off a 1-1 draw vs. Orlando City last weekend.
TFC is 5-12-10 all-time against Columbus in MLS action. Sunday marks the third and final meeting between the clubs this season, with both of the previous contests ending in draws, including a 1-1 stalemate on July 13 in Columbus.
Sunday's game is the second in a run of four straight home matches for the Reds, who will also host Real Salt Lake (Aug. 3) and New England (Aug. 6).
I'll have a feature story on Toronto FC defender Eriq Zavaleta tomorrow for Sportsnet.ca.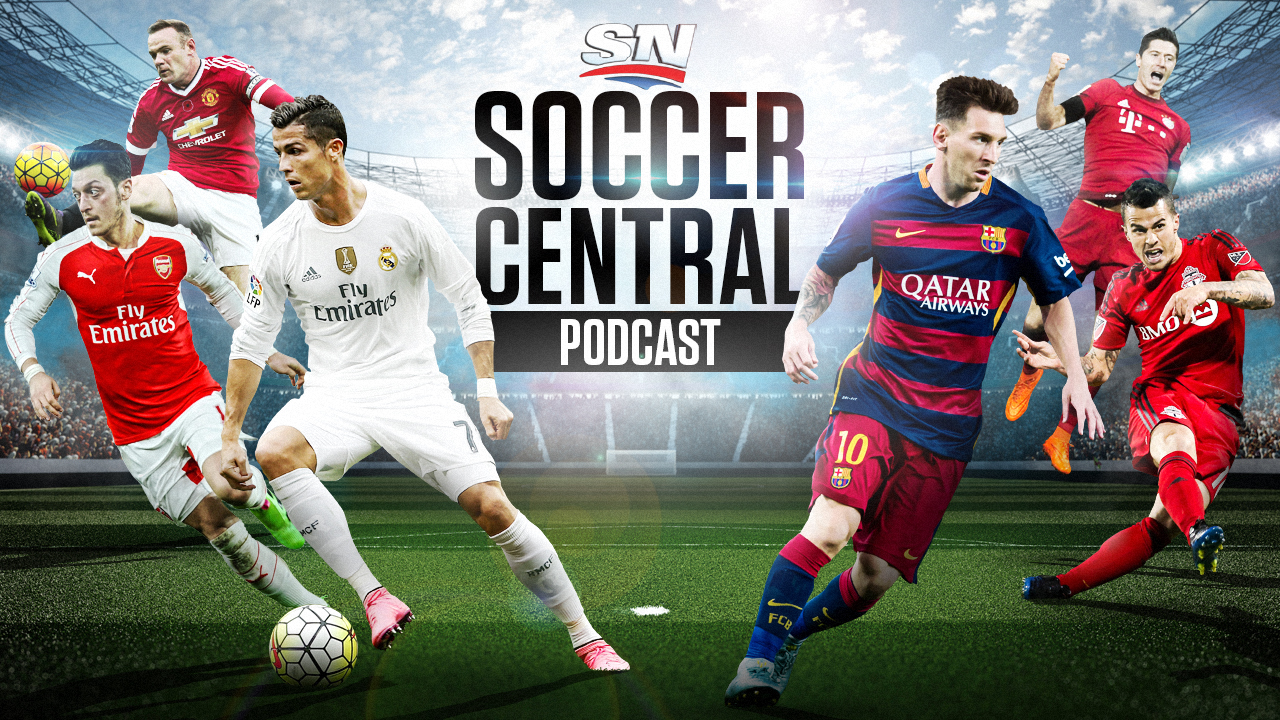 Sportsnet's Soccer Central podcast (featuring Thomas Dobby, Brendan Dunlop, John Molinaro and James Sharman) takes an in-depth look at the beautiful game and offers timely and thoughtful analysis on the sport's biggest issues.