TORONTO — They have become the three dirtiest words in the lexicon of Toronto FC.
"Bloody Big Deal."
The 2014 Major League Soccer campaign started with such promise for Toronto, a season that looked like it was going to be much different from all those that came before it thanks to the arrival of Premier League striker Jermain Defoe.
You'll recall on that fateful day in January 2014 that a throng of reporters jammed into a downtown sports bar and restaurant for the official unveiling of Defoe as TFC's new star striker. The Reds were the talk of the town for a change—and in a good way—as media and fans alike were hanging from the balcony while Defoe walked out onto the stage just moments after former MLSE president Tim Leiweke asked, "Why can't we be great?" There was genuine buzz and expectations of success, and Defoe was the main reason because Toronto never had a goal-scorer like him before.
It didn't quite work out. Defoe ended up playing only 19 games in a season that ended without a playoff berth. Nearly a year after he arrived, Defoe went back to England—was he ever really here?—and the infamous, ill-fated and ill-conceived PR campaign that he will forever be linked with in this city's sporting conscience became a sour reminder of yet another Toronto FC failure.
Even today, if you say those words—"Bloody Big Deal"—to the average TFC fan, they'll instantly bristle, their blood will begin to boil.
Defoe is gone, as is Leiweke. But what tends to get forgotten about the "Bloody Big Deal" is that standing on the stage beside Defoe and Leiweke that day was Michael Bradley. The American international is still around, and he's become not only the captain and a marshalling figure in the locker room, but also the very symbol of this franchise's culture change and its amazing ambition in turning itself around after years and years of futility.
True, it didn't pan out with Defoe. Bradley, though, has been a success story, his presence helping to solidify the team on the pitch, and aiding the club in luring players the calibre of Sebastian Giovinco and Jozy Altidore from Europe. Now, TFC is 90 minutes away from hoisting the MLS Cup trophy on Saturday at BMO Field. Who'd have thought that was possible in the aftermath of the Defoe debacle?
But the "Bloody Big Deal" campaign needn't be a reminder of past flops. Instead, general manager Tim Bezbatchenko argues it should be recognized as the turning point for Toronto FC.
"It's funny because Michael's introduction was the very same day, it was at that same event. For me, the 'Bloody Big Deal' was an idea of the kind of club we wanted to become, more than it was about Jermain Defoe. Perhaps that's revisionist history, but for me being a part of it that day on the stage, and getting the support from our ownership, it was about that idea and sending a signal to everyone that we're not going to be a laughing matter any more," Bezbatchenko told Sportsnet in a one-on-one interview on Thursday afternoon.
"It was us saying, 'We might not win every game, we're not going to make all the right moves and we're going to make some mistakes. But we're going to be taken seriously, we want our fans to come back,' and that was the turning point for this franchise.
"You have to go back to that moment and say that got things in motion and it snowballed from there. We took steps back along the way, but we learned from them as every team does, and we built from that very moment."
Bezbatchenko wasn't the point man in bringing Defoe to Toronto, but he was involved in the process. As such, he's caught a lot of flack during his tenure as GM, with fans and media calling for his head every time a trade or transfer moved doesn't work out.
He's got some stuff wrong, no doubt. But Bezbatchenko also got a lot right, and he played a key role in getting Giovinco and Bradley to come to Toronto when they were still in the prime years of their respective careers. His fingerprints are all over this roster. He's one of the main architects of this club's rebirth, helping to turn this team from league laughing stocks to MLS Cup finalists.
A win on Saturday would be the culmination of that hard work. But it's only the beginning, according to Bezbatchenko, who feels this TFC side has been built to be competitive in the long-term. Reaching MLS Cup this year isn't a one-off—it's a starting point. Not that's it's going to be easy to sustain this success, though.
"That's the plan, that's the hope and that's the feeling around here—that we can contend for years. But you have to remember our league is so tough—the salary cap and the roster rules means the league gets recalibrated each year, so it's very challenging," Bezbatchenko warned.
"I don't think when you're on top you can be stagnant—I think you have to change, and things will change, things you can't control. Players find form, they lose form, so we have to be cognizant of that and try our best to stay ahead of the curve. But as of right now, I think there's a very good chance this team can be competitive for many years."
If Toronto does win on Saturday, don't expect an "I told you so" from Bezbatchenko in response to his many critics over the years who questioned whether he knew what he was doing. That's not his style, and it's not his motivation.
"Look, there were a lot of low moments along this path, this journey. You're in this because you want to win something; you're not in this because you want to prove people wrong. But along the way, it's nice if people see that maybe they were wrong, and that maybe we do know what we're doing here," Bezbatchenko said.
"For all of us who have lived in Toronto, some of us longer than others, and just seeing how difficult it is to win this market—because we love ourselves but we hate ourselves at the same moment—I'm really happy for our ownership, and all the soccer fans in this city."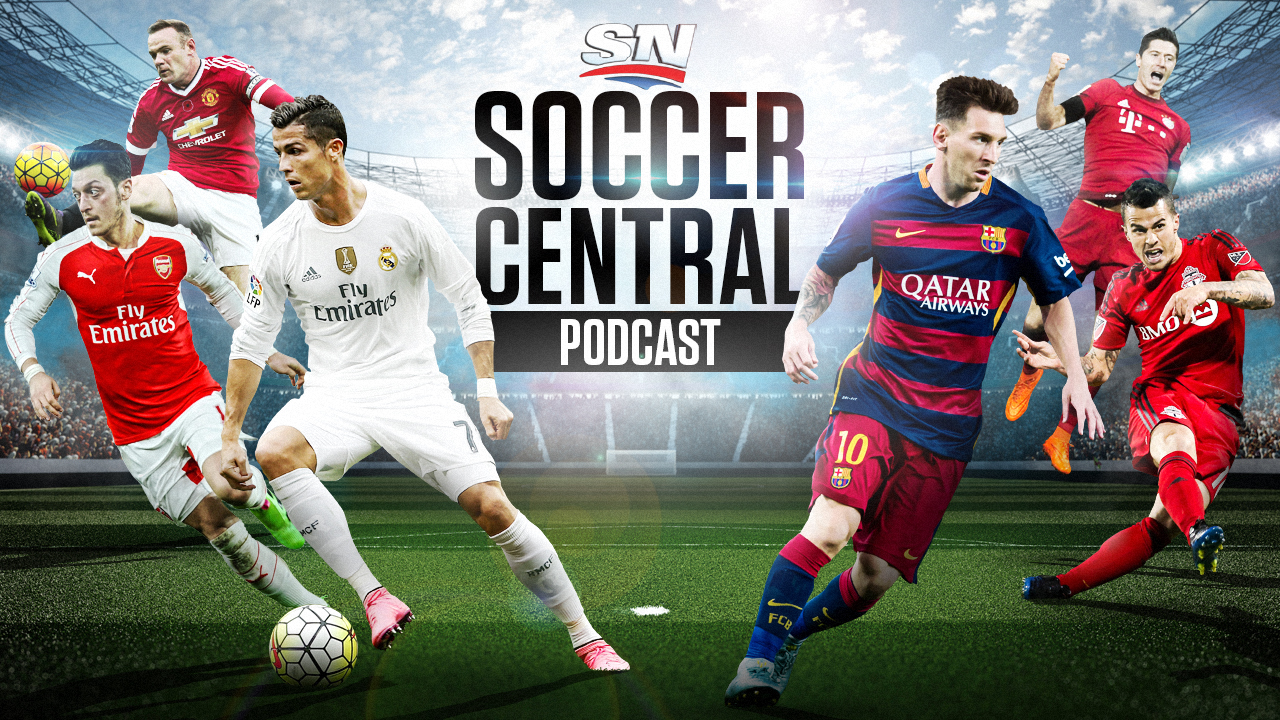 Sportsnet's Soccer Central podcast (featuring James Sharman, Thomas Dobby, Brendan Dunlop and John Molinaro) takes an in-depth look at the beautiful game and offers timely and thoughtful analysis on the sport's biggest issues.
Listen now || iTunes || Podcatchers