The list of players who have competed at the Torneo di Viareggio, one of soccer's most prestigious and important youth competitions, reads like a who's who of the sport.
Legends such as Dino Zoff, Paolo Maldini, Sepp Maier and Gabriel Batistuta all played in the tournament, as did current stars Edinson Cavani, Bastian Schweinsteiger, Gianluigi Buffon and Sebastian Giovinco. Incredibly, 16 members from Italy's 2006 World Cup–winning team competed as youths at the Viareggio.
Held every year since 1949 in Viareggio, in northern Tuscany, and coinciding with the city's carnival festivities, the two-week tournament draws top teams from around the world, garnering mainstream media attention and large television audiences — matches are routinely aired live by Italian state broadcaster RAI.
The tournament has, not surprisingly, been dominated by Italian primavera teams, or youth squads. Juventus and AC Milan have won it a record nine times. Other winners include Inter Milan, Fiorentina and AS Roma, as well as Sparta Prague, Partizan Belgrade and Anderlecht, and Juventud of Uruguay, the lone team from outside of Europe to win in.
Major League Soccer will be represented for the first time at this year's Viareggio, which runs from March 13-29, as TFC 3, the MLS club's senior youth academy team, will participate in the tournament.
TFC 3 has been drawn into a first-round group with Juventus (the defending champions), FK Dukla Prague (of the Czech Republic) and S.S. Maceratese (from Italy's third division). The top two teams move on to the knockout stage.
Toronto FC club president Bill Manning was the driving force behind TFC 3 being invited to the Viareggio.
"All the credit goes to Bill," TFC 3 coach Danny Dichio told Sportsnet. "He worked hard to pull this off because he wants our younger players who are just now reaching that point in their careers where they're close to turning pro to play at the top youth tournaments, and the Viareggio is right up there among the best in the world."
A former TFC striker of some repute — he scored the club's first goal during the Reds' inaugural 2007 MLS season — Dichio never played in the Viareggio, but he certainly knew all about it while growing up in England. Now as a youth coach, he appreciates how this tournament has the potential to be a launching pad for youngsters.
"When you're a younger player, especially in Italy, this is the tournament to play at. Playing in the Viareggio as part of the primavera is part of your progression to make it to the senior team, whether you're playing in Serie A or Serie B," Dichio said.
From a TFC 3 perspective, it's a chance for the Canadian side to test itself against top teams from across Europe in its same age group — in some cases against players who have already played for their respective senior teams.
"For our players to play in the GTA [Greater Toronto Area] week in and week out, where there are some very good teams, we usually have to play older age groups to be really tested. Now at the Viareggio, we're going to play teams in our own age groups, so it's a huge chance for us. It's huge for our players, especially at this moment in their development," Dichio offered.
"To play Juventus there is going to be a wonderful experience for our boys, but we also want to get a good gauge of where our players are at. It's a win–win for us because if we go there and perform well, then we're on the right track with our players in terms of their development and training. Likewise, we can also go there and see the difference in class, and see where we need to get to, and how much we need to improve."
Coached by former Italian international Fabio Grosso, Juventus's primavera team is one of the favourites. What's more, TFC 3 is at a major disadvantage in that they are still in pre-season mode, while the other three teams in their group at the Viareggio are in the middle of their campaigns.
Dichio is realistic about his expectations — he knows getting out of the group will be a challenge. But he insists TFC 3 players will go to Italy with a sense of fearlessness that will serve them well.
"What I'll say about the Canadian players is that they are different from Europeans. [Europeans will] look at their opponents and kind of make up their mind what's going to happen before a ball is kicked, whereas Canadian players have a great resiliency; they play without fear; they're willing to roll their sleeves up and put it all out there," Dichio said.
He later added: "We have to be humble, but at the same time we have to go there and show we can compete. I'm quietly confident with this group."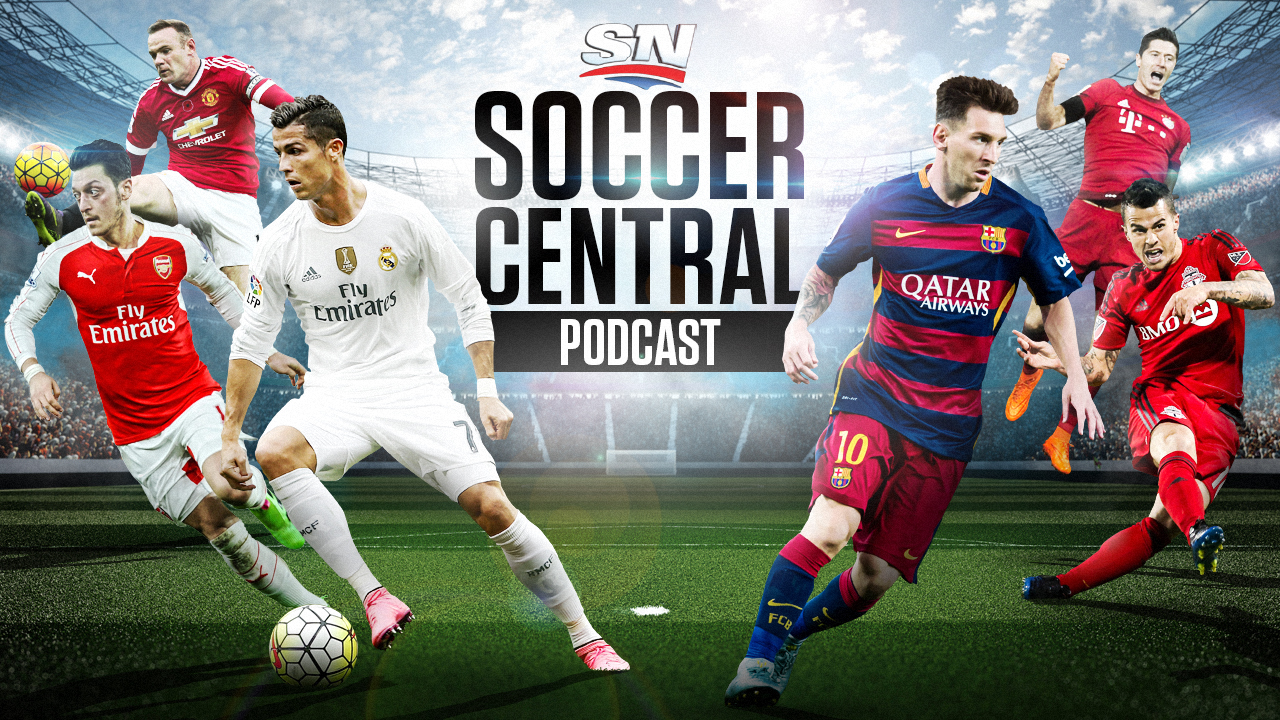 Sportsnet's Soccer Central podcast (featuring James Sharman, Thomas Dobby, Brendan Dunlop and John Molinaro) takes an in-depth look at the beautiful game and offers timely and thoughtful analysis on the sport's biggest issues.
Listen now || iTunes || Podcatchers