It was both one of the best and worst moments of the Major League Soccer season for Toronto FC.
Down 2-0 to the Vancouver Whitecaps in the second leg of the Amway Canadian Championship back in June, TFC looked as though they were going to have the Voyageurs Cup ripped from their grasp after earning a 1-0 home win in the series opener.
Despair quickly turned to elation for the Reds when Will Johnson scored deep into injury time—Toronto ended up losing the match 2-1, but won the two-game final on the away goals rule.
Johnson, though, was seriously injured on the play, as Vancouver goalkeeper David Ousted collided with him a split second after he fired his shot into the Whitecaps net. The Canadian international was later diagnosed with a bone fracture in his left leg, and ended up missing seven weeks of regular season action.
Johnson was understandably frustrated, as he'd been through this before. He broke his right leg as a member of the Portland Timbers in September 2014, an injury that sidelined him for the rest of the season and for the majority of the 2015 MLS campaign.
But the veteran midfielder remained philosophical about his latest injury layoff, and even considered himself lucky in the grand scheme of things.
"I ended up feeling okay about everything because when the initial injury happened [in Vancouver] I thought I was in big trouble. I thought it was going to be another bad injury and I'd be out for six months," Johnson told Sportsnet in a one-on-one chat this week.
"I thought I was going to have to have something surgically repaired, and when I found out it was just a fracture and given the six-week prognosis, that was a huge sigh of relief; it was something I rallied around the whole time I was off."
The experience of coming back from a broken leg while at Portland helped him overcome this recent setback. Boredom was the biggest obstacle; Johnson only recently returned to full training with his teammates after spending weeks recuperating and working out on his own.
"Having been what I went through from 2014 to 2015 with a total reconstruction of my other leg, this was just a speed bump. Was it frustrating? Sure, a little bit. But more than anything I was just bored. I love playing, I love being part of this team and I wanted to get back out there as soon as possible," Johnson said.
He later added: "It was a relief, in some ways. I'm not going to sit here and say that I was happy with the situation, but I do think I caught a break with the injury from what it was and how I was able to get past it."
Johnson had three goals and two assists in 18 matches in all competitions before the injury, and he had firmly established himself as a key starter since joining the Reds in an off-season trade with Portland last December.
The timing of Johnson's injury could not have been worse for Toronto, who was already missing forward Jozy Altidore and goalkeeper Clint Irwin. Captain Michael Bradley also picked up an injury that same week while away with the U.S. national team, so Johnson's layoff meant TFC would be without four key starters.
He's back now, having started in the Reds' 3-1 over the Philadelphia Union on Saturday before being subbed out after 71 minutes. He was supposed to return the previous week against the Houston Dynamo—he started the game on the bench, and coach Greg Vanney's plan was to insert him into the game during the second half.
Injuries to Justin Morrow and Mark Bloom forced Vanney to burn two of his three substitutions in the opening 45 minutes, and as a result Johnson had to wait another week, until the Philadelphia game, to make his return. But again, much like the initial injury, Johnson took that in stride.
"It was a little unfortunate that I didn't get on in Houston given the subs we had to make. But I had an extra full week of training under my belt, so it actually benefited me—I was really sharp, really fresh, and I felt fit in Philly. It was a humid night, so it wasn't easy, but the main thing was I was part of a good win, and it set me up going into the home stretch of the season. I'm well rested from my time off, and I'm ready to go," Johnson stated.
Check back with Sportsnet.ca tomorrow morning as I'll have more with Will Johnson looking ahead to TFC's road game vs. Orlando City on Wednesday night, and the Reds' quest to finish first in the Eastern Conference.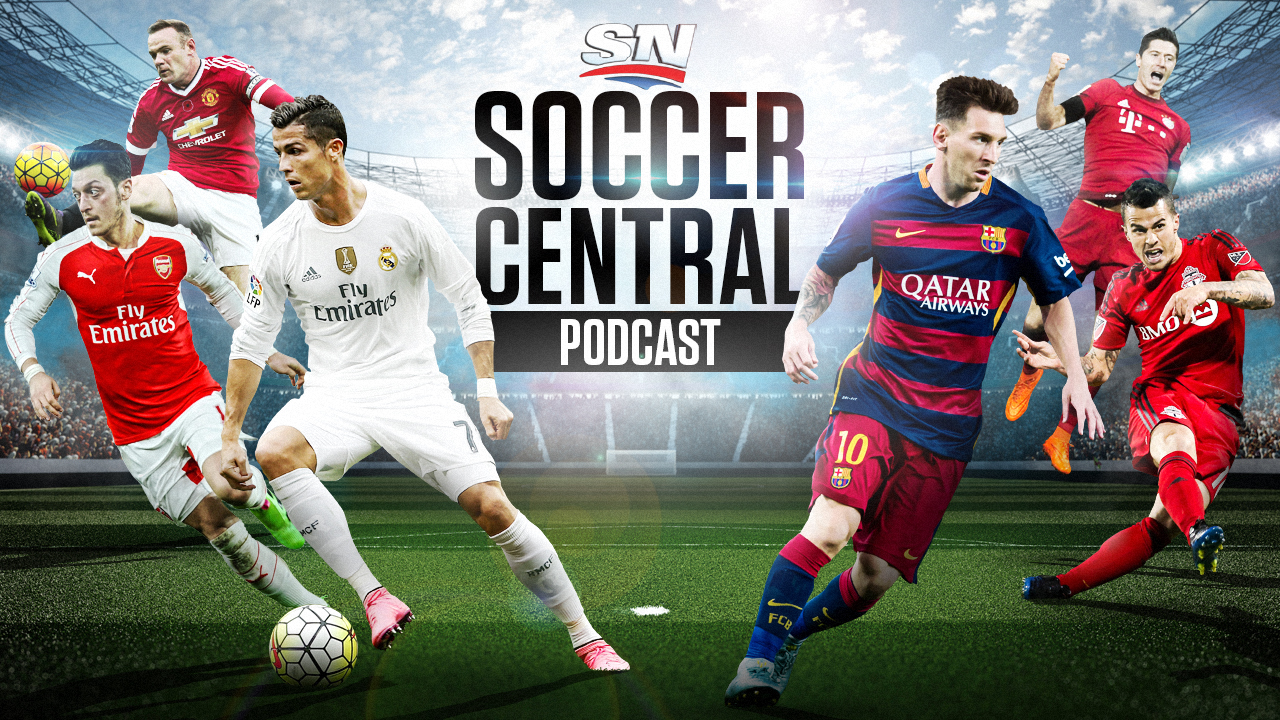 Sportsnet's Soccer Central podcast (featuring James Sharman, Thomas Dobby, Brendan Dunlop and John Molinaro) takes an in-depth look at the beautiful game and offers timely and thoughtful analysis on the sport's biggest issues.