TORONTO – Sebastian Giovinco stole the headlines in Toronto FC's 4-1 win over D.C. United on the weekend, the Italian's hat trick overshadowing another positive story for the Reds: the impressive play of their crop of youngsters.
Forward Jordan Hamilton (20), midfielders Jay Chapman (20) and Marky Delgado (21), and goalkeeper Alex Bono (22) all had strong outings versus D.C., helping TFC bounce back from an embarrassing loss against the San Jose Earthquakes from the previous week.
Saturday was typical of the efforts coach Greg Vanney has been getting from his young players over the past few weeks while a number of key starters are out injured, allowing TFC to navigate a very tough and challenging portion of the schedule.
---
Sunday programming alert: Watch Columbus Crew vs. Toronto FC on Sportsnet 360 on Sunday, July 31 at 7:30 pm ET. You can also watch the game online at Sportsnet NOW || Broadcast schedule
---
Hamilton, in particular, has emerged as a reliable attacker after patiently waiting for his chance. Signed to the senior team in 2014, the young Canadian only made three MLS appearances (totalling a meagre 14 minutes) over the past two seasons, but the recent injury to Jozy Altidore gave him a chance to prove what he could do, and he took it. Hamilton has started the last seven games—and he hasn't looked at all out of place doing it—scoring three goals and collecting an assist in eight appearances overall.
There's no denying that Hamilton wouldn't have been given the chance to start if not for Altidore's prolonged absence. But as Vanney quite rightly said, the young Canadian is "earning his minutes."
"With young players, they sometimes come with inconsistencies. But Jordan has had a really, really good stretch right now. He's worked his socks off. … He's learning more every time he plays. He's been amazing," Vanney stated.
Like Hamilton, Chapman has also had to wait his turn for an opportunity. He made 10 appearances in his debut season in 2015 as he floated in and out of the line-up—he's already played in 15 MLS games this year. The Canadian has seen more playing time in recent weeks due to the injuries of midfielders Michael Bradley and Will Johnson, and Vanney has noticed how his game has matured.
"Jay's best days are still in front of him, but his last several games he's really taken a step up in terms of his understanding of the role within the team and getting comfortable on the field, and getting sharper in terms of the speed of play. He's coming along nicely," Vanney said.
Hamilton, Chapman, and Delgado played pivotal roles in powering an attack that proved too much for D.C. to handle, their collective contributions perfectly displayed in Toronto's second goal.
Upon receiving the ball from the flank, Chapman astutely peeled away from two markers to create some space for himself before making an insightful pass towards the edge of the penalty area. Hamilton beautifully dummied the ball, recognizing Giovinco was in a more dangerous position, thus allowing the Italian to run onto it and take a touch before firing his shot off the far post. Delgado wisely stayed with the play the entire time and was perfectly positioned to mop up after Giovinco to score on the rebound.
It was a beautifully crafted "team" goal, with the trio of youngsters showing poise and skill beyond their experience.
At the other end of the pitch, Bono made a number of important and skilled saves, including one just before half-time that let the Reds go into the break with a comfortable two-goal cushion. It was a good bounce-back game for Bono, who is starting in place of the injured Clint Irwin and only made his MLS debut a month ago, after he committed a howler in Toronto's 2-1 loss to nine-man San Jose.
The thought of benching Bono after his costly mistake and putting in Canadian Quillan Roberts never crossed Vanney's mind, the TFC coach insisted.
"To me, if I take [Alex] out and put him at the end of the bench after making one mistake when he's made some good plays for us … then what am I saying to the rest of the group or to anybody when they get chance?" Vanney stated.
With so many key starters missing through injury, the ascent of the club's young prospects couldn't have come at a better time, and shows that, perhaps, the Reds have more depth than a lot of critics give them credit.
"For the last two months, we've been playing a lot of really young players—guys who don't have a ton of league experience," Vanney admitted.
"Sometimes you like to integrate one player at a time but we've had groups of them on the field together, and they've competed extremely hard. They've grown through the process and it's just going to make us better down the stretch as we continue to get guys back from injuries."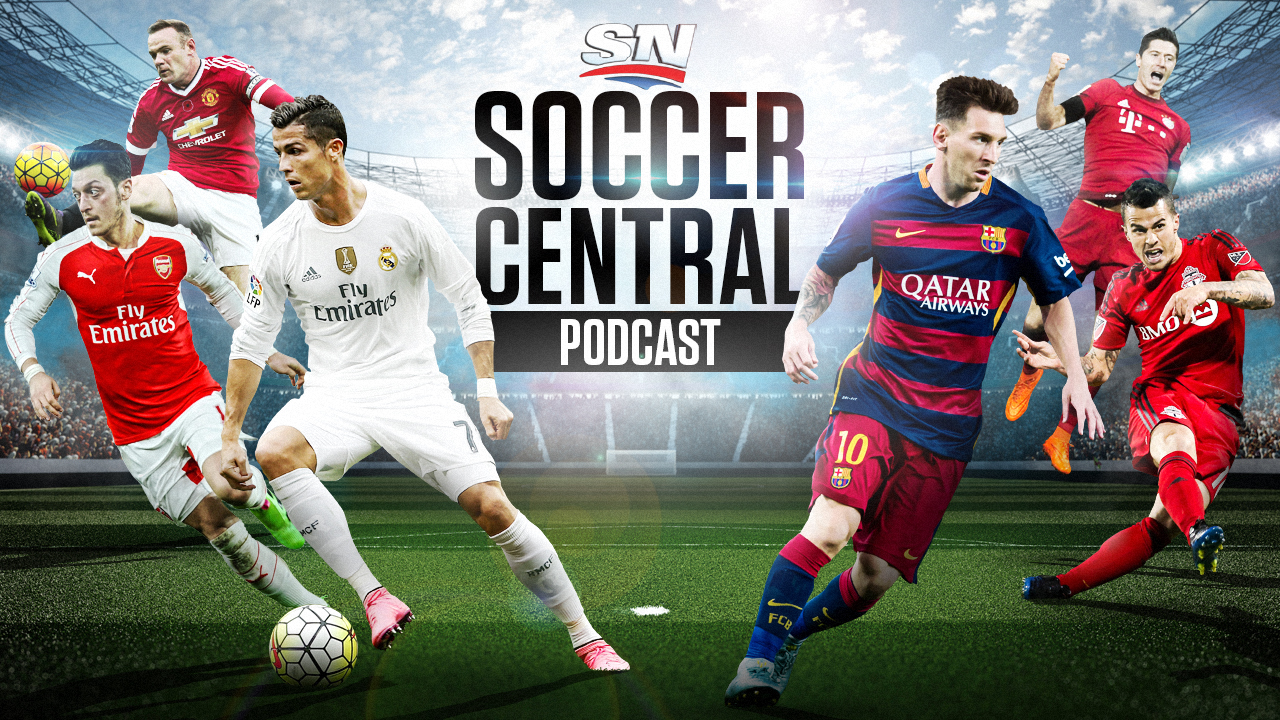 Sportsnet's Soccer Central podcast (featuring Thomas Dobby, Brendan Dunlop, John Molinaro and James Sharman) takes an in-depth look at the beautiful game and offers timely and thoughtful analysis on the sport's biggest issues.