"How is Toronto FC trending at the moment?"
It was a simple, straightforward query that elicited Michael Bradley's famous death stare when it was put to TFC's captain in the locker room following the Reds' 2–1 loss to D.C. United on the weekend.
"What does that question mean? What do you mean by that? I think we lost tonight, so I think that's pretty bad," Bradley deadpanned. "I think through 32 games we've been one of the best teams in the league."
Bradley was clearly irked, the reporter's question having touched a nerve of some sort. He's quite right in pointing out that TFC has been one of the best sides in Major League Soccer this year, a position backed up by the fact that the Reds have clinched their first-ever home playoff date and are still in contention for top spot in the Eastern Conference with two games remaining in the regular season.
At the moment, though, Toronto is struggling for results, winless in four matches and with only one victory in its last six outings. When TFC began its recent four-game set at home, they looked to be in pole position to win the East. But they ended up taking only three out of a possible 12 points (three draws and a loss), and they now sit two points adrift of the Red Bulls and New York City FC.
All season, the players and coaching staff pointed to this critical homestand as a chance for TFC to lay down a marker and control their fate going into the post-season. Instead, they completely squandered the opportunity, and now find themselves with some work to do in order to secure a first-round bye in the playoffs.
It says something about how far TFC has come, and how much the culture of the franchise has changed that ties now feel like losses, and a poor end-of-season run after a spectacularly successful summer leads to questions about how the club is trending ahead of the playoffs. Such a discourse wouldn't have taken place a year ago.
TFC is being held to a higher standard than ever before, and that's a good thing. But at the moment the club isn't meeting expectations, and that's worrying.
Still, there's reason to be optimistic. The two-week break due to international play is coming at the exact right moment for Toronto FC, as it should give Sebastian Giovinco enough time to fully recuperate and be ready for the team's Oct. 16 match in Montreal.
The Reds did little to quell the pervading false narrative that they are a one-man team, as Toronto's winless skid coincided with Giovinco's absence through injury. No doubt, Toronto is a much stronger side with Giovinco in the line-up, but it's facile to suggest that TFC owes all of—or even the majority of—its success this season to the Italian.
On the surface, this five-game run provided a somewhat-unflattering glimpse of what life would be like for TFC without the Atomic Ant. Take away the best player from any team in MLS for five games, though, and chances are pretty good that they're going to struggle.
Toronto was never thoroughly out-played during this stretch. They were "in" every game, carried the majority of play over the course of their four-game homestand, and they out-shot their last three opponents by a whopping 40–22 margin.
The defence needs to tighten up, to be sure. It's a positive sign, though, that Toronto was able to create so many chances without the best player in the league.
"In terms of [our overall play], I think we're trending okay. If we weren't getting scoring chances and we weren't getting into dangerous areas of the field, I'd be much more concerned. If we were conceding boatloads of chances I'd be more concerned," coach Greg Vanney said after the D.C. game.
Vanney, not for the fist time this campaign, put things in the proper perspective.
Things aren't dire. With two games remaining and the return of Giovinco imminent, there is plenty of time for Toronto to get back on track and build some momentum ahead of the playoffs.
Let them be judged at the every end of the season—not now.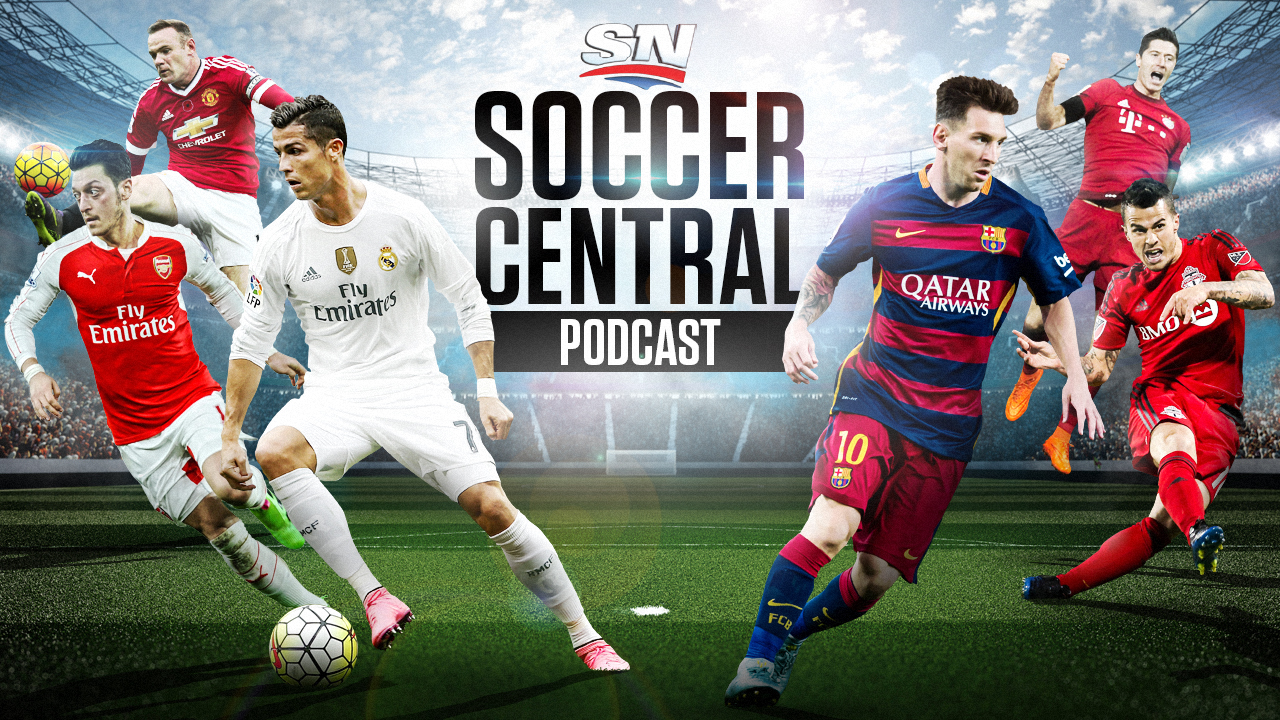 Sportsnet's Soccer Central podcast (featuring James Sharman, Thomas Dobby, Brendan Dunlop and John Molinaro) takes an in-depth look at the beautiful game and offers timely and thoughtful analysis on the sport's biggest issues.