TORONTO—It absolutely horrifies Toronto FC defender Justin Morrow to see the spate of violence and racial tension unfolding in the United States.
The past few months have been dogged by mass shootings, violence perpetrated against police officers, and several officer-involved shootings of African-Americans, all of which has led to heightened racial unrest in a country that so many believe is already racially divided.
Morrow, a 28-year-old native of Cleveland, says the violence pains him to no end.
"I hurt for my country right now from watching recent events. With all of the violence, all of the racial tensions and all of the hate that's going on, it's not a particularly good time for the U.S. I don't think we'll look back on our country's history right now with a great deal of fondness. It's so heartbreaking," Morrow told Sportsnet in a one-on-one chat.
That heartbreak has made him appreciate—even more—how much he values living and working in Toronto, a metropolis he describes as a "complete international city."
"The racial and cultural diversity here in Toronto is incredible. It's not something I knew about at all before I came here. It's something I haven't experienced in the United States," said Morrow, who joined TFC via a trade with the San Jose Earthquakes ahead of the 2014 MLS season.
"You walk down the streets in Toronto and you hear a myriad of different languages being spoken, and that's such a great thing. One of the coolest [characteristics] of this city is its diversity and how everybody embraces it. Everyone is very proud that they live in such a diverse city, and that they're included in a society and community that is made up of people from so many different backgrounds.
"It wasn't socially segregated [growing up in Cleveland] but I would say it didn't have nearly the same amount of diversity and people from different backgrounds that Toronto has. In Cleveland, there are black people, and white people, but there's not much else."
Morrow's love for his adopted home isn't just talk, he backs it up with meaningful action in the community.
Last year, the TFC defender launched a summer reading program at a pair of public schools in Toronto. It's a program that aims to empower inner city students to make positive choices and try to impact their neighbourhoods. Morrow provides books and TFC gift packs, and speaks with the students about the importance of literacy.
"I give them a little bit of my background and spread a positive message about how important education is, and how influential my education has been on my career, and how it's got me to where I am today," said Morrow, who studied finance at the University of Notre Dame.
"One of my passions is reading. It's something I do a lot away from the game, so just sharing that message with the kids has been fun."
This year, Grade 7 and 8 kids in the summer school programs at St. Margaret's Public School and Eastview Public School had the opportunity to choose a book—they went withThe Art of Secrets by James Klise—and then discuss their thoughts on it with Morrow during his subsequent visits.
The Art of Secrets is about a girl in Chicago, whose parents are from Pakistan, and what happens to her family after their apartment burns in a mysterious fire.
"One of the main themes is diversity, and it talks about how the young girl is marginalized because people think she's not American, when in fact she is. I thought that was a pertinent topic because here in Toronto there are people from everywhere, and there might be kids out there who feel uncomfortable because they might think they don't belong. But the important message to know is that we're a community here in Toronto and the way you treat other people is important," Morrow offered.
The response from the kids, he says, has been overwhelmingly positive.
"I didn't grow up in a public school system in the inner city, but I'm fully aware of the challenges facing inner city schools. I think the message I'm trying to share—the value of reading and education—is so very important for these kids to hear. If they can take it from anybody I hope they can take it from me," said Morrow, who attended a private, Jesuit high school while growing up in Cleveland.
Morrow's passion for books was instilled in him at an early age by his mother, a school psychologist.
"She was the one who pushed me in terms of my education. She was always encouraging me to read. I always had a lot of books growing up. The first series of books I read that really captured my attention was the Harry Potter books. I remember being in sixth grade when they first came out and I was totally engrossed in them. That's what really jumpstarted my passion for books," Morrow said.
So, what's Morrow favourite book? He doesn't have one—"I love reading all kinds of different things; no favourite author or genre"—but he just finished reading The Power of Habit: Why We Do What We Do in Life and Business by Charles Duhigg. And, of course, he reads the Dr. Seuss books to his infant daughter, Chiara, who was born last September.
"She doesn't quite understand. She just babbles the words, but I hope to discuss them with her soon," Morrow joked.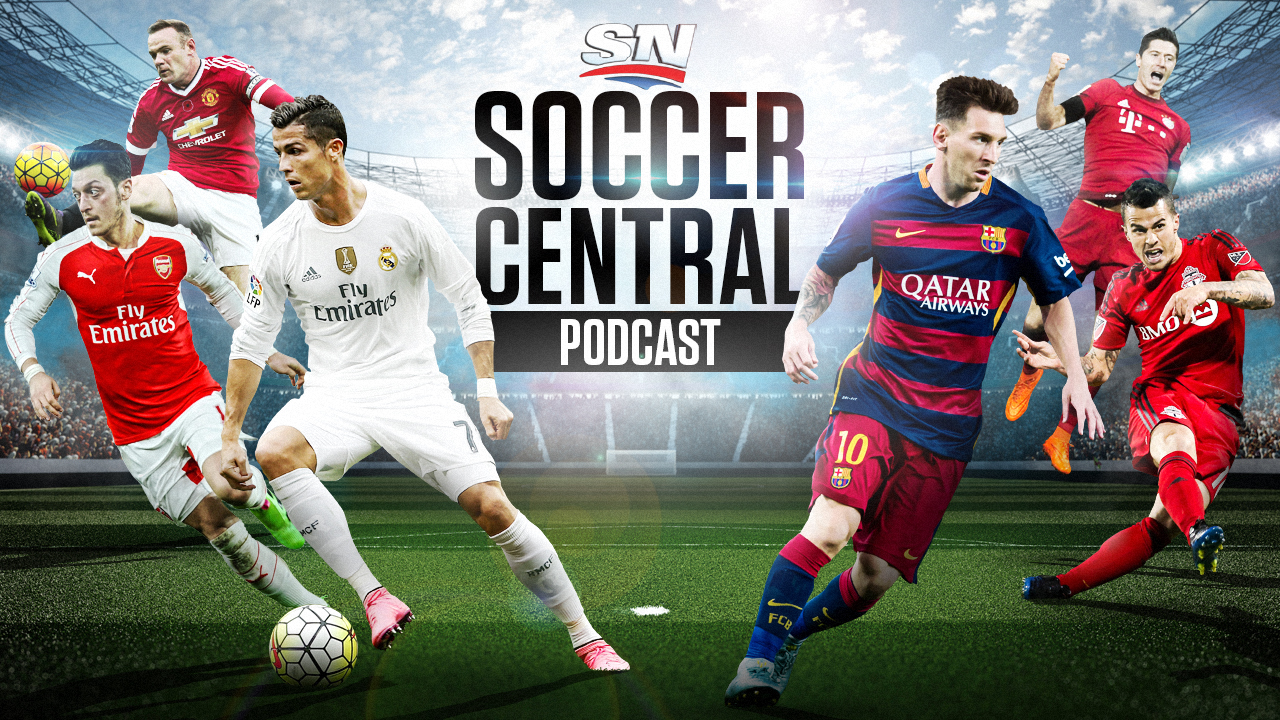 Sportsnet's Soccer Central podcast (featuring Thomas Dobby, Brendan Dunlop, John Molinaro and James Sharman) takes an in-depth look at the beautiful game and offers timely and thoughtful analysis on the sport's biggest issues.