TORONTO — It's roughly 48 hours before the biggest game in team history—the fourth time in three weeks Toronto FC will play such a match—and coach Greg Vanney cuts a very relaxed figure in the main foyer of the club's training facility.
He flashes a smile and offers a warm greeting before trading friendly quips with reporters after Sunday morning's practice, the prospect of the opening leg of the Eastern Conference final seemingly the last thing on his mind. But it's not. It's very much in his thoughts, this exchange with a small group of beat writers just a brief interlude from preparing his charges for the Montreal Impact.
This is Greg Vanney. Calm on the outside, consumed by the game in the inside. Far from wound tight, Vanney perfectly balances his easy-going nature with a fastidious approach to preparing for games. Stress and pressure? If Vanney feels either one ahead of Tuesday's tilt in Montreal, he's hiding it exceptionally well.
Lord knows he's had stressful times to deal with during his tenure as TFC coach, which began in August of 2014. Back then, he succeeded Ryan Nelsen, inheriting a team that was in the playoff mix but that was trending in the wrong direction. The Reds went 2-6-2 the rest of the way and failed to qualify for the post-season, and appeared to be a rudderless side despite the additions for Jermain Defoe and Michael Bradley.
Fast forward to today and Toronto FC is a franchise completely transformed, on the cusp of becoming the first Canadian team to qualify for the MLS Cup. It's been an amazing metamorphosis, but it was also a daunting task, one that Vanney never shied away from tackling.
"I'm the eternal optimist, glass half full, and always looking for solutions. I believe, sometimes maybe too much, in my abilities to recognize things and to move things forward. I never thought 'why did I take this job?' I knew it was going to be challenging, I knew we had some improvements that we had to make, and we had to do those pretty quickly," Vanney said.
A former MLS defender and U.S. international during his playing career, Vanney pointed to the additions of Sebastian Giovinco and Jozy Altidore last off-season as the turning point in the Reds' rebuilding project.
"I thought we had the chance to be a contending team fairly quickly once we were able to sign Jozy and Seba, get those guys onboard, having [Michael Bradley] already on board. We needed another year to get some [defensive] pieces, but when your three DPs are three players who connect [in a good way] then you have a foundation that you can build around," Vanney offered.
Three high-profile stars and a balances roster aside, you also need a fair measure of fortune, and there's no question that TFC has been blessed on that score in 2016. Vanney credits good luck with helping him to manage through many challenges during this campaign, including injuries to several key players that took its toll on the team.
"It always takes that little bit of something to go right over the course of the year, especially in the tale end of the year, to have you in the right place to compete in the playoffs," TFC's coach admitted.
Vanney is part of a new breed of managers in the league, not cut from the same cloth as grizzled veterans Bruce Arena or Sigi Schmid—two MLS coaching legends who never played the game at a high level, and who both cut their managerial teeth in the college game before graduating to the pro ranks.
Instead, Vanney is one of two managers participating in this year's conference finals who was a star player in MLS—Colorado's Pablo Mastroeni is the other—and who earned his first head coaching job at a relatively young age, taking over the TFC managerial reins shortly after celebrating his 40th birthday.
Other former MLS players who in recent years made a successful transition into coaching in this league include Carl Robinson (Vancouver Whitecaps), Jesse Marsch (New York Red Bulls), Ben Olsen (D.C. United) and Jay Heaps (New England Revolution).
It's a trend that Vanney would like to see continue.
"This league and this sport is in a constant evolution. It's natural that you have players who've played in this league or played a high level, who've had enough time to get back into the game … to start making their way into [coaching]," Vanney offered.
"It's nice to see that they the pool of coaches is continuing to grow and the pool of successful coaches is continuing to grow, because it's what the league needs in the grand scheme of things—to keep the games interesting and keep moving it forward."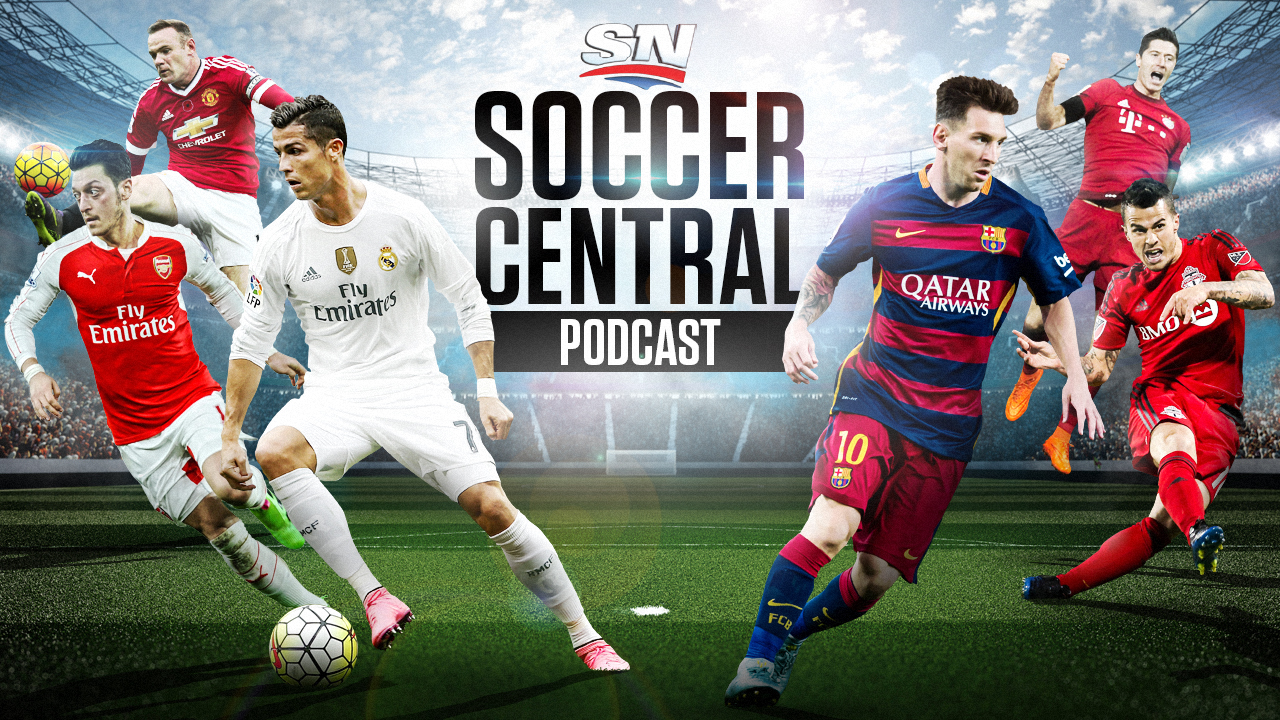 Sportsnet's Soccer Central podcast (featuring James Sharman, Thomas Dobby, Brendan Dunlop and John Molinaro) takes an in-depth look at the beautiful game and offers timely and thoughtful analysis on the sport's biggest issues.