TORONTO – Will Johnson's relationship with Toronto FC was sparked during his downtime.
As a member of the Portland Timbers last year, Johnson often conserved game-day energy by stretching out on the couch while watching TFC use all of its juice three time zones away.
"You could tell they were very, very close to being very, very good," Johnson said in a one-on-one interview with Sportsnet.
"Once they sorted out the defensive side of the ball, they'd be special."
Reaching that potential became more doable once the Toronto-born Johnson opted to sign in the off-season with the Reds, one of two Major League Soccer sides that could be considered his hometown team. And while the campaign has not been without its challenges, Johnson, 29, has seemingly reclaimed a prominent role in the midfield just in time for the biggest match in franchise history.
When Johnson joined TFC last winter, the partnership featured an element that went beyond his abilities on the pitch. As a nine-season MLS veteran with two championship rings, Johnson had a "been there, done that" quality to him that was a natural fit for a club looking to build on its first-ever playoff appearance.
"My role coming in was to provide [the experience of] a guy who's been in the playoffs every year of my career and experienced a lot of different things around the league," Johnson said.
There was also a natural fit joining a team led by captain Michael Bradley. Johnson was born in Toronto to British parents, who moved the family back to England before he was really capable of blowing out birthday candles. Then, around age 10, Johnson moved to Chicago and began competing alongside Bradley—also a 1987-born player—on regional and state youth clubs. (Johnson's MLS career eventually began with the Chicago Fire, his other "hometown team"). The pair have been close friends for two decades now and Johnson—while being careful to point out the men occupy different roles on the club—acknowledges it's a unique ride when you're chasing down a title with what amounts to a lifelong buddy.
"To be able to do it together is definitely special," he admitted.
When it came to national teams, of course, Johnson and the American Bradley wore different colours. And it was through his involvement with Canada's program that Johnson got truly acquainted with his place of birth.
"Over the years, I've come to know and love this city," he said.
It hasn't all been happy times in 2016, mind you. In June, he was waylaid by a bone fracture in his leg that occurred while he was scoring a crucial goal versus the Vancouver Whitecaps in the second leg of the Amway Canadian Championship. The injury opened the door for Panamanian Armando Cooper to establish himself in the midfield. While it was no fun watching his starting job go to another player, Johnson never misplaced his perspective.
"Of course, selfishly, individually, you want to be playing," Johnson offered. "But, having been through a couple injuries now, when you're not at your best, as a top-level player, you don't want to necessarily [get back in the lineup] just because of your name and your experience. That sends the wrong message to the group."
Anybody who's been around as long as Johnson also knows things can change in a hurry. After watching most of the early stages of the playoffs from the sidelines, Johnson was called upon when Toronto fell in a 3-0 hole versus the Montreal Impact during the first leg of the Eastern Conference semifinals. That happened because TFC coach Greg Vanney looked across the pitch, saw the three hard-nosed midfielders the Impact were deploying and decided he needed an answer.
"That's how Will plays the game," Vanney stated. "There's other tactical things Will brought to the equation. [I thought he] would open up spaces for other guys, but first and foremost, from a competitive standpoint, I just wanted his experience and grit."
There was also something else at play Vanney may or may not have been aware of when he put Johnson in the game.
"60,000 people actually brings out the best in me," Johnson said. "Especially when they're cheering against me."
When the second leg of the series kicked off in front of Toronto's supporters, Johnson was back in the starting lineup. And while there are no guarantees he'll be there again for Saturday's MLS Cup final against the Seattle Sounders, the smart money has him on the field for the first touch.
"There are always decisions that have to be made based upon what the coaches see from the other side," he said. "We're working through some stuff right now and Greg will pick the guy who's the best fit for the day. If that's me, great. If not, also great, we'll find a way to come together and stick together as team."
Johnson takes the same measured view when speaking about his future in Toronto. A pending free agent, his mind has obviously been on other things to this point and there has been no meaningful conversation with the organization about whether or not there's a fit for next season. Regardless, Johnson has already been a part of a page-turning year in Toronto and, on a macro level, he's struck by just how much the league itself has grown during his tenure.
"I started playing in 2005 and we played games in front of nobody in NFL stadiums, in minor league baseball stadiums," he recalled. "I've seen it all, and so now that we're in a soccer-specific stadium with 36,000 people and as loud as it was and as cool as that atmosphere was [against Montreal], that—just on a historical league perspective—is starting to become more and more normal. That's the direction we're heading and I don't think anybody—not even the people who've been part of this league for years and years now—could have predicted just how meteoric this rise has been."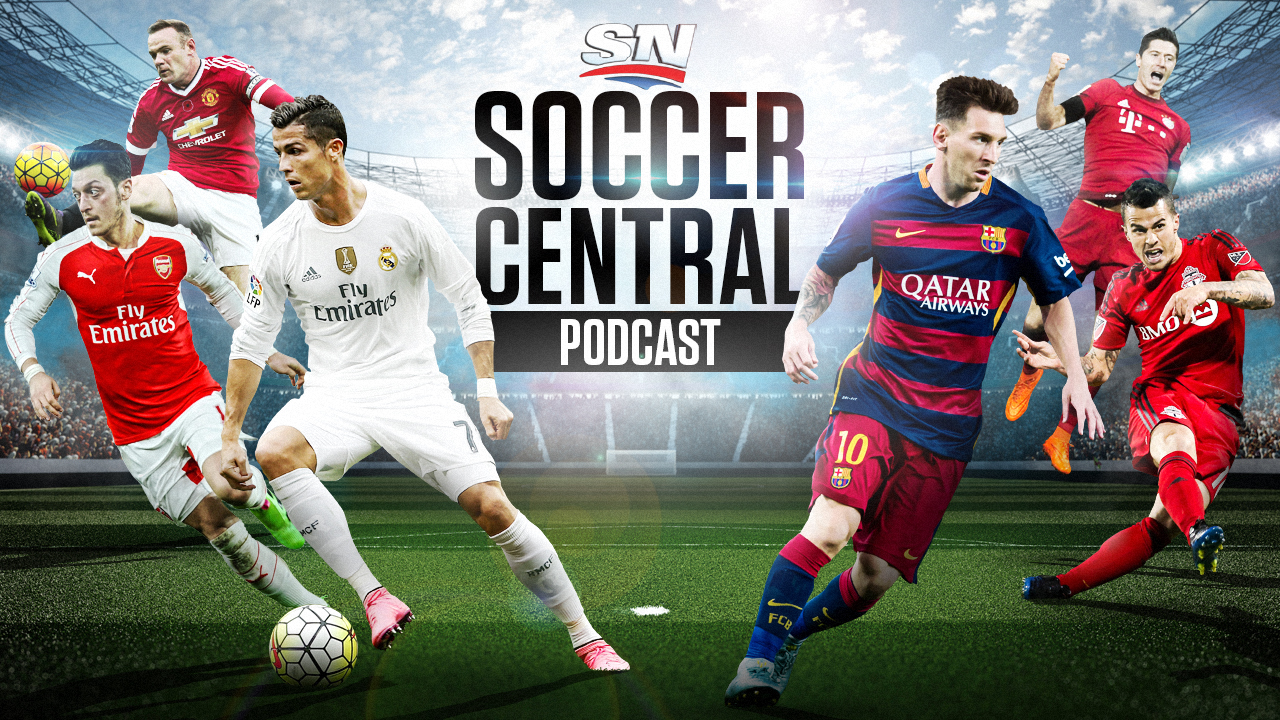 Sportsnet's Soccer Central podcast (featuring James Sharman, Thomas Dobby, Brendan Dunlop and John Molinaro) takes an in-depth look at the beautiful game and offers timely and thoughtful analysis on the sport's biggest issues.
Listen now || iTunes || Podcatchers