TORONTO – Major League Soccer's transfer window re-opened on Monday, but don't expect Toronto FC to make any major roster changes over the dog days of summer.
TFC currently sits in a tie with the Chicago Fire for first place in the overall league standings with an impressive 11-3-5 record. Toronto also recently defeated the Montreal Impact to repeat as Canadian Championship winners, thus securing its berth in next season's CONCACAF Champions League.
MLS' secondary transfer window period, which runs until Aug. 9, represents the last chance for teams to add new players via international transfers and intra-league trades. Once the window closes, MLS clubs will be restricted to signing players who are out of contract until the league's Sept. 15 roster freeze deadline.
Much has been made about TFC's depth through the first half of the 2017 regular season, and for good reason. At times, the Reds have had to make do without a number of key starters due to injury and international call-ups, including top scorer Sebastian Giovinco, captain Michael Bradley, chief playmaker Victor Vazquez and defensive quarterback Drew Moor.
They've also endured a grueling and punishing schedule, including a recent stretch that saw them play twice within 72 hours, and six games over a 19-day period. Through it all, the Reds were able to rely on their bench to come out stronger on the other side.
It's for these reasons that TFC general manager Tim Bezbatchenko doesn't expect to be a major mover and shaker during this summer.
"I don't see us making any deep, serious changes at all going into this [transfer] window. I always operate under the caveat that opportunities come that are sometimes [too good] that you can't turn them down. But as of right now, there's nothing that's standing in front of us that we want to do," Bezbatchenko told Sportsnet.
He later added: "Frankly, with our [salary] cap situation right now, I don't think we'd be able to make any significant moves unless we were able to free up cap space somehow. We just don't have a whole lot of room to do any big changes … There's things in play, but in terms of what we're doing for this season, there's no major changes that are imminent."
While no big moves are expected this summer, Bezbatchenko did suggest that some minor roster tweaking could take place.
Right wingback Steven Beitashour was released from hospital last week after undergoing abdominal surgery for an injured pancreas. There's no firm timeline as to when he might return. Right fullback Nick Hagglund has been out since mid-May with a torn MCL in his left knee. He could be back in the lineup by the end of the month.
With the uncertainty of the Beitashour situation, Bezbatchenko admitted that the right side of the field is one area that he's looking to reinforce during the summer transfer window.
"We're looking at that. We might sign a player, but I don't see any major changes. We are looking to deepen that position because we don't know for sure how long Steven is going to be out," Bezbatchenko said.
"Oyvind [Alseth] stepped in and has done well, and Tsubasa [Endoh], Marky [Delgado] and Armando [Cooper] can play in Beita's position, so there are a number of guys who can fill in. But we're certainly looking in that area where we might add a piece."
Like any good GM, Bezbatchenko is always planning ahead. In this case, he's looking towards next year when TFC will play in the CONCACAF Champions League for the first time since the 2012-13 season when it bowed out in the group stage.
Since his appointment in 2015, TFC club president Bill Manning has challenged his team to return to the CONCACAF Champions League. He even went so far as to commission the building of a special cabinet display with a spot already designated to house the trophy at TFC's training facility.
"We're talking to teams. We're talking to [international] players that we have on our radar, so that if something changes we're ready to move. Obviously, I'm focused on this season, but I'm already starting to plan out next year. We're in Champions League next year, so I have one eye on creating a roster that can compete on two fronts," Bezbatchenko explained.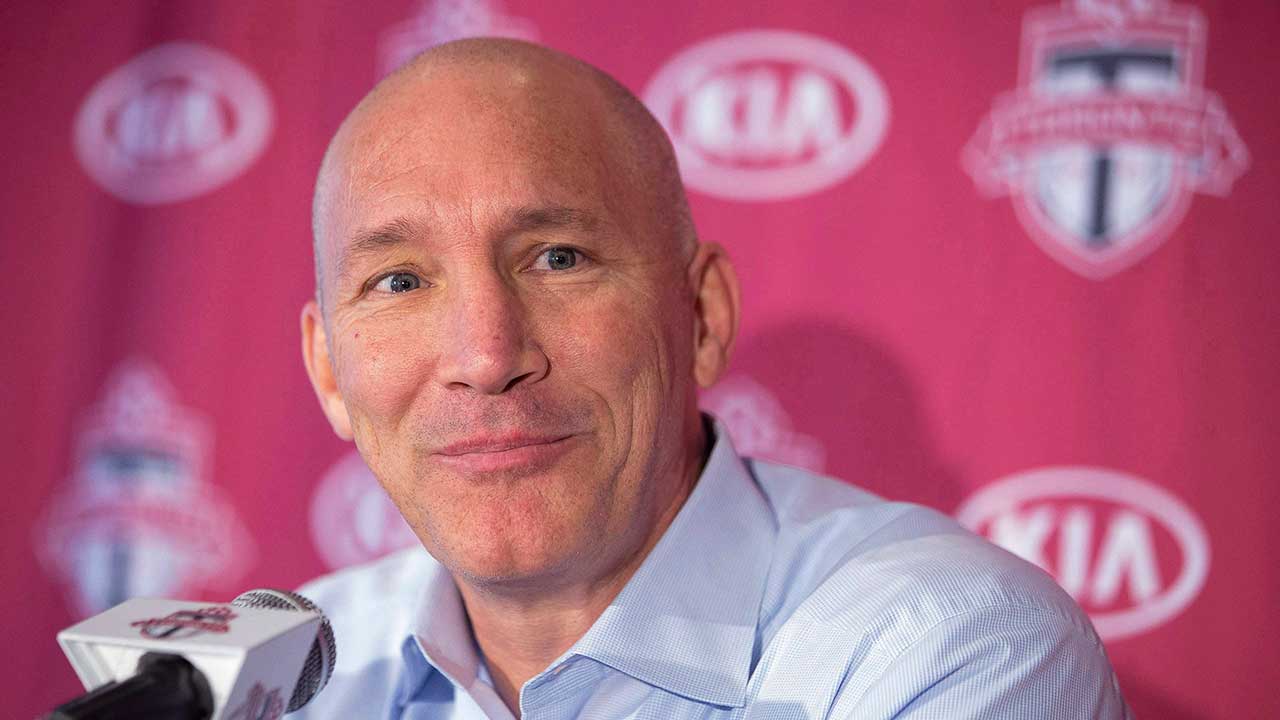 It's a sign of how far this organization has come in the last few years that it doesn't find itself in a panic to strengthen its roster in order to make a playoff push over the second half of the campaign. TFC is also operating from a greater position of strength, and the front office has shown far greater wisdom and maturity in its decision making when it comes to make late-season additions compared to previous regimes.
"The barometer for deciding to change things is much higher [than it once was]. One of the values that we've placed an emphasis on is stability and continuity over the past two years. It's something that both I and Bill [Manning] have stressed. It's not just making a change to improve the talent on the roster; there's so many other things that have to go into it to decide whether a player will make our team better," Bezbatchenko stated.
"A lot of it is about the chemistry, the spirit and the leadership someone new would have to bring. Those are all of the things we have to consider. Right now, we have a team where the guys are stepping up when they've been asked, even if they haven't played a lot of minutes. As such, it's going to be difficult for us to pull the trigger on [a significant trade] unless we're going to get much more in return.
TFC Pitchside will provide Toronto FC supporters with an inside look into their favourite obsession Monday nights at 11 pm ET on Sportsnet 590 The FAN. Call it an all-access pass for all things MLS brought to you by co-hosts Dan Riccio, Thomas Michalakos and producer Amil Delic. You'll hear from the biggest names around the club, and the MLS. You'll also get reviews and previews of every TFC game with reports from Pitchside at training and on game days at BMO Field. The Six is about to get done!