TORONTO – Toronto FC dropped a major bombshell on the first day of pre-season training camp on Tuesday.
A day after players reported for team medicals, TFC revealed they have agreed to terms for the sale of Victor Vazquez to a club in Qatar, pending the completion of a physical by the Spanish midfielder. The Canadian club declined to confirm which Qatari club Vazquez had been sold to, but did say that it should be officially announced later this week. TFC didn't say how much of a transfer fee it will receive for Vazquez.
TFC did confirm that an offer was presented to Vazquez's agent this off-season, and that the Spaniard then let the club know about it and that he wanted to leave. The deal first came together when Vazquez's agent contacted former TFC general manager Tim Bezbatchenko, who left the club after the New Year to become the new president of the Columbus Crew.
"Gonna miss him. Victor has been a loyal servant to the club, and a fantastic player, and an even better person," coach Greg Vanney said.
"This opportunity came up for him and his family, and it's important for him. I think it's something that he's very committed to, and it's a long-term thing for him and his family, so we understood, and we came to an agreement."
He later added: "I don't think we'll find a way to replace Victor exactly, but we'll find a player or players that will also add to our team in this transition."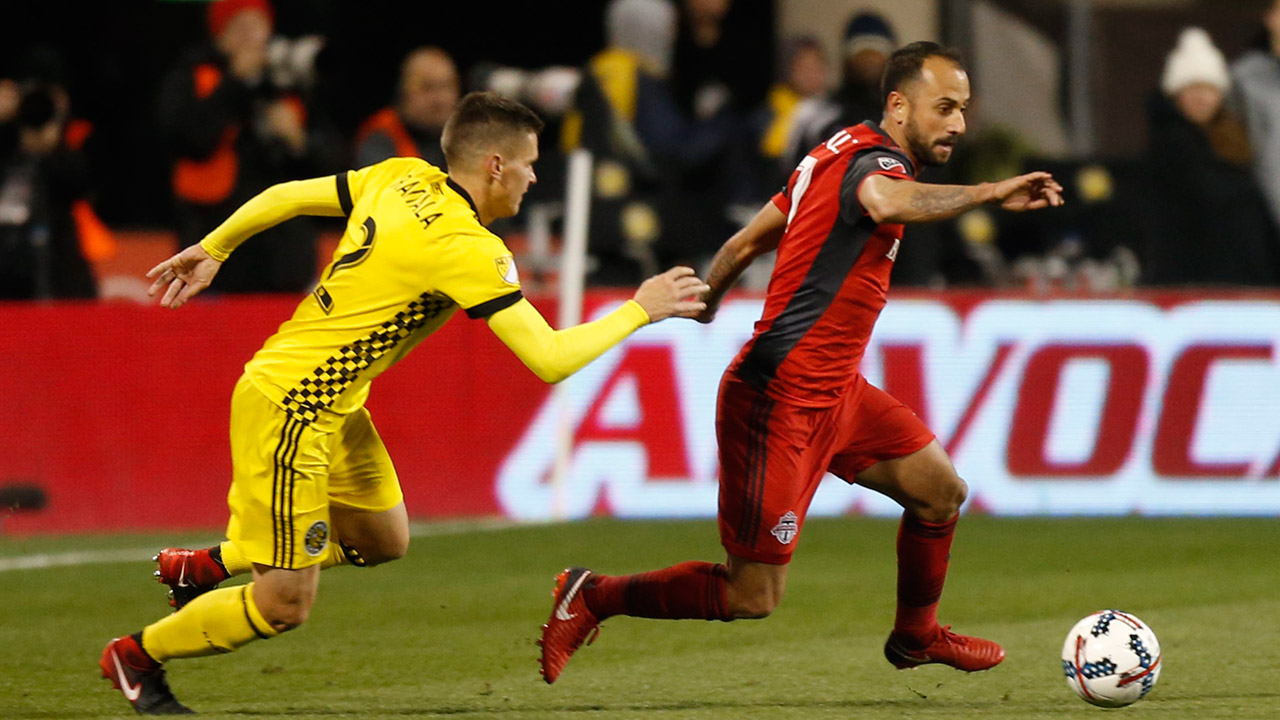 Vanney revealed that Vazquez is still in town, and is expected to say goodbye to his former TFC teammates over the next few days before the club leaves for California on Friday for the next stage of pre-season training camp.
The departure of Vazquez, who turns 32 on Jan. 20, is a big blow for Toronto FC when you consider everything he has meant to the team as one of the league's best playmakers over the last two years.
A product of FC Barcelona's famous academy and a former Belgian league player of the year with Club Brugge
Vazquez was a key member of Toronto's treble-winning side in 2017, his first campaign in Major League Soccer.
The Spanish midfielder scored 10 goals and tallied 17 assists in 36 appearances during the regular season and playoffs, and he scored in TFC's 2-0 win over the Seattle Sounders in the MLS Cup. He was also named to the MLS Best XI, the league's end-of-season all-star team.
For the longest time, TFC searched for a creator of Vazquez's calibre — someone who would serve as the key midfield link, who could provide quick and quality service to the forwards. When TFC signed Vazquez prior to the 2017 campaign, the hope was that he would put the team over the top and help lead them to glory after the club fell short in the 2016 MLS Cup final.
He proved to be the last piece of the puzzle for TFC in 2017, playing a starring role in a historic treble campaign that saw the Reds win the MLS Cup, the Canadian Championship and the Supporters' Shield, as well as set the record for most points (69) in a regular season.
That earned him a multi-year extension by TFC prior to last season. However, a series of injuries sidelined Vazquez for significant portions of the 2018 campaign, limiting him to just 21 games — although he still scored a respectable eight goals and added nine assists.
[relatedlinks]
Vanney feels Vazquez's injury woes last term could have led him to wanting to leave TFC and go to Qatar.
"This off-season, and last year with everything going on, Victor is trying to think about long-term for himself. There was a point last year when he was not in a great way physically and mentally. He was processing a lot of things," Vanney said.
It also sounds like the Qatari club will find a role for Vazquez once he retires as a player.
"The opportunity that presented itself is long-term, even beyond his playing days. That is something he had to take into consideration," Vanney said.
Vazquez won plaudits from MLS pundits and fans for his elite passing ability and vision during his time in the league, something teammate Marky Delgado noticed on the very first day of training camp in 2017.
"His positioning is great, his head's always moving, he's seeing everything. You could tell right away he's a world-class player," Delgado told Sportsnet at the time. "His ability to see things before they even come up at the moment is incredible. You'll think he's going one way and then he's passing it the other way."