TORONTO — A common criticism of Toronto FC is that they rely far too much on Sebastian Giovinco; that as the Italian goes, so go the Reds.
Saturday night didn't fit into that often-repeated narrative. After starting the season with eight straight road games, the Reds put on a stellar showing in a 1-0 win over FC Dallas in their belated home opener before an announced sellout crowd of 30,025 fans at the newly-renovated BMO Field.
Rookie Tsubasa Endoh scored the first goal of his professional career for the Reds, who improved to 4-3-2 on the season and moved into second place in Major League Soccer's Eastern Conference.
Giovinco was his usual brilliant self, setting up teammates with scoring chances and terrorizing Dallas's defence with his special brand of magic. But the Italian was just one of several TFC players with standout performances.
Michael Bradley was diligent in doing the unglamorous dirty work in central midfield, ably supported by partner in crime Will Johnson. Endoh had his best game yet, routinely getting into dangerous scoring positions and taking on defenders. Central defenders Damien Perquis and Drew Moor slammed the door shut in Dallas's face, helping TFC record its fourth clean sheet of the campaign. Jozy Altidore did an excellent job of holding up the ball, while Marky Delgado troubled Dallas with his pace. Goalkeeper Clint Irwin made a critical save in the second half to prevent Dallas from tying it up.
This was a complete, team effort. About the only thing the Reds didn't do was kill off the game, their lack of finishing allowing Dallas to hang around with a chance to steal a point.
"It's an important win for us, and we did it in a fashion where, I just don't think that under my time and many times before [my tenure] that we would have held on and won a game like that," coach Greg Vanney said.
"We defended very, very well. We were a unit. We gave away one chance… We left it difficult for ourselves but at the same time I was proud of the group sticking together and gritting it out."
The fans did their part, too. It was very lively inside BMO Field, and this home opener felt like it had a heightened sense of occasion to it, almost like a playoff vibe.
"I haven't quite seen at atmosphere like that in a long time," admitted Johnson. "It had a real European feel to it with the smoke and the noise. It was special."
Vanney didn't make any changes to the starting lineup he used in last week's loss to Portland. Canadian midfielder Jonathan Osorio, who missed that game with an ankle injury, started on the bench.
The opening 25 minutes was a cagey affair, with Toronto pressing the issue via up-tempo ball movement, and Dallas doing everything it could to slow the pace down. Giovinco nearly brought the fans out of their seats twice — first with an audacious chip from 20 yards out that just sailed over the crossbar, and then with a curling, long-range effort that hit the far post.
The breakthrough came in the 28th minute courtesy of a sweeping move by TFC. Johnson fed Endoh down the middle, and the Japanese rookie pushed the ball out wide to Giovinco before continuing his run. The Italian played a great cross deep into the box that Endoh controlled and slotted past Dallas goalkeeper Jesse Gonzalez with a deft finish.
Toronto continued to pour on the pressure after the restart. Giovinco broke in alone on goal, only for his shot to hit the leg of a Dallas defender. Moments later, Altidore was alone in the box, but Gonzalez rushed out and made himself big to deny the American forward.
Irwin made a critical stop on Fabian Castillo in the 66th minute, making a smart save with his foot to rob the Dallas creator of an equalizer. That was as close as the visitors would come to scoring.
Gonzalez had to come out of the game in the 88th minute with a head injury after a collision with Johnson. The TFC midfielder barged into the Dallas shot stopper after he spilled the ball inside his area, and earned a yellow card. Gonzalez left the field on a stretcher after receiving attention from the team trainer.
Johnson said it was an honest attempt to win the ball, but conceded he deserved a yellow.
"The ball was there to be won and he ended up making a great [save]. I was on a full sprint trying to get the ball and we just ran into each other. I think the referee got it right. It was a little clumsy on my part and I apologized to him," Johnson said.
Dallas coach Oscar Pareja told reporters after the game that his players described Johnson's challenge on Gonzalez to him as "rubbish."
Johnson disagreed with that characterization.
"Nobody said that to my face on the field," Johnson dead-panned. "Nobody complained that it was a malicious challenge because it wasn't."
Pareja had already used its three substitutes, so defender Ryan Hollingshead filled in for Gonzalez at goalkeeper as Dallas played the final few minutes with 10 men.
NOTES: Giovinco was presented with his Golden Boot award from last season as the league's top scorer prior to kickoff… Dallas leads the all-time series against Toronto with eight wins and five draws in 15 MLS contests… This was the only meeting between these two clubs this season… TFC continues its four-game homestand next Saturday against the Vancouver Whitecaps, followed by games against New York City (May 18) and the Columbus Crew (May 21)…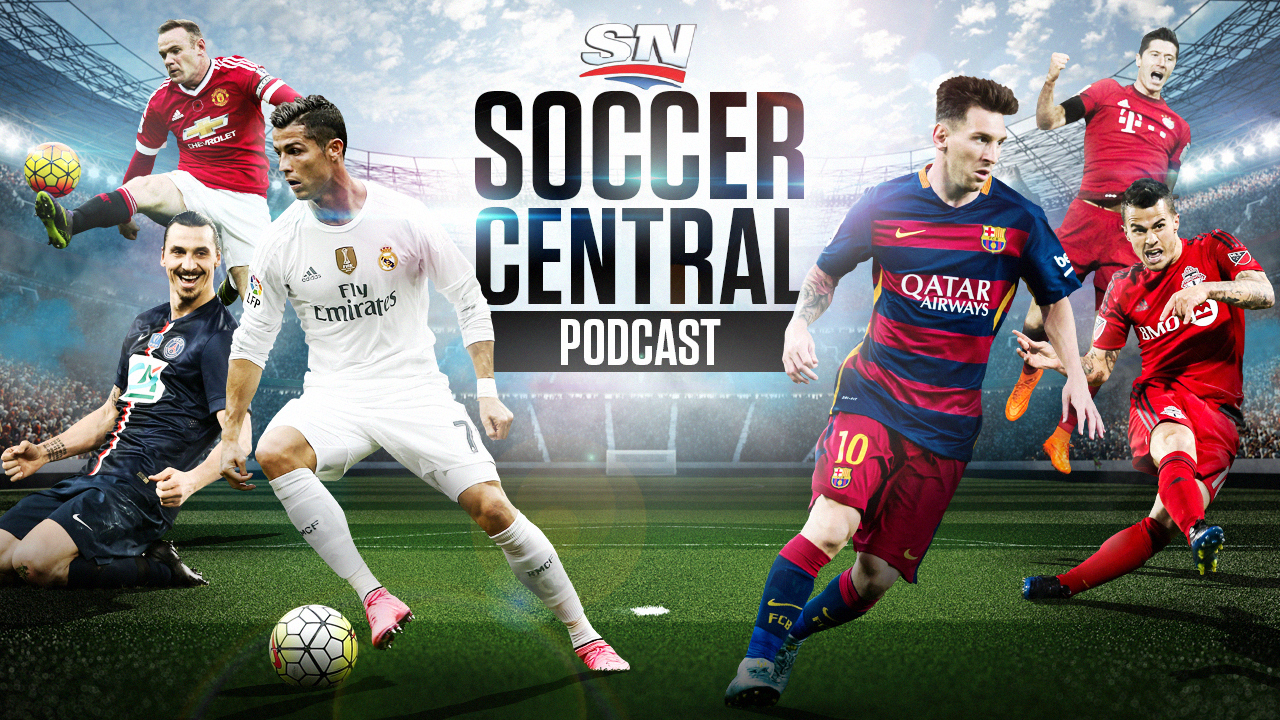 Sportsnet's Soccer Central podcast (featuring Thomas Dobby, Brendan Dunlop, John Molinaro and James Sharman) takes an in-depth look at the beautiful game and offers timely and thoughtful analysis on the sport's biggest issues.