Toronto FC was back in training on Tuesday ahead of its home opener against FC Dallas this weekend.
Here are some news and notes from today's practice at the club's training facility in Downsview.
Home sweet home
After playing the first eight games of the Major League Soccer season on the road due to ongoing construction at BMO Field, TFC will finally stage its home opener against Dallas on Saturday.
Toronto came out of the eight-game stretch with a 3-3-2 record and 11 points, and just seven goals conceded, which is more than respectable considering they were all road games.
"It was a good trip for us. We set out for the season to solidify ourselves defensively, to get organized. I think we were successful in that way," coach Greg Vanney said.
"We're pleased with where we are. We think we may have left a couple of points on the table, but we were there in every game. We take a lot of pride in that and now we're at home. We know at home it's not just a matter of showing up to get points—we have to continue to play well, we have to continue to defend well. We're going to have to continue to grow as a team in terms of creating more [scoring] chances."
How tough was this road haul on the players? Defender Steven Beitashour, who wasn't with Toronto in 2015 when it started the season with seven road games, found comfort in the day-to-day routine of the team's extended swing away from home.
"It was tough at certain points, but at the same time it wasn't as bad as I thought it would be," Beitashour admitted.
"[Now] I'm really looking forward to playing in front of the home crowd, I think we all are. With the renovations [to BMO Field] it's going to be amazing to be playing under the lights in front of a very loud crowd."
Remembering a rainy night in Dallas
The last meeting between Toronto and Dallas took place in Texas on April 18, 2015 when the Reds lost 3-2. Toronto was down 3-0 after the opening 27 minutes, but battled back to make it close courtesy of a pair of Sebastian Giovinco goals in the second half.
The game is more famously remembered for the weather that night in Texas. A thunder and lightning storm, coupled with sheeting rain, forced the referee to stop the game in the 42nd minute and send the players back to the locker-room, with the action only resuming after a delay of three hours and 23 minutes. In total, it took just over five hours to play the match.
"There were a lot of themes in that game, with the rain delay and they scored early goals. I remember the second half when we scored two goals and we came back strong. If it had gone on a bit longer, I would've liked our chances," defender Justin Morrow remembered.
He later added: "It was very tough, especially since we kept coming back onto the field [during the delay] and then went back to the locker-room. I think we did that three times."
Vanney described the circumstances surrounding the game as "brutal" and that it was a challenge to keep the players focused through it all.
"We hadn't had a meal in three and half hours before the game. Then you start the game, and then you wait another four hours, so I know guys were hungry and tired," Vanney recalled.
Looking ahead
Dallas (5-3-2) sits third in the Western Conference, and has lost two in a row, including last Friday's 4-0 setback to the New York Red Bulls.
TFC are 1-8-5 all-time against Dallas.
"It's going to be a very tough match-up. They're a good team," Morrow offered. "They have a lot of attacking power so we're going to have to be defensively sound."
Vanney called Dallas "a very dynamic" team, and very dangerous on the counter-attack.
"They have four or five guys who can really get out quick in the transition and are extremely fast, are very good on the dribble, are very mobile," Vanney said.
"We have to be diligent about our time on the ball and making sure that we don't give away silly [turnovers] in bad areas of the field and set ourselves up for counter-attacks."
Saturday is the beginning of a four-game home stretch for the Reds, who will also host the Vancouver Whitecaps (May 14), New York City FC (May 18) and Columbus Crew (May 21).
Injury update
Jonathan Osorio did not practise with the team on Tuesday as he is still recovering from an ankle injury suffered in training last week. He is expected to return to full training on Wednesday.
The Canadian international did not travel to Oregon, and Vanney said it's too early in the week to tell if he'll be available for selection this weekend."
"We're optimistic for the weekend, but we have to see how he handles it once he gets back into [training] again," Vanney said.
There's still no indication from Vanney as to when defender Clement Simonin will be ready to play. The Frenchman recently returned to full training after missing the majority of last season with injury problems.
French midfielder Benoit Cheyrou remains sidelined with a quad injury. The original prognosis was that he'd be out three to five weeks.
"We're still a couple of weeks away for him [to return to training], but progress is being made," Vanney said.
I chatted one-on-one with Jonathan Osorio after Tuesday's practice about his injury, TFC's start to the season, and a number of other subjects. Be sure to visit Sportsnet.ca on Wednesday for the full-length feature story on the Canadian international.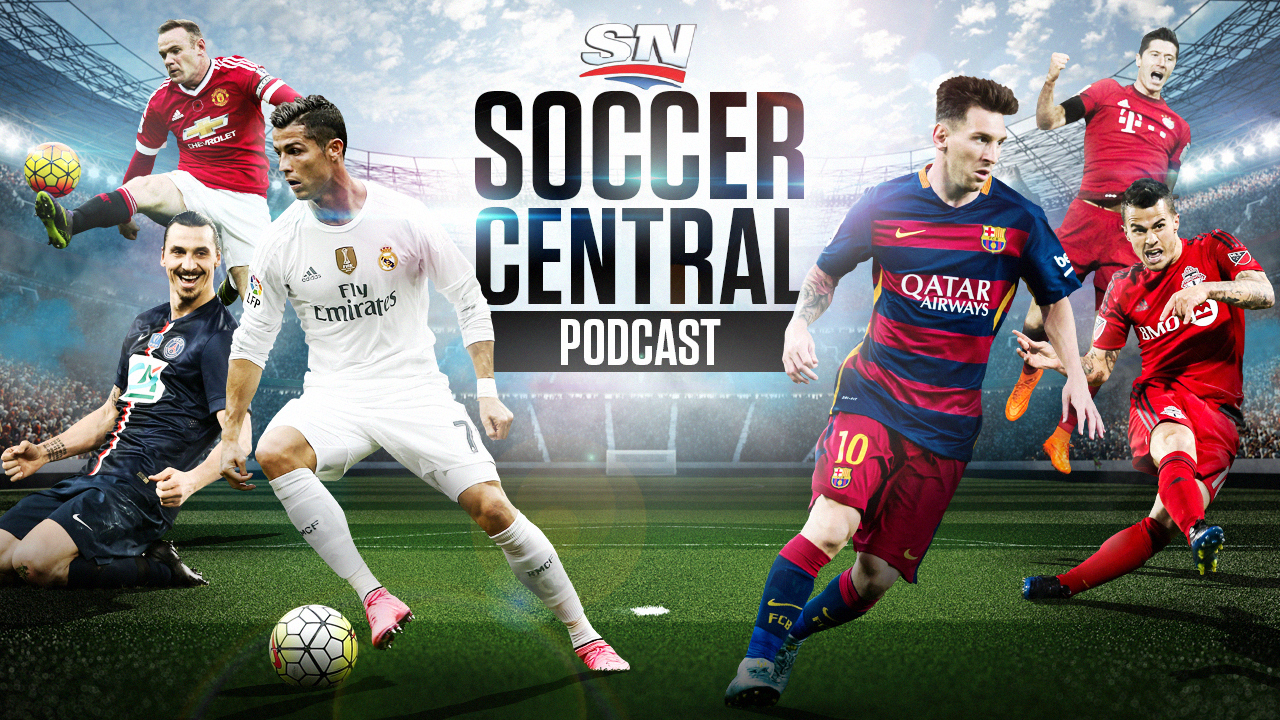 Sportsnet's Soccer Central podcast (featuring Thomas Dobby, Brendan Dunlop, John Molinaro and James Sharman) takes an in-depth look at the beautiful game and offers timely and thoughtful analysis on the sport's biggest issues.