MONTREAL – Muhammad Ali would be proud.
Borrowing from the iconic boxer's playbook, the Montreal Impact have used their version of the classic "rope-a-dope" down the stretch of Major League Soccer's regular season to clinch a playoff berth. They continued to use the technique to great effect in the post-season, securing three consecutive wins.
Montreal will try to make it four in a row on Tuesday evening when they host Toronto FC in the first leg of the Eastern Conference finals at Olympic Stadium where a crowd of over 60,000 fans will be in attendance.
The Impact are not a team that craves the ball. Indeed, in all three of their playoff wins their opponents enjoyed most of the possession by a wide margin—Montreal only had 35.3 per cent possession in their second-leg victory over the top-seeded New York Red Bulls in the previous round.
After an uneven start to the campaign, the Impact discovered their tactical identity in the second half of the season, and it's paid dividends. What is the Impact's formula? They put a lot of players behind the ball, wait for the other team to make a mistake, and then use their speed in transition and on the counter-attack.
It's something that Toronto must protect against in Tuesday's tilt.
"By and large they're a team who gets numbers behind the ball. They defend very well, they protect their goal, they try to keep the spaces pretty tight in between them. That proximity allows their midfielders to close quickly and to close a little bit more ground," TFC coach Greg Vanney said.
Two players are key to Montreal's counter-attacking game: forward Matteo Mancosu and midfielder Ignacio Piatti, who between them have scored six of the Impact's seven goals in the playoffs.
A mid-season loan pickup from Italian club Bologna, Mancosu has been so effective for the Impact that he replaced Didier Drogba as the club's starter, forcing him to the bench. The 31-year-old Italian has also been a much better fit into the Impact's transition game, which stresses speed, than the Ivorian who, at 38, is past his prime and not as quick as he used to be.
"The addition of Mancosu and moving away from Drogba, in my opinion, has given them another guy who is a runner, who can run out of the back quick in transition and give them a little bit more speed and directness in some of their attacks," Vanney said.
As for Piatti, the Argentine is one of the best players in MLS, having scored 17 goals and added six assists during the regular season. There is a cunning edge to Piatti's play—he often peels away when his team is defending, anticipating that they'll win back possession. At that point, he becomes the main outlet on the counter.
"Piatti is very quick to find his moments where he'll break out of what appears to be a semi-engaged defensive position into a very quick attacking position—they'll look for him right away," Vanney said.
Vanney credits Montreal for becoming "a little more clearer about their [tactical] identity" in the second half of the season, carving out their most dangerous moments from the transition "when they can break out and find somebody off a defensive mistake."
But he also believes that's not the only weapon in Montreal's arsenal; that their transition game is just one way they can hurt you.
"That's what led them to a lot of success, but they won't always sit back. They'll find their moments when they'll step up and put you under pressure. They're not just going to sit back in their half," Vanney warned.
Toronto hosts the return leg on Nov. 30 at BMO Field. TFC and the Impact split the regular season series, with one win apiece and a draw.
NOTES: The Eastern Conference final is a two-game series. If the teams are tied on aggregate score at the end of 180 minutes of regulation, they'll play 30 minutes of extra time (non-sudden death). If they're still tied, they'll go to a shootout. The away goals rule is not in effect during extra time… The Colorado Rapids play the Seattle Sounders in the Western Conference final… MLS Cup is scheduled for Dec. 10. The team with the best regular-season record will host the final. If Colorado beats Seattle, it will host regardless of who wins the East. Toronto would host if Seattle wins the West. Montreal is the No. 4 seed, and thus can't stage the final.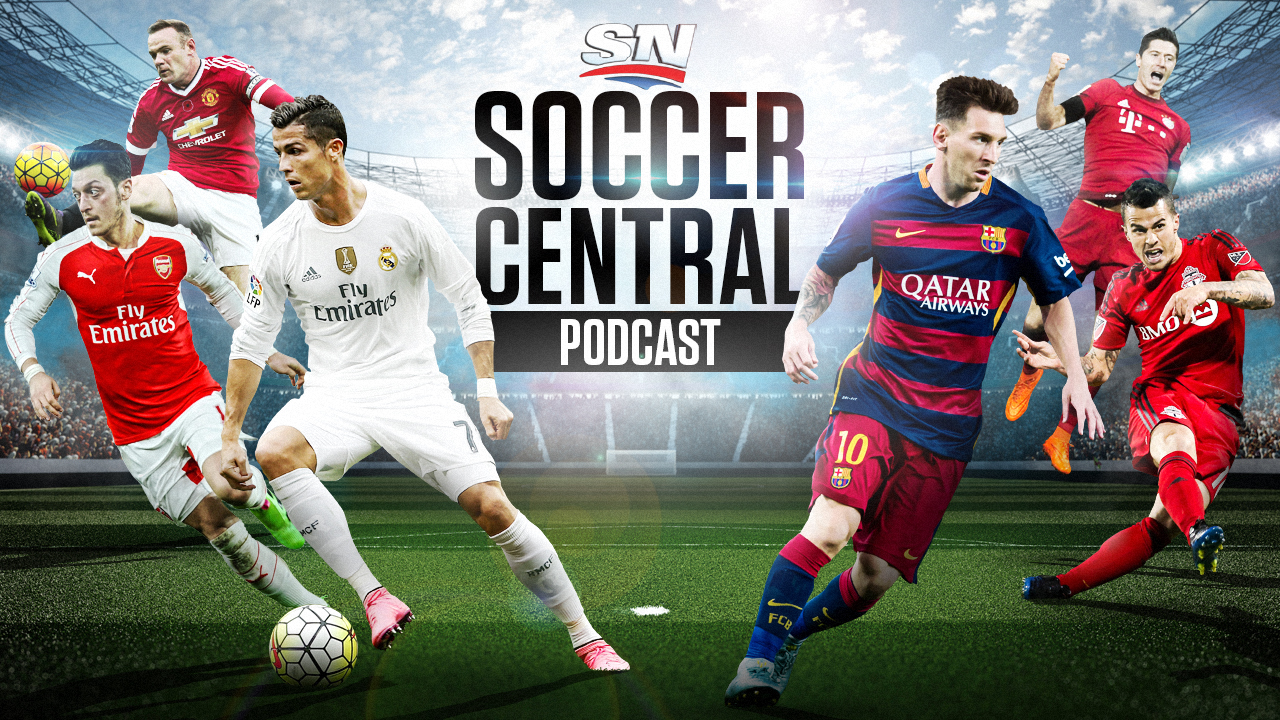 Sportsnet's Soccer Central podcast (featuring James Sharman, Thomas Dobby, Brendan Dunlop and John Molinaro) takes an in-depth look at the beautiful game and offers timely and thoughtful analysis on the sport's biggest issues.