TORONTO – Just when you thought Toronto FC's injury woes were finally over.
The Major League Soccer club confirmed on Monday morning that Sebastian Giovinco, their top scorer and the reigning league MVP, has been diagnosed with strains in his quadriceps and adductor. The Italian forward is expected to be out of the lineup for four weeks.
Giovinco's injuries occurred in the second half of Saturday's match, a 1-0 loss at home to the Montreal Impact. He was subbed out in the 67th minute and left the pitch with the help of TFC's medical staff as he returned to the locker room.
There's more bad injury news for Toronto, too. Midfielder Jay Chapman will be sidelined for three weeks due to an MCL tear. Defender and fellow Canadian Ashtone Morgan will undergo surgery on Friday for a stress fracture in his foot. He is expected to miss six to eight weeks of action.
The loss of Giovinco is a bit of a blow for a TFC side that currently sits in first place in the Eastern Conference and has aspirations of finishing first overall in MLS. Toronto trails FC Dallas for top spot in MLS by five points with seven games left on the schedule.
The Italian is enjoying another MVP-type season, with 16 goals (tied for the MLS lead) and 13 assists (second in MLS) in 26 games for the Reds. Remarkably, he has been directly involved in 74 per cent of TFC's 39 goals in MLS this campaign.
If Giovinco is out for a full month he'll end up missing the Reds' next three matches before returning for the final four games of the regular season, starting with Sept. 28 home contest against Orlando City.
The absences of Giovinco, Chapman (who has really come on in his second year with TFC) and Morgan comes on the heels of a major injury crisis for Toronto in which it played the majority of the summer without four key starters: captain Michael Bradley, fellow midfielder Will Johnson, forward Jozy Altidore and goalkeeper Clint Irwin. Three of the four have come back in recent weeks, with Irwin expected to make his return in TFC's next game, a Sept. 10 road contest against the Chicago Fire.
With Giovinco unavailable, look for coach Greg Vanney to rely on Altidore, as well as Canadians Tosaint Ricketts and Jordan Hamilton.
On the surface, Giovinco's absence would appear to be catastrophic for Toronto. There's no doubting the Italian's influence, and how much he means to the team.
But this doesn't mark the end of TFC's season. Barring a major collapse, they will still quite comfortably qualify for the playoffs, and with Altidore in fine form—he has five goals and an assist in his last seven games—the Reds should be able to make due without Giovinco for the time being.
Chapman's injury occurred during the first half of last Wednesday's match at Orlando. The young Canadian has made 19 appearances in all competitions this season, with two assists. He earned public praise from Vanney for his solid and composed play in the centre of midfield during Toronto's recent injury problems.
Morgan's most recent appearance came as a second half substitute on Aug. 14 against the Houston Dynamo. This season, he has been limited to nine appearances in all competitions.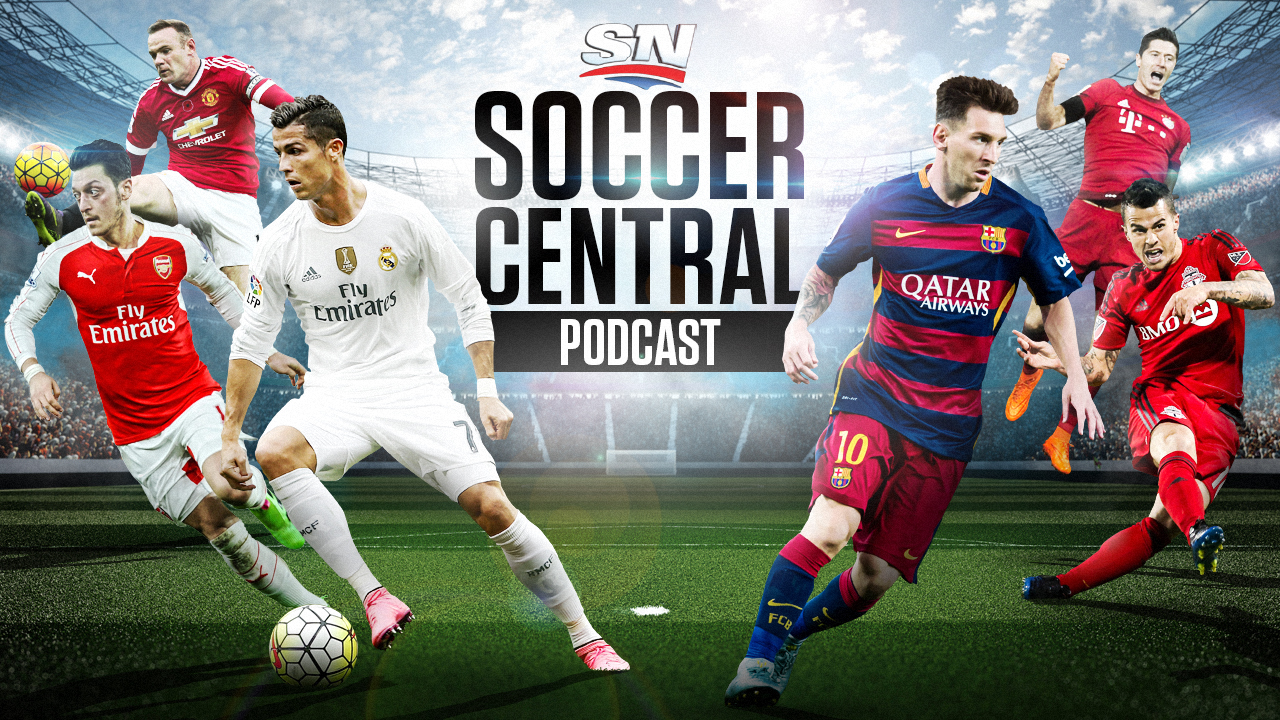 Sportsnet's Soccer Central podcast (featuring James Sharman, Thomas Dobby, Brendan Dunlop and John Molinaro) takes an in-depth look at the beautiful game and offers timely and thoughtful analysis on the sport's biggest issues.