TORONTO—Not for the first time, and certainly not the last, Michael Bradley was as precise as he was pithy in dissecting Toronto FC's latest loss.
The locker room had all but cleared after the Reds' 4–3 loss to the Vancouver Whitecaps on Saturday night by the time Bradley was ready to be scrummed by reporters.
Asked directly by Sportsnet if he took any positives from the team's performance, Bradley didn't say a single word—he simply shook his head, barely able to hide his disgust.
"None?" came the follow-up question. Again, he just shook his head.
Moments later, TFC's captain offered a bit more when asked another question.
"It's not good enough, in any way. From the get-go, we were no good. What else can you say? In terms of being sharp and into it, we weren't even close," Bradley blunted stated.
Self-evaluation isn't always easy. For athletes, it has to be especially difficult. They're asked to assess their performances—and those of their teammates—in public in front of the baying press hordes, and then have their comments poured over and scrutinized for subtext and hidden meaning. Of course, they know it's all "part of the game," that they signed up for this when they decided to pursue a career in pro sports, but that doesn't make it fair.
To his credit, Bradley, for the most part, has been pretty candid during his tenure in Toronto, not afraid to unflinchingly lay the truth bare when the situation calls for it.
Saturday was one of those times, with the American, for the second time in as many days, warning that TFC isn't good enough yet to be able to take its foot off the gas, no matter its solid start to the MLS campaign and much-improved defensive record.
But just as important, TFC's captain warned that there was no need to go off the deep end with panic and worry; that this was one bad game and that it doesn't wipe out all the good Toronto achieved thus far in the campaign. Clichéd as it is to say that an MLS Cup isn't won or lost in May, it doesn't make it any less true.
"It's a long season. Nothing's lost tonight, other than a few points… You're bound to have [games] like this over the course of the season," Bradley offered.
You know what? He's right.
The irony of Saturday's match, part of a heritage series of games promoted by Toronto FC to celebrate its 10th anniversary, was not lost on many people. Twitter quickly blew up with jokes, memes and banter about how such a feeble effort and result perfectly encapsulated the history of TFC.
That's understandable. The Reds' 10-year history has been littered with disappointing losses and embarrassing efforts, and sounding off on social media about the club's record of underachievement has become a favourite past-time.
Still, before we plunge the knife in deeper, let's take a breath. Some perspective is needed here. Let's see how things play out a little bit more before making Saturday's embarrassing showing the clothespin upon which we hang yet another disappointing season.
As Bradley said, this was one bad result. Maybe it's a blip and maybe it's the beginning of a trend. We simply don't know which yet.
What we do know is that Toronto FC has been a solid side so far this season, conceding a league-low seven goals through the first nine games of the campaign.
Toronto has been one of the best teams in the Eastern Conference, and a much tougher side for opponents to break down compared to last year. Saturday was really the first time the Reds were opened up at the back, and were completely outplayed.
Coach Greg Vanney, who like Bradley rarely minces words, didn't shy away in the post-match press conference when asked to describe Toronto's performance, using words such as "pathetic" and "careless."
"The whole thing was an anti-thesis of everything we've done in the first nine games [of the season]," Vanney said.
It was certainly that—an anti-thesis. But one bad outing shouldn't negate what has been a very good campaign thus far, or overshadow the great strides the team has made, especially on the defensive end.
It's hardly been perfect, and the team is still very much a work in progress. That being said, the Reds are trending in the right direction, and one loss—albeit their worst one of the campaign—doesn't change that.
As a paying-dues member of the skeptic's club, I can't believe I'm saying this, but let's give TFC the benefit of the doubt. The team's early-season form has earned them some good will.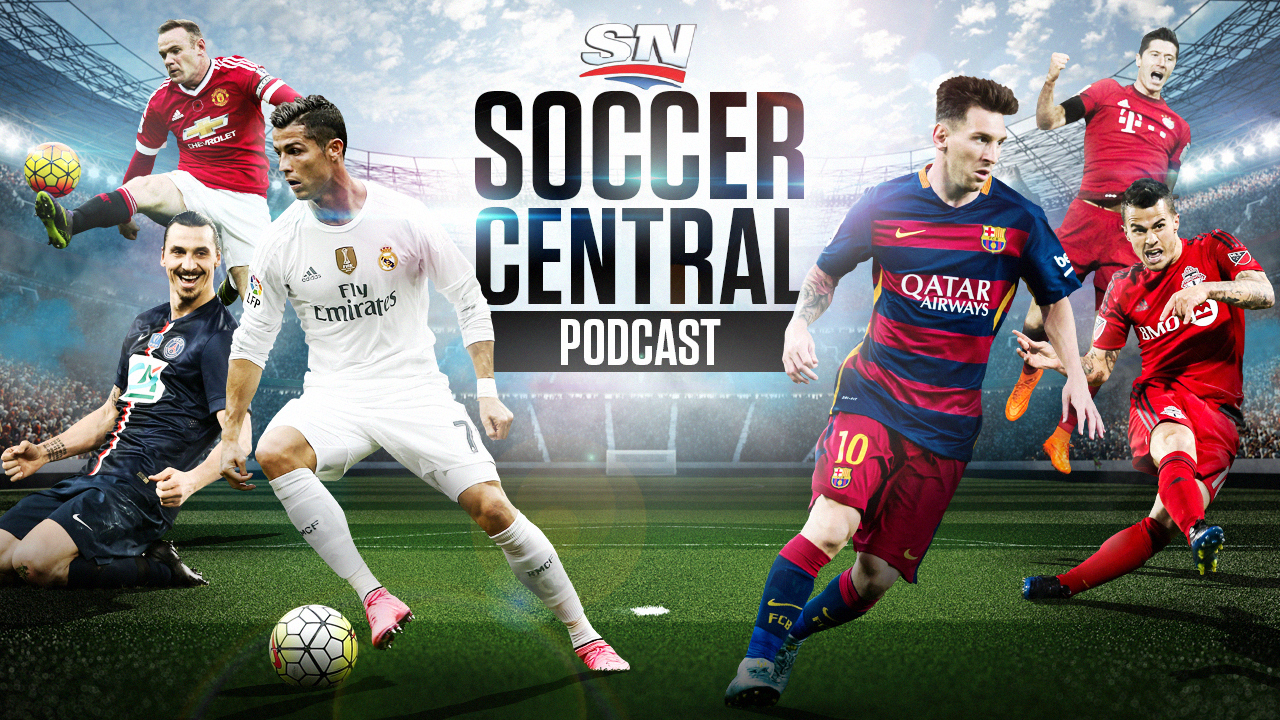 Sportsnet's Soccer Central podcast (featuring Thomas Dobby, Brendan Dunlop, John Molinaro and James Sharman) takes an in-depth look at the beautiful game and offers timely and thoughtful analysis on the sport's biggest issues.